The Honda e-Ny1 goes on sale in spanish market at the price of the Tesla Model Y
The Honda e-Ny1 goes on sale in spanish market at the price of the Tesla Model Y
The Honda e-Ny1 has been put up for sale in the Spanish market. This 4.39-meter-long compact SUV derives from the HR-V and is the first model of the Japanese firm based on the e: N Architecture F platform, which will later reach other electric cars from the company.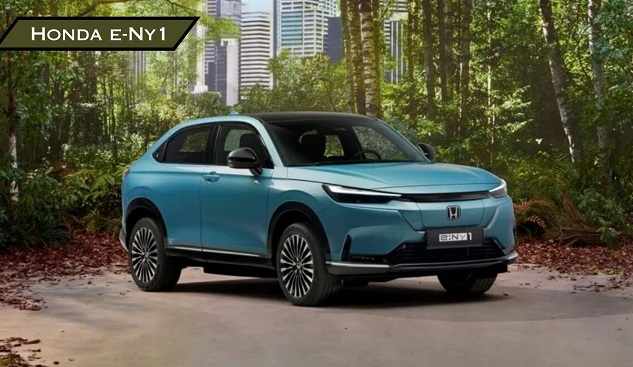 Our protagonist is equipped with a 204 CV (150 kW) and 310 Nm motor that acts on the front wheels, while its 68.8 kWh capacity battery pack gives it a WLTP-approved range of 412 km. As for the load, it reaches a peak of 11 kW in alternating current and 78 kW in direct current (10-80% in 45 minutes).
It varies from its hybrid trim in terms of appearance by having a blind grille and bumpers. A 15.1-inch touch screen serves as the vehicle's control center, and a 10.2-inch digital panel without a visor in the passenger area should be emphasized. Its trunk can hold 11 more liters than the HR-V e: HEV, at 346 liters.
The Honda e-Ny1 will be available with two finishes on the market:
Elegance (52,400 euros)
Advance (55,400 euros).
It is significantly more expensive than the hybrid HR-V it is placed at the level of the Tesla Model Y Long Range AWD (53,170 euros), which offers more autonomy (533 km WLTP), AWD, and better performance (0-100 km/h in 5 seconds).
Honda e-Ny1 – standard equipment
The standard equipment will be complete in both versions since the access finish will include 18-inch wheels, adaptive LED headlights with automatic ignition, electrically folding mirrors, electrochromic interior mirror, and the Honda Connect system with multiple connectivity options (Apple CarPlay, Android Auto, USB, Bluetooth) and DAB radio.
We also mention the climate control, the electric and heated front seats, the front and rear parking sensors, the reversing camera, the electric parking brake, the synthetic leather upholstery, the keyless start system, and the control adaptive cruise and lane keeping system.
The Advance adds to all this the premium sound system, the sunroof, the side parking sensors, the 360º vision camera, the Honda Parking Pilot parking system, the electric gate with hands-free function, and the heated steering wheel.
Related Post