Is it possible to recycle tesla batteries?
Is it possible to recycle tesla batteries?
Like many other EV businesses, Tesla has a challenge with battery disposal. This article will give you the latest information on recycling EV batteries.
Electric vehicles have greatly influenced the market and our lives today. But with electric cars nearing the end of their useful lives, we're all wondering, can electric vehicle batteries be recycled?"
However, if I say yes, it would be easy for you to believe that recycling batteries would be easy. But to be honest, this process is as complicated as the possibility of profit in battery recycling.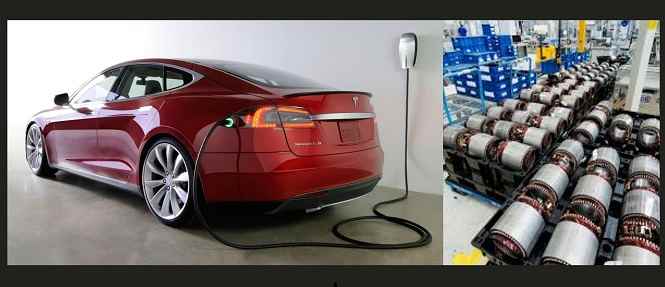 Separating the battery in this process is an expensive deal but the good news for you is that Tesla company has solved this problem to a great extent. And that's why Tesla is the market leader.
If you are using a Tesla car then the questions arises Is it possible to recycle tesla batteries? you have to know these things before recycling.
What Challenges With EV Batteries
Electric cars have proven to be great for protecting the environment, but recycling batteries is expensive and fraught with challenges.
Tesla models and batteries have different battery packs, which are made up of 10,000 cylindrical cells and contain lithium, cadmium, and graphite, and many types of traces are found in abundance.
However, lithium-ion batteries are known to be able to retain a charge, which Tesla took advantage of by making it easier to replace a bad cell rather than the entire battery pack.
Ev Battery After 500,000 miles of driving (10 years approx) the entire battery will eventually fail. Tesla has solved this problem by paying more attention to it.
It is not a good idea to disassemble the battery cells without taking necessary safety measures as the toxic material released can catch fire.
EV Battery Recycling Strategies
The process of recycling lithium-ion batteries is quite complex. The materials are generally smaller than the machinery that requires their use in less complex applications.
All recycling techniques have therefore been more expensive than mining fresh lithium.
The extraction uses a pyrometallurgy method in which the battery cells are mechanically pulverized by recyclers before burning.
The metals are extracted using various methods such as mining.
Many materials are wasted in this way so the process is often costly and pollutes the environment.
Hydrometallurgy is increasingly prevalent today. For simpler extraction, a battery is soaked in an acid solution until it separates into a metal-filled soup.
It's a practical and economical way to recover nonrenewable elements from a car battery when safety measures are taken.
Redwood Materials
Through Redwood Materials, a recycling start-up established in 2017 by former Tesla CTO JB Straubel, Tesla is also advancing with a significant battery recycling program.
Redwood materials are used in computers, power tools, cell phones, and Tesla battery packs providing a closed-loop supply chain for electrical parts.
The purpose of the redwood material is to resell the removed components, such as cobalt, nickel, and lithium, for ongoing use.
Compared to current supply chains that require materials to be sourced from Asia, it claims to reduce CO2 emissions related to EV batteries by around 80%.
Telsa's Official Battery Recycling Policy
Tesla is the only company that recycles all of its electric vehicle batteries. But be clear to all that it only recycles battery parts and not battery components.
No battery is 100% recyclable, including current EV batteries, because they contain components such as adhesives and sealants.
According to Tesla's 2021 report, it will be able to recycle 92% of battery cells (300 tons of copper, 1,500 tons of nickel, and 200 tons of cobalt).
Tesla produces its own batteries through research and quality control testing, so they cannot be 100% recycled.
Consumer battery returns are only now starting to rise as early models near the end of their useful lives as the firm has only been making its EVs for 10 years.
How to Recycle Tesla Battery
If you are a Tesla user, you can visit the company's website
Tesla demands that only certified specialists working at specified locations handle its lithium-ion battery packs. By getting in touch with Tesla directly, you may begin the procedure for fixing or recycling your battery.
can you recycle a tesla battery? | Is it possible to recycle tesla batteries
Off course, you can recycle your tesla battery but you need to understand the whole process given below before recycle.
The Tesla Battery Recycling Process
Tesla is developing a closed-loop system to master lithium-ion recycling that recycles batteries into new ones.
Recycling batteries with the help of this system will reduce the consumption of raw materials to make new ones.
Since the business works with outside recyclers. Similarly, the business has yet to say whether it uses recycled components to make its new batteries.
About 10% of the weight of recycled battery packs will be reused by Tesla to make battery housings and specialized electrical parts.
Kinsbersky Brothers (North America) and Umicor are third parties that received batteries for further fragmentation (Europe).
The Umicor battery recycling method will cut CO2 emissions by up to 70% with each battery "product" and "by-product" generated.
The cobalt from these recycled batteries is used by Umicor to make LCO (Lithium Cobalt Oxide), which it sells to battery producers for future use.
In recent years, it has begun construction of a plant next to the Tesla Gigafactory in Nevada and has announced plans to develop a 600-acre ($3.5 billion) campus to the south. Carolina.
Do we have to pay to recycle a Tesla battery?
There is no cost to consumers to recycle. Tesla spends roughly $6,750 per battery pack or $4.50 per pound to recycle its battery packs, Costs will keep dropping as technology advances.
Related Post