Toyota Prius has a formula to solve the current situation of the car
Toyota Prius has a formula to solve the current situation of the car
Hand in hand with Toyota, the Japanese oil company Eneos has carried out a public demonstration of the operation of two passenger cars with the synthetic fuel that it has developed.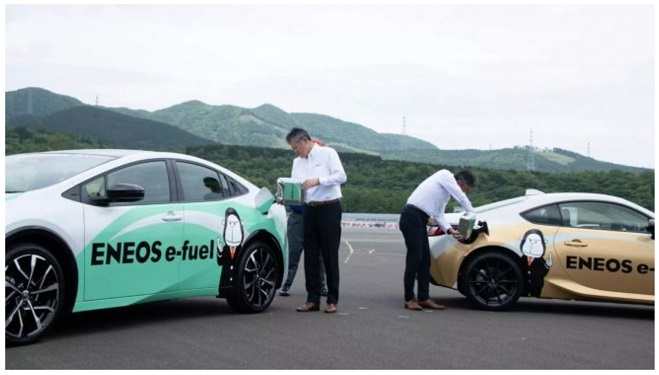 A Toyota Prius and a GR86 have been in charge of showing the operation of the synthetic fuel that, together with Toyota, is being developed by the Japanese oil company Eneos. Beyond confirming that Toyota is collaborating with several partners to develop the most competent synthetic gasoline, the truth is that the most striking thing about the news is that one of the cars used for its demonstration, the new Prius, is showing what it can be the definitive formula to decongest the situation in which the market finds itself: hybrid cars powered by synthetic fuels.
The Japanese firm believes it is more efficient to distribute the little lithium available among 100 hybrid cars among 10 pure electric cars.
For example, the brand is still immersed in the development of a new type of gasoline and continuing with its particular crusade against the general trend of other manufacturers, since in addition to working with Eneros weeks ago, it announced together with Exxon in the development of another synthetic gasoline.
However, this time the demonstration was not carried out 100% with this type of gasoline but with a mixture of 10% synthetic fuel and 90% conventional gasoline. 
The future of Hybrid cars and synthetic gasoline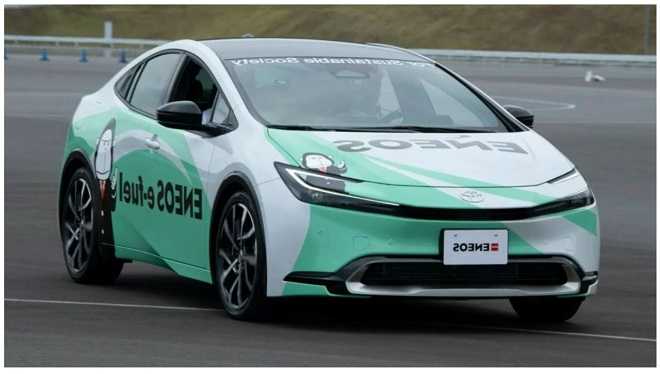 The transport sector and the automobile sector is facing a complicated situation due to the technological change that is taking place within the main manufacturers that make up the sector. Electricity is here to stay as a fundamental part of a cornerstone increasingly drawn more clearly and in which the development and gradual adoption of electric cars set the tone.
However, The growth in the commercial sphere is mainly because of their cost. The main stumbling block when it comes to leaping to a pure electric vehicle lies in the purchase price, which greatly limits its scope and something not happening with conventional hybrids, which are increasingly enjoying a larger market share.
Within this whole situation, a formula that combines the efficiency of a hybrid car with the neutral emissions of synthetic fuels may not only prove to be a good complement to pure electric vehicles in the medium term due to its convenience of use but also due to the possibility of powering automobiles already manufactured and in use that is propelled solely by gasoline engines, which today make up the world's automobile fleet to a greater extent.
Related Post