Ferrari and Porsche push for the EU to allow e-fuels after 2035
Ferrari and Porsche push for the EU to allow e-fuels after 2035
The European Union continues negotiating with Germany and Italy to unblock the rule that is intended to prohibit the sale of new cars with internal combustion engines in the common market from 2035. These countries claim that, after that date, it is allowed to brands continue to market thermal vehicles that use synthetic fuels.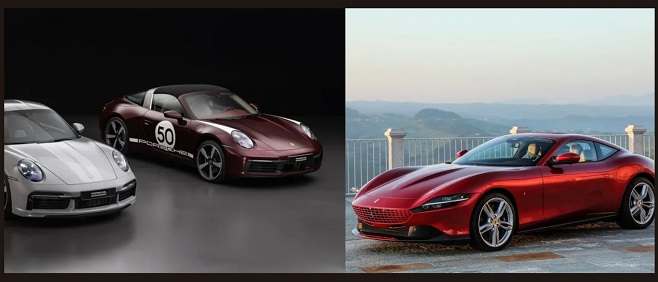 Germany and Italy had previously agreed to the proposal, so its unexpected turnaround has gone down particularly badly in Brussels. The European Commission will study over the next few weeks how to integrate e-fuels into the new legislation. Ferrari and Porsche, two of the most reputable manufacturers on the old continent have been at the center of this heated debate.
While Porsche champions synthetic fuels as a way to accelerate the decarbonization of the sector and reduce emissions from the fleet of vehicles already on the road, Ferrari sees them as an opportunity to continue producing internal combustion engine cars and preserve its heritage.
E-fuels are obtained from the combination of recaptured carbon dioxide with green hydrogen (that is generated using renewable sources). Although these synthetic hydrocarbons have a neutral carbon balance, they do not solve the problem of NOx and particle emissions in cities; In addition, their production is very complex, inefficient, and expensive.
Europe is between a rock and a hard place
Everything indicates that this solution will be reserved for high-priced sports vehicles, which would explain the interest of Ferrari and Porsche in achieving an exception. That paints a future in which luxury brands will be able to continue producing thermal cars while the rest will go electric. Or what is the same, the richest European citizens will be able to continue polluting at will.
Transport & Environment has harshly criticized this situation. "The German government's present threat does not provide the planning assurance that the European battery business requires. It will give the United States and China a leg up, which are about to overtake Europe with massive investments in electric cars and batteries."
"I would say it's almost pathetic," says Thomas Ingenlath, CEO of Polestar. "Politicians and the business community should send a very clear message about the road forward." If the exception is approved, the European goals will become less clear at a time when our sector sorely needs to increase its investments to avoid being absorbed by Chinese and American companies that see the importance of electric transportation for the future.
Related Post