2024 Lincoln Nautilus Pricing, Specs and Features
2024 Lincoln Nautilus Pricing, Specs and Features
If you ever talk about luxury cars in the United States, you'll surely hear about the Lincoln, this has got to be one of the most luxurious SUVs.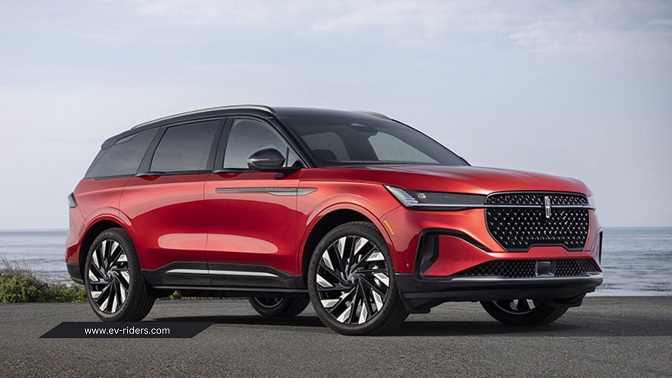 It's always had some of the most luxurious features ever and the technology is quite amazing over the past few years.
It's been trying to make a comeback after being off the market for a while, and now Ford has brought us to the 2024 Lincoln Nautilus, which is going to be a game changer.
So what does this 2024 Lincoln Nautilus have to offer?
Today we're going to look at the 2024 Lincoln Nautilus and find out what it has to offer.
For more amazing updates on our favorite cars, let's take a look at the 2024 Lincoln Nautilus.
A Lincoln is one of the greatest automobiles you can ever ride in or even drive, so when people heard that it was trying to make a comeback in recent years, we can guarantee that a genuine Game Changer.
Now the latest family member to make the competition even better and more interesting is the 2024 Lincoln Nautilus.
It had its premiere in the world today at a gathering in New York City. Subsequently, it was also presented at the Shanghai Motor Show, where it garnered even more admirers. Third-generation Nautilus is built on a modified C2 platform.
It's also bigger, 3.2 inches longer, its wheelbase grew by 2.0 inches, and it's also 1.1 inches wider and 2.0 inches taller.
Apart from the size Lincoln made sure they use completely new sheet metal, and for the first time for this brand buyers will have the option of a Hybrid engine for those who are keeping track of what Lincoln is doing.
You know that the smaller Lincoln Corsair and the larger Lincoln Aviator SUVs have plug-in hybrid variants, on the other hand, the Lincoln Navigator only comes with the option of an internal combustion engine, but that's soon going to change the long-term plan for the company are to make all their cars all-electric.
We're still waiting to see the four electric vehicles due to start rolling out over the next few years as Lincoln plans to Electrify its entire portfolio by 2030.
2024 Lincoln Nautilus Redesign
In the meantime, the five-passenger Nautilus got lots of love from people, the Nautilus is here to replace the Lincoln MKX for the 2019 model year.
A name change appreciated alongside the mid-cycle refresh, the exterior styling Lincoln followed this up with a stunning new interior and a new 13.2-inch screen for the 2021 model year.
The third generation of the Lincoln Nautilus comes with an entirely new face, this face seen on the redesigned Corsair that went on sale about a month ago.
The bigger Aviator intended to be more athletic and mature than the smaller Nautilus, while the noble Navigator intended to be fun and characterful. With the addition of a light strip across the front of the car and an illuminated emblem that illuminates in the middle, Lincoln has also entered the fray.
This design is already commonplace on current Volkswagens, Hyundais, and even the new 2024 Buick and Vista.
The overall look at the front is intended to replicate a bird with uplifted wings ready to take flight.
This Motif continues to the back of the SUV where the wing is down because gliding is underway. For quite a few years, now silent Glide has been a motto for Lincoln. The new LED pixel headlights come to life in an animated sequence making them look even better.
We can expect it to be sportier on the reserve and more elegant on the Black Label designers claim they had to fight to have different fascists for each trim, and we're glad they won the battle, this is going to take it to a whole new level among the nine exterior color options.
There are three new ones, all the trims of the Nautilus will have a contrasting black canopy, which is designed to make the SUV look lower and sleeker on the road, and all trims will have the option of the jet appearance package offering two-tone paint high gloss black wheels and other blacked-out trim elements, and on the back, the Lincoln lettering is now integrated behind glass just below the brake light.
2024 Lincoln Nautilus Release date
According to media reports, the 2024 Lincoln Nautilus all Trims is the ultimate off-roader and will start selling in early 2024, and booking start in the last of December 2023. for more update you can visit official website.
Read Also– 2024 Toyota Camry: price, specs, features, and Release Date
2024 Lincoln Nautilus Interior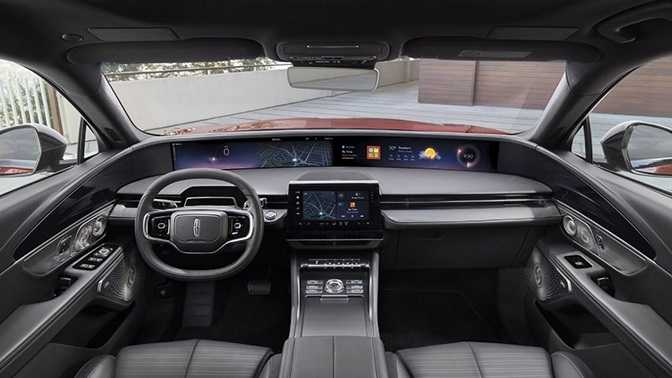 Lincoln has always made it a mission to make the interior of its car a sanctuary, the Nautilus is no exception, the 24-way massaging power seat chooses ambient lighting, cranks up the two-speaker rebel audio system, and releases one of three available fragrances from cartridges in the center armrest and that's just the beginning of it all an optional multi-sensory experience allows you to customize your Zen space and it has been dubbed Lincoln rejuvenate rear seat passengers will
Also, have more than enough legroom, and they can get heated seats as well, the designers used a series of woods Crystal controls, glossy panels, and other trim tricks to create themed Interiors such as the carryover Chalet in the Black Label and a new Redwood forest interior.
Interior Dimanssion
| | |
| --- | --- |
| Front head room | 40 |
| Rear head room | 40 |
| Front hip room | 57 |
| Front leg room | 43.5 |
| Rear leg room | 43.1 |
The steering wheel has a flat top design as standard one of the best features in the cabin of the 2024 Lincoln Nautilus is the 48-inch screen that stretches across the width of the vehicle.
It's two 26-inch screens that are under one piece of glass, which gives it the appearance of a never-ending stretch of pixelated Graphics below, and this large screen is another 11.1-inch touchscreen for the controls.
The infotainment system will come with an enhanced Suite of Google apps but will remain compatible with Apple Carplay and Android Auto.
2024 Lincoln Nautilus Specs
| | |
| --- | --- |
| Brand  | Lincoln Nautilus |
| Trims | Premiere- 4dr |
| Model | 2024 |
| Body Type | Midsize Luxury SUV |
| Door | 4-door |
| Seating Capacity | 5- passengers |
| Engine Type | 2.0L I-4 |
| Power | 250 @ 5500 rpm |
| Torque | 275 lb-ft |
| Transmission | 8-spd auto w/OD |
| Drivetrain | All-wheel drive (AWD) |
| 0-60 MPH Time | 5.2 seconds |
| Fuel Tank Capasity | 20.0 Gal |
| Top Speed | 145 mph |
Trims and Price
The Base price of the 2024 Lincoln Nautilus starts at $50000 in the US Market.
| Trims | Price Range |
| --- | --- |
| Premiere- 4dr | $50,415 |
| Reserve- 4dr | $54,750 |
| Black Label- 4dr | $74,465 |
Engine and performance
The current Lincoln Nautilus has two powertrains, these are the 250 horsepower 280 pound-feet 2.0 liter turbocharged I4 and the 335 horsepower 380 pound-feet, 2.7-liter twin-turbo V6.
They replaced with a new pair of these engines will be replaced by a pair of new but different 2.0 liter turbocharged i4s designed to offer similar performance and improved fuel efficiency.
The standard engine will generate about 250 horsepower and 275 pound-feet of torque, and it's paired with an 8-speed automatic transmission, this is the same base engine as the new Corsair.
However, there will be a new but different optional engine, this will be a 2.0 liter I4 engine for the hybrid and will produce 310 horsepower at 100 kilowatts.
All this power will be controlled by a CBT, this engine will also be unique to the Nautilus, so don't have hopes of seeing it on any other car, according to the vehicle engineering manager (Dan Boxeth).
After reading the market, they decided that Nautilus buyers would appreciate a hybrid, especially one that can produce 310 horsepower, however, they weren't ready to go further into electrification with the plug-in hybrid fuel economy numbers have not yet been certified.
But according to information we've obtained, enhanced all-wheel drive will be standard, and the SUV has wheels that range in size from 19 to 22 inches.
It'll also have copilot 360 safety and Driver assist systems, the Nautilus will also be equipped with an optional adaptive suspension, a hands-free liftgate, and a panoramic roof to add to the design.
Read Also– 2024 Toyota mr2: Release date, price, specs
2024 Lincoln Nautilus Features
ABS and driveline Traction control
19″ machined w/painted accents Aluminum Wheels
Front air conditioning
dual-zone automatic
Driver and front passenger heated-cushion
heated-seatback Heated front seats
SiriusXM with 360L AM/FM/Satellite
seek-scan Radio
2 – 1st row LCD monitor
Heated mirrors
Windshield wipers – rain sensing
Luxury Soft Touch leatherette Seat trim
Driver and passenger Lumbar support
Navigation system
Active Park Assist Parking Assist
2024 Lincoln Nautilus Fuel Economy (MPG)
The 2024 Lincoln Nautilus with a 2.0L I-4 engine has a fuel economy of 37 mpg in the city and 33 mpg on the highway.
2024 Lincoln Nautilus Pros and Cons
Pros
Lots of screen space
Roomy cabin
Attractive design
Powerful hybrid option
Lots of standard safety tech
Cons
Don't expect it to be sporty
No plug-in hybrid
Pricey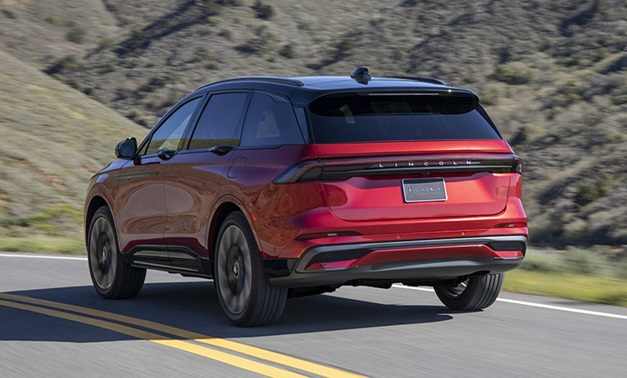 Blue Cruise 1.2
The 2024 Nautilus will not only have the most tech of the lineup to date, but it will also be the first Lincoln to offer blue Cruise 1.2. 
The hands-free highway driving assist system that includes the ability to make Lane changes by tapping the turn signal blue Cruise, which is also called active Glide will be standard and free on top trims for the first four years.
But to continue with, you'll need a subscription on the lower trims, it's an option after a 90-day free taste the intelligent adaptive cruise control will adjust. 
2024 Lincoln Nautilus Safety Features
Anti-lock brakes
Stability control
Front-impact airbags
Side impact airbags
Overhead airbags
Knee airbags
Pretensioners- the optimal seating position during a collision
Security system- detecting unwanted vehicle intrusion
Conclusion
You will ever find what you think of the 2024 Lincoln Nautilus feel free to share your thoughts in the comment section below.
If you've read until now thank you very much, please do consider bookmarking www.ev-riders.com for more articles about EVS and the latest car news.
Related Post