GM Ceo reveals 2024 cadillac escalade ev
GM Ceo reveals 2024 cadillac escalade ev
The Escalade is an iconic SUV in the U.S. and across the world it has become an icon of luxury and Prestige representing the epitome of style and performance, but as GM Embraces the Electric Revolution.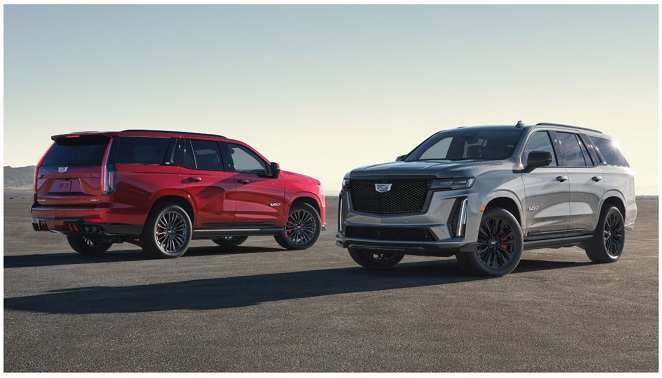 They're preparing to unleash an electrified version of this icon, join us as we explain what Mary Berra has just confirmed and everything you need to know about one of the most highly anticipated EVS launches in 2023.
Before diving we need to know why this is such an important launch for GM Ford to lead the way in electrifying one of their most popular nameplates, the F-150 was a hugely successful launch for Ford and racked up over 200000 orders in one week, but the most important thing is that they delivered an excellent product that their customers Love.
Now General Motors aims to follow suit by electrifying one of its most beloved nameplates vying for the same level of success as Ford's electrified F-150 GM is gearing up to make a splash with the Cadillac Escalade IQ although official images are under wraps leaked spy shots indicate a more compact electric Escalade than its Hefty gas-fueled sibling.
It is shorter in length and features a sloping Hood to enhance aerodynamics, it also retains the family resemblance with eight Lug Wheels similar to those on the Chevrolet Silverado EV and GMC Hummer EV asserting its place in GM's electric lineup during GM's 2022 Investor Day president Mark reuse hailed the Escalade IQ as the Pinnacle of design and execution.
He also handed at new variations in size wheelbase, and Cutting Edge Tech, but despite these modern Transformations, the Escalade EV maintains its unequivocal American Allure steering clear of overly futuristic or funky design tropes often seen in startup EVS, as we saw from 4 when launching the F-150 Lightning this kept the design very similar to the gas version.
The Guiding philosophy of the design team under Therese Penazo appears to be a careful balance between Innovation and Heritage, in essence, the electric Escalade is set to redefine luxury electric SUVs without losing its core identity as a stately distinctly American SUV.
2024 cadillac escalade ev Exterior
There is the Model X which doesn't look at all like a traditional SUV some compare it to an egg on wheels or the Rivion r1s, which does look a bit more like an SUV, but it has strange lights and lots of rounded pens making it stand out where you might want to blend in plus they make them in such small numbers that they're impossible to buy this careful blend of traditional Aesthetics and Modern Ingenuity.
Seamlessly extends into the vehicle's engineering, the Cadillac Escalade IQ takes a technological leap by being built on the bt-1 platform, which is behind all GM's full-sized electric trucks, now this platform is known for its flexibility and versatility, allowing for a range of configurations and modifications to suit different vehicle types for the Escalade.
The use of this platform highlights the vehicle's stature as more than just an SUV but a technological Flagship leading the company's Electric Revolution as GM leverages. This breakthrough is to swiftly roll out electric variants of popular nameplates.
2024 cadillac escalade ev Performance
the Escalade IQ is gearing up to lead this electronic Revolution performance is where the Escalade IQ truly flexes its muscle, the vehicle's powertrain is expected to harness one of GM's new Optimum Drive electric motors, which can generate up to 342 horsepower.
This power transfer through a single permanent magnet synchronous motor that powers both the front and rear wheels giving it all-wheel and rear-wheel drive options depending on the selection, the Escalade IQ could House 2 or even three of these impressive Motors effectively multiplying the power output novella may not match.
With the Staggering acceleration of the Hummer EV, the Escalade IQ is anticipated to provide ample power and speed that would distinguish it as a commanding full-size American SUV.
Noteworthy in the Escalade Qi's performance characteristics is its incorporation of the third generation Global EV platform by GM, which accommodates Optimum battery cells with capacities that can stretch from 50 to 200 kilowatts per hour.
2024 cadillac escalade ev Battery Capacity
it's safe to guess that Escalade IQ will exploit the highest capacity battery available suggesting a potential range of 400 plus miles on a single charge augmenting the robust performance package.
The SUV will also benefit from 800 volts 350 kilowatts, DC fast charging offering around 100 miles of range in merely 10 minutes of charging, this combination of Advanced Battery Technology potent motor configuration and Swift charging Solutions underlines.
Interior Innovative Technologies
Escalade IQ's ambition to redefine luxury electric SUV performance is one of the most exciting and Innovative Technologies expected to feature in the Cadillac Escalade is the silicon carbide technology developed in collaboration with wolf speed.
This technology is integrated into the Power Electronics of GM's ultimate drive units silicon carbide is a semiconductor material that can withstand high voltages and temperatures making, it ideal for use in electric vehicles.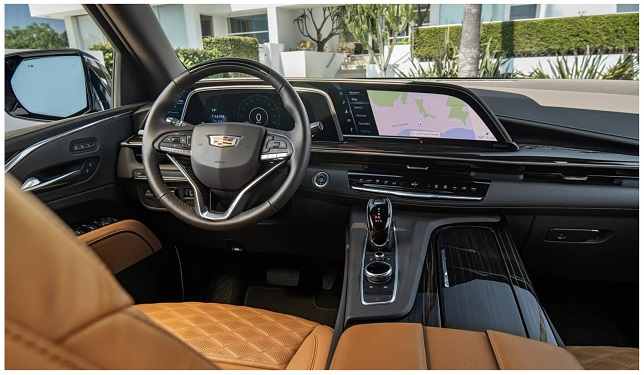 This integration will not only lighten the vehicle and conserve space but could also enhance the SUV's performance making it a potential Game Changer in the EV industry, such Innovative technology set Cadillac's Escalade IQ apart.
And it's these advancements that are likely to position the vehicle as a leader in the next generation of electric SUVs, the Escalade EV.
No doubt a host of high-end offerings some of which we've seen in the Hummer EV, along with the large Sky panels sunroof.
Infotainment System
The state-of-the-art infotainment System is complete with 5G connectivity and a curved display combining the instrument cluster and the infotainment system.
Driver assistance technology
The Escalade IQ will also be equipped with ultra Crews GM's Advanced Driver assistance technology allowing for hands-free driving in 95 percent of driving scenarios on all paved roads in the U.S. and Canada.
Ultra Cruise employs cameras Radars and lidar to create a precise 360-degree 3D representation of the environment leading to enhanced autonomous driving capabilities.
Energy recovery system
the Escalade EV will also feature the Innovative ultimate energy recovery system, which reuses waste heat energy from the batteries and other propulsion components potentially increasing the range by as much as 10 percent, finally to enhance maneuverability expect active rear steering to be a standard feature providing improved agility.
A smaller turning Circle makes this full-size SUV incredibly easy to navigate and park, the Cadillac Escalade IQ merges traditional Innovation and luxury in a potential EV package redefining the landscape of high-end electric SUVs.
Cadillac is also setting new milestones in the pursuit of sustainable luxury Cadillac's vice president Rory Harvey announced in February 2023.
Productions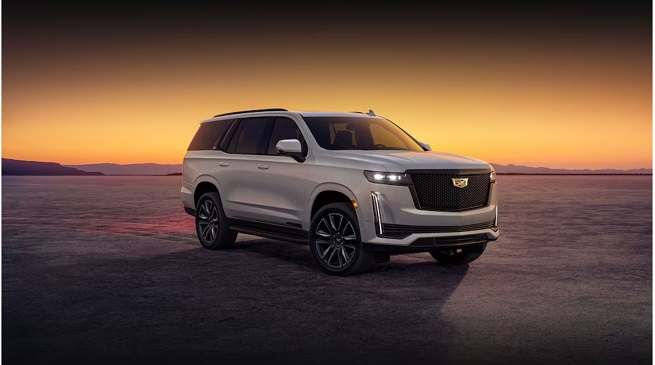 the impending debut of three new electric models within the year one of which is expected to be the Escalade IQ production of these EVS is slated to start in 2024 with the factory zero planned in Michigan where the Hummer EV SUV is produced potentially housing the Escalade Iq's production.
GM's commitment to the EV Revolution is clear with plans to convert another truck plant into an EV truck plant, this facility could potentially be the Arlington assembly plant in Texas known for rolling out popular models like the Cadillac Escalade and Chevrolet Suburban among others GM's ambitious aim is to expand its EV production capacity in North America to 1 million units by 2025.
Including the production of 600 000 electric trucks interestingly, the Escalade EV will co-exist with the combustion variant recognizing the ongoing demand for its gas-powered counterpart in 2022, GM delivered 40247 units of Cadillac Escalade in the U.S.
And a facelift is in the works to boost sales, further with the consumer survey suggesting a 29 increase in customers considering Cadillac over.
Other brands it's clear that GM's luxury brand is experiencing a positive shift in perception such an image along with a 24-year legacy of power and luxury suggests that the Escalade could even become a sub-brand under Cadillac in the future as a Pioneer in American luxury electric SUVs.
Conclusion
The Escalade IQ promises to further solidify Cadillac's position in the evolving EV landscape, the vehicle is poised to redefine the luxury electric SUV segment by combining traditional design cues with Cutting Edge Innovation, this bold embodiment of electric luxury ensures that the Escalade's iconic status is carried forward into the electric era enhancing its Legacy with the sustainable and high performing offering General Motors commitment to Innovation and sustainability is evident in this electrified Masterpiece which aims to Captivate the hearts of truck enthusiasts worldwide.
It is only a matter of time until we see the highly anticipated Cadillac Escalade IQ and its groundbreaking technology reach consumers, but what are your thoughts on this electrified American Icon?
Do you believe it has what it takes to challenge the likes of the Ford F-150 Lightning and Tesla's upcoming electric SUV, if you've read until now thank you very much, please do consider bookmarking www.ev-riders.com for more articles about EVS and the latest car news.
Related Post