General Motors Tiny $15k Ford Bronco Competitor
General Motors Tiny $15k Ford Bronco Competitor
The car business is competitive with a handful of big companies all fighting for customers, Ford and GM are two of the oldest and largest automakers in the world competing with each other for the same customer for more than a century, and they have produced some of the most iconic cars in history such as the Ford Mustang the Chevrolet Corvette the Ford F-150 and the Cadillac Eldorado.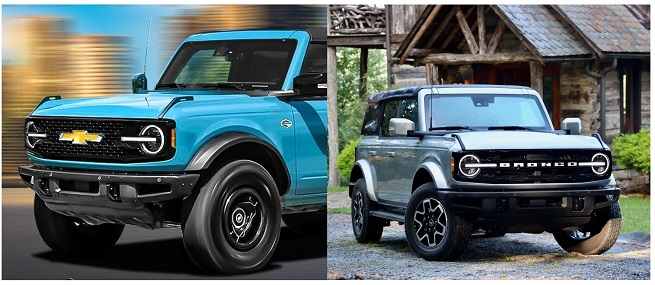 A GM has made a move that shows just how Cutthroat this industry is new General Motors vehicle directly competing with the Ford Bronco spotted in China.
We take a look at this new model, how it compares to the Ford Bronco, and what it means for Ford before we go into details
It's important to understand some of the reasons that may have led to this move by GM GM has been a major player in the automotive industry for over a century, and in recent years, the company's been striving to enter the EV industry in a more meaningful way their strategy has been the same as forwards to Electrify their best-selling models Ford did it with the F-150, and GM did it with the Hummer but unlike Ford whose F-150 Lightning release received very well.
The Hummer along with the Chevy bolt EV and the Cadillac lyric isn't too hot, so after a string of bad press they have done something that has shocked everyone.
We have seen just the first images from China of a General Motors version of a Bronco a mini electric SUV made by a joint venture between GM saic and Wooling.
This two-door compact SUV Bears a striking resemblance to the popular Ford Adventure vehicle, It's just a small-sized Ford Bronco.
Exterior
The car is being called the Bao June yep or yep for short, and it resembles the exterior of a rugged SUV like the Ford Bronco but is a smaller version.
The yep is a compact SUV with three doors and four seats, the vehicle is smaller than a Jimmy pickup and weighs a thousand kilograms.
It has a single electric motor on the rear axles producing up to 140-newton meters of torque and 68 horsepower at its highest output, this little Adventure vehicle can reach speeds of 100 kilometers per hour and will go from 0 to 60 in just over 5 Seconds aside from the current rear-wheel drive.
Interior
A version with twin Motors and four-wheel drive is said to be in development and to be unveiled later this year, the lithium iron phosphate Lfp battery that powers the Belgian Yap can deliver a driving range of 303 kilometers a series of spy photos from the interior where obtained by car news.
China showed a dashboard with a single screen that had two sides one for the infotainment system and the other for the instrument panel, this vehicle can comfortably fit two people, and the exposed back seats can be folded down to increase the trunk storage capacity according to SGMW the yep will be officially unveiled at the Shanghai auto show in April with rapid deliveries to start in May.
There are rumors of this minivan coming to the U.S. but whether or not GM will do this is still up for debate, and no one knows for sure many people love the bigger trucks and SUVs in the U.S.
But a mini electric SUV may have a market Ford recently released a scaled-down economical pickup truck which has been an enormous success, so it could work well for GM in the US too. With more fuel price surges ahead and growing incentives plans to go electric or hybrid a small Adventure vehicle is an excellent option for people looking to reduce cost and do their bit for the environment.
Related Post
Low-Cost maintenance
They are also cheaper to maintain as they require less fuel less frequent servicing, and smaller tires which mean less money spent on replacement parts many vehicles are an excellent option for City living who face the challenges of navigating through crowded streets and looking for a place to park the small size gives them the superpower to fit into tight parking spaces that larger vehicles cannot they're also easier to maneuver through heavy traffic saving drivers time and avoiding the stress of being stuck in gridlock.
The joint venture between these companies was formed in 2002.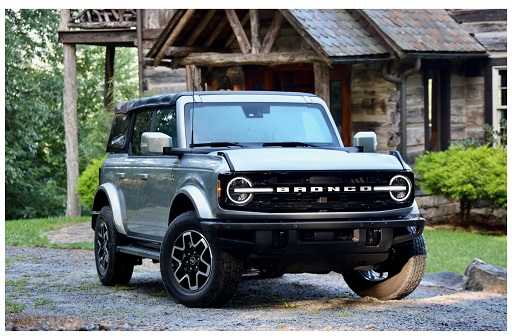 The company produces a range of affordable Vehicles including Passenger cars commercial vehicles, and mini trucks, and is one of the largest automobile manufacturers in China by car news.
China GM's joint venture manufactures the Bao Jun yep mini electric SUV but is positioned under the automaker's second brand Aljun which is viewed as a step up from Wooling.
The joint venture was successful in tapping into China's growing middle class and providing them with high-quality yet affordable vehicles in recent years.
SAIC-GM Wooling has focused on developing electric vehicles and has introduced several models to meet the demand for environmentally friendly Vehicles.
The Venture focused on the needs of the Chinese market, and it produces a range of vehicles including compact cars and minivans which are popular with Chinese consumers due to their affordable price and practicality SAIC GM ruling has also been at the Forefront of electric vehicle technology in China developing a range of affordable EVS.
The company also expanded its operations globally exporting vehicles to several countries including Vietnam Indonesia, and South America.
Overall the SAIC-GM ruling joint venture has been a successful partnership between three leading automobile companies, its focus on meeting the needs of the Chinese market and its expertise in producing affordable practical Vehicles has helped him become a key player in China's automotive industry.
The SAIC-GM ruling joint venture is best known for the Willing mini EV, the best-selling fully electric vehicle in China in 2022.
The ruling mini EV is a small and Affordable Electric Vehicle that has become very popular in China due to its compact size low price, and environmentally friendly features.
The mini EV has a range of up to 170 kilometers and can reach a top speed of 100 kilometers per hour. It is powered by a 13-kilowatt electric motor and a 9.2-kilowatt-hour battery which can be charged in just under 8 hours using a standard household Outlet.
There are 14 different variations of the small electric car with the shortest having dimensions of 2920 millimeters in length 1493 millimeters in width, and 1621 millimeters in height despite its small size, the ruling mini EV has a spacious and comfortable interior that can accommodate up to four passengers.
It also comes with modern features such as a touchscreen infotainment system air conditioning annual range of safety features.
The mini EV has been a big success in China selling over 500000 in 2022, accounting for nearly 10 percent of All Pure electric vehicle sales in the rapidly expanding Chinese EV Market following its launch in 2022.
The Wooling mini started to outsell Tesla in the Chinese market in 2021, and its low starting price of just forty-eight hundred dollars.
There are four versions the basic version, the macaron version, the game boy version, and the convertible version with price ranges starting at forty-eight hundred dollars to fourteen thousand seven hundred dollars for the top-of-the-range version.
The balun yep doesn't rival the four Bronco exactly, but it could still help to satisfy a segment of the EV market and sell it crazy what do you think about this new vehicle, let us know in the comments section.
If you read it until now thank you very much, please consider Bookmarking Ev-riders for more articles about EVS, Tesla, Ford, and the latest car news.
Related Post