New Toyota CEO reveals own plan for toyota vehicles
New Toyota CEO reveals own plan for toyota vehicles
Electric cars are having the demand for electric vehicles is booming worldwide.
Toyota named Koji Sato as its new president fixing the Lexus president to become the new CEO Toyota shocked the whole world when it announced that its long-term CEO and Grandson of the founder Akio Toyota was stepping down the 66-year-old known for his controversial views on electrification is set to step down next month after guiding the company for almost 14 years Akio Toyota acknowledged that he needed to make that move, so the company put in the hands of a younger person the company went on to name Koji Sato.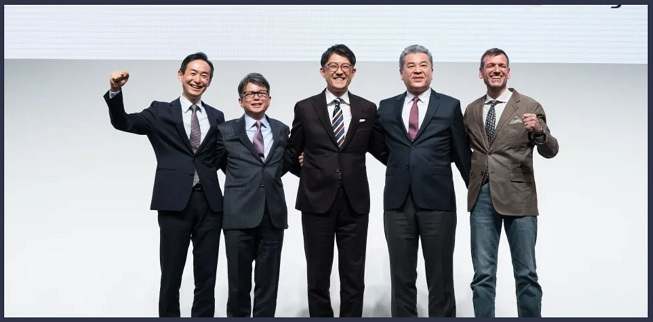 The new CEO, and when this happened, the whole world thought that Toyota would now revise its views of carbon neutrality and electrification, but now just weeks before he officially resumes his new position Koji Sato has shocked everyone.
We reveal what exactly the new Toyota boss has said and what it means for the company.
Before we go any further and understand exactly what the old CEO's views were.
Electric vehicles take longer than the media would like us to believe in the past, he described the company's strategy and said the company's goal Remains the Same pleasing.
The widest possible range of customers with the widest possible range of powertrains, but he's reiterated that those powertrains will include hybrids like the Prius hydrogen fuel cell vehicles and traditional internal combustion engine-based gasoline-powered models at that time.
The company said that strategy is justified as not all areas of the world would adopt EVS at the same Pace due to the high cost of the vehicles and a lack of infrastructure.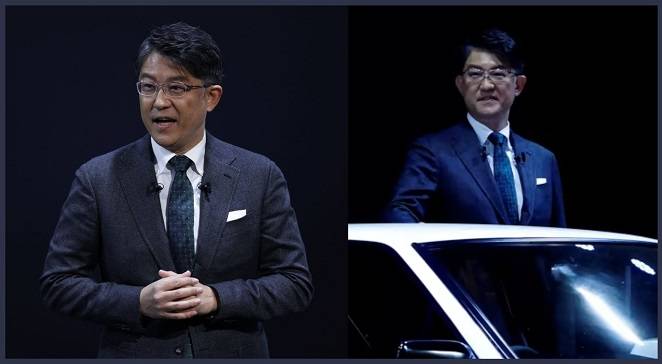 Toyota also said that the company aimed to leave all people with a choice and that Toyota would wait a little longer until it understands where the market is going Toyota officials have claimed that they are heavily investing in all-electric vehicles to resolve Global climatic issues, but they also argued that other ways exist to solve the climate crisis.
Toyota continues to invest in alternative fuel Technologies like the Prius hybrid vehicle and Mirai hydrogen fuel car many activists industry experts, and shareholders criticized Toyota for failing to embrace EVS quickly enough, and they would be left behind, so Toyota moved their old CEO aside and appointed a new younger CEO that supposedly would go all in on electrification rumors started to fly around that this was indeed the happening and they would double down to catch Tesla, but this isn't the case at all Koji Sato has shocked the world and confirmed he believes hydrogen is the way forward when it comes to carbon neutrality so while Toyota may have changed its CEO.
It hasn't changed its electrification strategy, while the majority of automakers on the planet are primarily focused on battery electric vehicles.
Sato still believes that hydrogen will be the foundation of the future of the Japanese brand on March 18th, Sato provided an overview of what he aims to do when he takes over as Toyota's CEO in two weeks.
He mentions the importance of exploring non-Bev Solutions, he said we want to ensure that hydrogen stays a viable option, and we need a production and transport supply chain unless we see Evolution, there we cannot expect a volume increase in the Energy's use, however, this is not to say that the company is discounting BEVs.
Koji Sato believes that BEVs will also play a crucial role in Toyota's future alongside hybrid and hydrogen vehicles Ted we're making full-fledged efforts on everything, so it's important to remain flexible to tailor products and energies to different carbon-neutral needs in different markets.
The Mirai Toyota's only hydrogen vehicle has had varying degrees of success so far because no other state has the necessary fueling infrastructure.
California is the only state in the U.S. where the Mirai sold 2020 version of the Rye is a Sleek sedan rather than a modified Prius like the first iteration. It now is a starting price of $50595 and a maximum range of 402 miles even with all these perks only a 2094 Mirage sold in the US in 2022.
Related Post
With these statistics, one can argue that Toyota would need to spend way more money to be able to sell more hydrogen Vehicles. They'll need to take Tesla's approach with the EVs and build their infrastructure to make it remotely feasible.
However, it will also be much more difficult because at least Tesla could tap into the existing electrical grid, whereas Toyota would need to set up fueling stations and trucks to transport the fuel conversion facilities to create the fuel Etc.
It's like a whole new fuel network from scratch nobody will buy a hydrogen car in a state where there is no facility to fuel it so the company has to set up multiple fueling stations across the world to sell more of these cars, however, a few billion dollars would be a drop in the bucket a network of filling stations would be extremely expensive and Toyota would need a lot of them on day one with EV batteries you can mostly rely on home charging and a few Highway charging stations to make owning an EV a viable option for many people then as demand grows you could gradually increase the charging.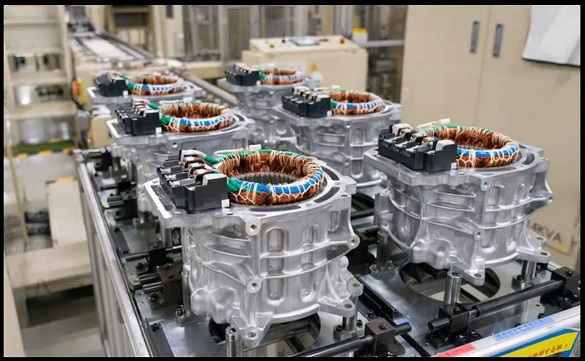 But there is no home charging for hydrogen its filling stations or nothing so filling stations are required everywhere for driving a hydrogen vehicle to be a breeze another way to go about this is for the company to sell this idea well and convince people that hydrogen is the way to go this way dealers and governmental bodies might take it upon themselves to make more hydrogen fueling stations available considering the fact that we're only just beginning to see a worldwide adoption of EVS convincing the world to move to hydrogen might be a very telling task in light of this Toyota has revealed plans to build out infrastructure and expand the use of hydrogen to other Industries through their Partnerships with Kawasaki Heavy Industries and Hino Sato was also joined on stage at the weekend race event by the presidents of Kawasaki Heavy Industries and a Watani corporation companies that manufacture hydrogen and operate fueling Networks while hydrogen will play a critical role in Toyota's multi-prompted approach to achieving carbon neutrality the company needs to remain flexible to tailor products and energies to different carbon neutral needs in different markets in 2021.
Kawasaki Heavy Industries Subaru Corporation Toyota Motor Corporation Mazda and Yamaha motor jointly announced the achievement of carbon neutrality. They will take on the challenge of expanding fuel options through the use of internal combustion engines at a super haiku race in Okayama from November 13th through 14th since 2010.
Kawasaki Heavy Industries has focused on hydrogen as a Next Generation energy source and creating Technologies for producing moving and employing hydrogen throughout the complete supply chain required to support Society.
The Firm tested the feasibility of shipping cheap abundant hydrogen made from Australian lignite to Japan in 2021. the Suizo frontier an in-house made first in world purpose-built liquefied hydrogen carrier began transporting hydrogen by the end of the fiscal year 2021.
So depending on the progress made by this Pursuit, Toyota's objective might well be a possibility if Toyota can pull this off.
We'd make a more efficient and carbon-neutral technology on our hands, especially because hydrogen fuel cells do not emit any harmful gases, so there are no expenses involved in handling and keeping hazardous substances like battery acid or diesel fuel, hydrogen fuel cells are inherently a clean source of energy because the only byproducts of their function are heat and water also unlike hydropower or biofuel the creation of hydrogen doesn't need a considerable amount of land also hydrogen fuel cell technology has also proven itself against harsh conditions including cold environments as low as negative 40 degrees Celsius.
Hydrogen fuel cell technology provides a high-density energy source with High Energy Efficiency and the additional Advantage hydrogen has the highest energy content per unit of mass for all the common fuels.
The charge time for hydrogen fuel cell power units is extremely rapid similar to that for conventional internal combustion engine ice vehicles, and markedly quicker.
However, don't mean that Toyota is completely ditching electric vehicles under its newly minted.
CEO Koji Sato Toyota has announced that it focusing on creating new electric vehicles unique to Toyota.
Lexus Toyota is now looking to introduce Next Generation EVS under the Lexus nameplate in 2026 to build cars optimized for BEVs.
The company will be working on everything from the battery and platform to how the vehicle is constructed and Toyota said to deliver attractive BEVs to more customers, we must streamline the structure.
The first mindset, we must drastically change the way we do business from manufacturing to Sales and Service. It's said that Lexus will lead this transformation.
What do you think about this development, let us know in the comments section.
Related Post