The new Mitsubishi Outlander plug-in hybrid will arrive in Europe in 2024
The new Mitsubishi Outlander plug-in hybrid will arrive in Europe in 2024
Mitsubishi wants to recover lost ground and after being the undisputed leader in the plug-in hybrid sector years ago, it abandoned its bet that has been covered by its competitors. Now the Japanese manufacturer will launch in Europe the new generation of the Outlander PHEV, which will be available in our market next year.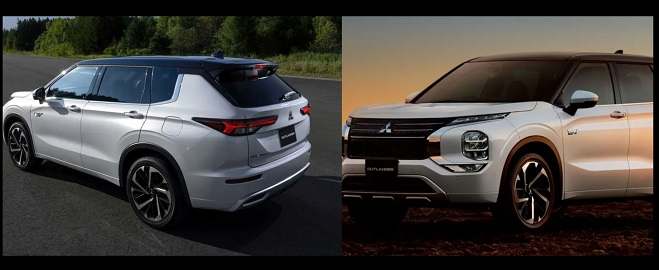 According to Frank Krol, president, and CEO of Mitsubishi Motors. Europe. "The launch of the Outlander Plug-in Hybrid underscores Mitsubishi Motors' commitment to the European market and is another important step on our product roadmap to return to the mainstream European D-SUV segment."
The previous three generations of the Outlander have sold more than half a million units in Europe since its launch in 2003. Now, the fourth generation of the Japanese SUV wants to help make up the ground lost in recent years thanks to a new design and new technologies.
The new Outlander is based on the first generation of the plug-in hybrid SUV, which will mount a plug-in system adapted to the European market.
According to Mitsubishi, the new Outlander plug-in hybrid will be equipped with the latest driver assistance and infotainment technologies and will offer high levels of safety and comfort.
Mitsubishi Outlander PHEV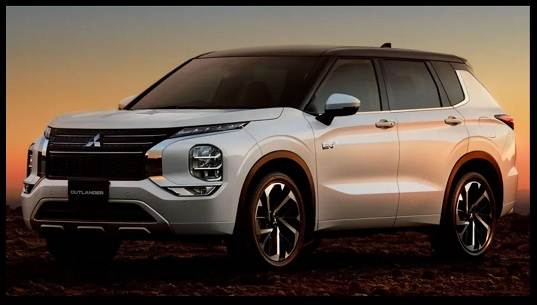 The new Outlander plug-in hybrid was presented at the end of 2021, but initially, it was only launched for sale in Japan and the United States.
Among the main novelties we find, in addition to the aesthetic change, also the installation of a more powerful propulsion system and a higher capacity battery that allows it to increase its electric autonomy.
This reaches 20 kWh gross, which gives it a range of up to 87 kilometers in 100% electric mode under the WLTC cycle, which represents an improvement of 61% compared to the previous generation.
The improvements have also been transferred to the design of the battery pack itself, which despite increasing its capacity reduces the space it occupies inside. Something that has allowed Nissan to design a model with up to seven seats. One of the main customer requests.
Another important improvement is that it is possible to drive "with one pedal", the accelerator, relegating the brake to the noble task of completely stopping the car, avoiding collisions, or decelerating very strongly. In the North American markets, the MI-PILOT level 2 assistance system will be available for driving on highways and highways, which is expected to also reach Europe.
Related Post