7 Reason why you should wait for 2024 tesla model Y
7 Reason why you should wait for 2024 tesla model Y
The EV segment is going in a ludicrous mode right now, with many EVS popping up everywhere, and each company wants a piece of the cake a few years ago.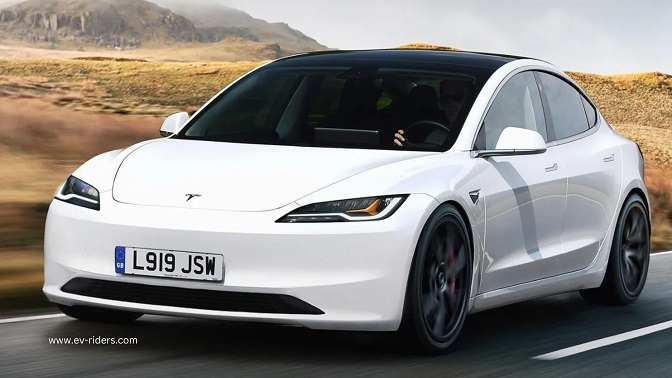 It was only Tesla with its EVS, but more than a few companies that created a whole lineup of EVS to compete with Tesla and bring Tesla down from the throne.
The Model Y is probably one of the best-selling EVS on the market right now Tesla does not do something good with it might lose the throne, and models like the Mustang Mac E or the Hyundai Ioniq 5 to outsell.
It having a lot of upgrades coming means that this model will be worth it.
The wait so stay with us to find out the top 7 reasons why you should wait for the 2024 Tesla Model Y.
Reason number-1
Greater range
With the Improvement in Battery Technology, one of the most anticipated Novelties in the all-new 2024 Tesla Model Y is the bigger range.
The current model of the model y has three ranges depending on the model you choose.
You have the AWD, which has 279 miles of range, then you have the long-range AWD, which has a range of 320 miles, and you have the performance model, this performance model has 303 miles of range.
Overall the 2024 tesla model Y should be a huge leap in technology and refinement, and the bigger range is one of the most anticipated Novelties people just get too frustrated while stuck on the charger, and the less frequently they charge the vehicle. 
The happier they would be Tesla knows this and will bring some heavy upgrades for 2024 Major improvements are expected in this area, and the 2024 Tesla Model Y to get a range of 400 miles for the long-range version. 
That would mean that with the new model, you will get 80 more miles of range which is nice to have other models are expected to get a long range as well, so the standard AWD model is get a range of 300 miles, and the performance model to get a range of 360 miles which in our opinion is excellent.
This driving autonomy will make sure that you never be left out of juice on long-distance trips, and you don't have to pre-plan every stop in advance.
Reason number-2 
2024 tesla model Y– New plaid version 
Another big novelty that we can expect for the 2024 model year is the introduction of a new plaid model in the same fashion as the one found in the Tesla Model S, so what will this plaid model bring the Plaid model as you probably know is the same as the Hellcat Trim in Dodge models.
It brings maximum performance and the quickest accelerating times since this is an EV.
We cannot expect it to be a good track car since the battery will drain and overheat under these conditions, but we can expect better acceleration from this model and Great Peak horsepower.
In other words, the model y plat is expected to be an excellent dragster for comparison, the acceleration of the Model S Plaid is 1.99 seconds, the peak horsepower is 1020 HP, and has a top speed of 200 miles per hour, the Model y we can expect similar performance but not something that will topple the Plaid Model S for the model y.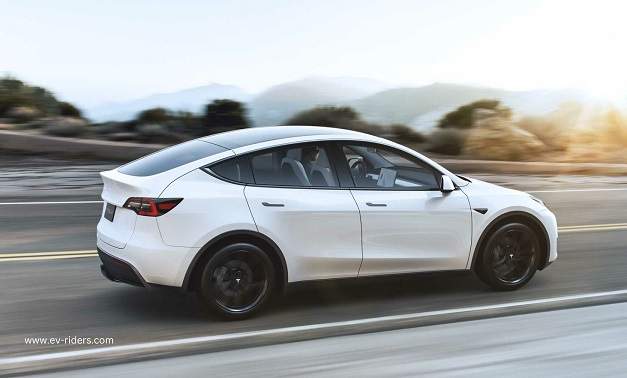 We can expect the Plaid model to boost the acceleration below 2.5 seconds and to have a similar top speed of 200 miles per hour Just Like the Model S plat.
In addition to this, we can also see some refinement in the interior, and Tesla will finally fix the squeaky materials that infuriate many owners who pay the premium price.
There should be an improvement in technology with a better Center display and an improvement in the sound Department.
This model should bring a more immersive and premium sound inside the cabinet, but the biggest improvements will be under the skin, so to achieve this sub-2.5-second acceleration, the model y plaid to get a tri-motor with AWD.
This will mean that you will get three electric motors with torque vectoring and three independent-sleeved rotors just like in the model S-blad.
Reason number-3
Yoke steering wheel
Another area that makes the plant is the introduction of a so-called yoke steering wheel.
The Tesla Model S was a revolutionary model in this area, and this model brought this new invention.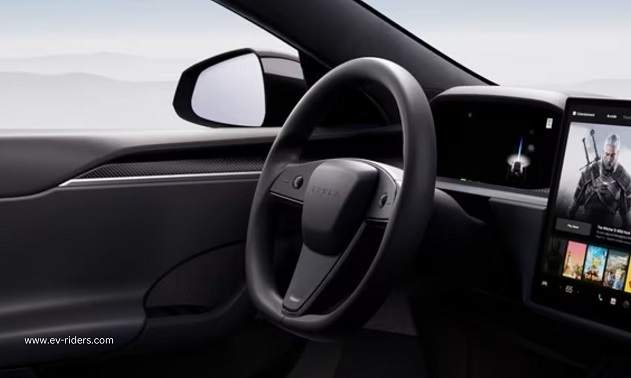 Some people love it, while Few people hate it looks cool, but it is not practical for daily usage, so when it comes to the model y plaid.
You will have the option to choose a model-wide plaid with a yoke or go without a good thing to have considering that this invention is not for everybody and for Tesla to maximize sales.
They will offer this yoke only as an option for some buyers who want to have a steering wheel such as this. 
Read Also– 8 Reasons Why We Should Wait For 2024 Tesla Model 3
Reason number-4 
Exterior upgrades
Another area of improvement for the 2024 Tesla Model Y is the exterior Department, there are many leaks out, and there features the model 3 Highland, this new model is a major redesign of the regular model 3. 
It implements newly revised headlights and a new front bumper, the new model looks very modern and quite up-to-date, and we expect this design over to the 2024 Tesla Model Y.
Why are we safe to assume this well, the 2024 tesla model Y is a jacked-up Model 3.
They share a lot of internal components between them, and this will be the case with the exterior upgrades.
These upgrades come to the model 3 and the 2024 Tesla Model Y, and the design of the Tesla models is a big area of improvement unlike other car makers, which bring new models constantly to the market.
Tesla does not Model 3 and model y has not changed since Tesla knows not to lose some of its customers.
They would want to refresh the lineup in the car world as a mid-cycle refresh, this is the point when the car gets some refinements in terms of looks.
In order not to look dated and keep selling well until a new model is introduced to the rear end of the car.
We couldn't see much because of the covers, but this new model is to get new redesigned tail lights and a new bumper design.
Reason number 5
2024 tesla model Y– Interior upgrades 
Interior upgrades rolled out for the 2024 Tesla Model Y, and when it comes to the interior there are many areas where we are going to see improvements.
The first area is definitely the build quality not a lot of owners are pleased with the quality.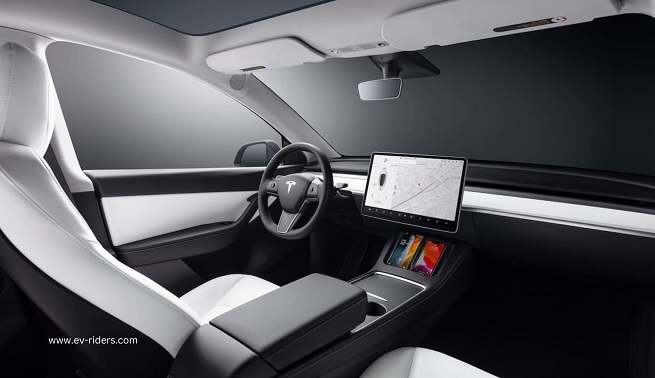 They get when they purchase a new Tesla, there were squeaks and rattles whenever you press some of the panels, this is something that you don't have at a BMW or a Mercedes-Benz, so Tesla fixes these problems and brings a ton of upgrades as well as more soft-touch materials that will make the model y a more premium vehicle.
In addition to this, the infotainment system will get a new computer with faster Hardware to be snappier than ever.
In addition to this, the screen quality should also be a big area of improvement, there should be a new high-quality sound system that will satisfy the audio files, and last but not least are the seats which are also changing, and Tesla will move on from in-house design seats with an external supplier more information on this is not yet clarified.
Reason number 6
Apple Carplay and Android Auto
Become available another area of improvement is technology Tesla is known for their in-house software for the infotainment system, but in 2024 tesla model Y to change a lot of people want to use Apple Carplay and Android Auto.
They are even signing petitions to get these systems available in Tesla models, so Tesla is finally listening to their customers for 2024, there should be an option for you to connect your phone to the car and integrate the Android auto or carplay system to a limited extent since you still need to use the Tesla system to control.
Everything inside the car even though these systems are good in our opinion. Tesla's proprietary system is more user-friendly and a lot more responsive to use on a day-to-day basis.
Reason number-7
More affordable price
The last area of improvement, it comes to the 2024 Tesla Model Y is the reduction of prices.
The pricing of these models is reduced, but not by a lot the 2023 model starts at $47490, and the new 2024 tesla model Y model starts at $46990.
This is mainly the case because the model is getting pretty old, and in order not to lose sales, Tesla is reducing the pricing a bit, but what is good is that you will still have the $7500 federal tax credit since this is an electric car.
In my opinion, the tax credit is a great discount just for contrast model 3 has only a 3750 tax credit, that's why you should use this opportunity and grab a model y while it's time.
what you think about new 2024 Tesla Model Y , and it's no longer a secret that tesla is working on a new 2024 Tesla Model Y giving it a new face. we can now see what to expect from the 2024 model.
If you've read until now thank you very much, please do consider bookmarking www.ev-riders.com for more articles about EVS and the latest car news.
Related Post