Sono Sion, the electric car with solar panels that cannot be due to lack of financing
Sono Sion, the electric car with solar panels that cannot be due to lack of financing
Sono Sion, the electric car with solar panels promoted by the German startup, has not obtained the necessary financing to get ahead
You have to go back to March 2019 to find the first news in which we talked about Sono Sion in the newspaper library.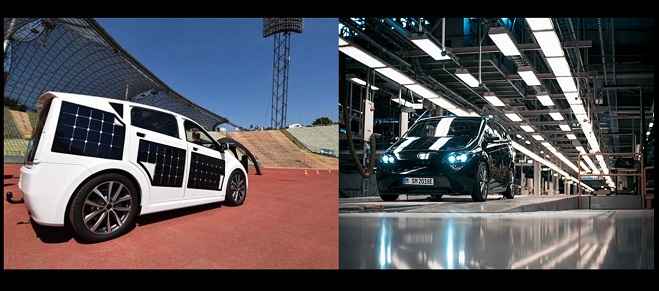 The solar electric car project was promoted by Sono Motors, a German startup founded in 2016 that, from the outset, relied on crowdfunding as a financing method, that is, through contributions.
The company's objective was to start this year with the production of the Sion, something that cannot be done because it has not obtained the necessary financial support.
There will be no Sono Zion
Sono Motors has released a statement announcing the end of its solar car project.
Among the reasons given by the company to argue the failure of the project Sono has highlighted the lack of aid from the German Government: "we barely received government support, and we have raised more than 330 million euros since 2016; less than 1% came from the State".
They also assume that part of the failure is due to decisions made in the first steps, given that, in their opinion, they underestimated "how difficult it is to raise the necessary funds".
How the Sono Zion should be
The key is the solar panels that cover a good part of the body. A solution shared by other models such as the Toyota Prius and which in the case of the Sion is distributed on both sides the roof, rear, and hood.
Thanks to the photovoltaic panels that the startup has dubbed the Visono system, the electric car can recharge the battery through the sun.
The first data provided by the company indicated that with the solar panels in Germany, the Sion added a little more than 30 kilometers of autonomy per day (the official range is 250 km).
The rest until completing the 35 kWh of total battery capacity are obtained by plug: 13 hours connected to a conventional domestic outlet or 30 minutes in fast charge.
As for the solar panels, Sono Motors explains that they use highly efficient monocrystalline silicon cells. While the 120 kW electric motor offers a torque of 290 Nm and allows a maximum speed of 140 km/h.
The future of Sono Motors
The founder of the company Laurin Hahn has pointed out that there were around 45,000 reservations and orders for the Sion, while he has stressed that buyers will recover their deposits in the next two years.
The company will now refocus on the installation of solar panels in third-party cars, whether they are buses, refrigerated vehicles, trucks, or cars, among others.
Related Post