Temperature or speed, what influences the autonomy of an electric car more?
Temperature or speed, what influences the autonomy of an electric car more?
After analyzing three million trips and half a million hours behind the wheel, this report answers: what affects autonomy the most, temperature or speed?
To present its findings Geotab has analyzed data from three million trips and 550,000 hours of driving in an electric car. All are compiled thanks to its telematic tools and completely anonymously.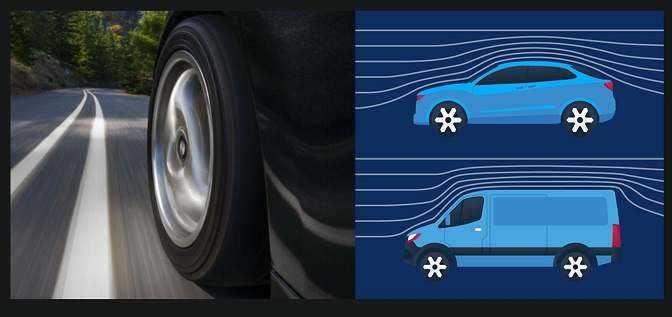 The objective of this analysis has been none other than "to better understand the relative impact of temperature and speed on the autonomy of electric vehicles."
"Building confidence in the range of electric vehicles is critical to their widespread adoption," reflect the Geotab experts.
They add, "That analysis allows users to explore two important factors that influence range: the outside temperature and the resistance of the vehicle at different speeds".
Temperature or speed, what influences the autonomy more?
The analysis compares the autonomy of two body types comparing an electric car and an electric van both with a 65 kWh battery.
To collect data, a total of 350,000 and just over 180,000 hours of driving in 500 different cars have been analyzed. While to assess the van's autonomy data, 2.8 million trips of 2,000 zero-emission commercial vehicles that have totaled more than 370,000 hours of driving have been taken into account.
At low speeds, the temperature can significantly affect range, while at higher speeds the temperature is much less relevant.
The size and shape of the vehicle also influence the optimal conditions to maximize the range of the EV. Thus, larger vehicles lose range more quickly with increasing speed.
There is no single answer
These data reveal that the best strategy for optimizing the range of an electric vehicle must take into account the context of the journey.
On a highway route, avoiding speeding will be the best strategy to conserve charge, especially for larger vehicles
On shorter journeys, the range will vary more depending on the season, so mitigating the impact of temperature will yield better results.
Let's imagine a situation that could be real. A mild day with an average temperature of 20 degrees. The driver has two options to reach his destination: take the highway and drive at 110 km/h or cross the city at an average speed of 50 km/h.
"If maximizing the kilometers to be traveled is the priority, regardless of whether you drive a sedan or a van, it is better to choose the slowest route," conclude the experts from the telematics company.
Related Post