The Rolls-Royce Spectre, the brand's first electric car, is already a success
The Rolls-Royce Spectre, the brand's first electric car is already a success
Rolls-Royce faces the final stretch of the development of its first electric car, the Spectre. Introduced last fall, the new model already walks without any type of camouflage during its tests on the open road, allowing us to observe its sculptural lines in great detail.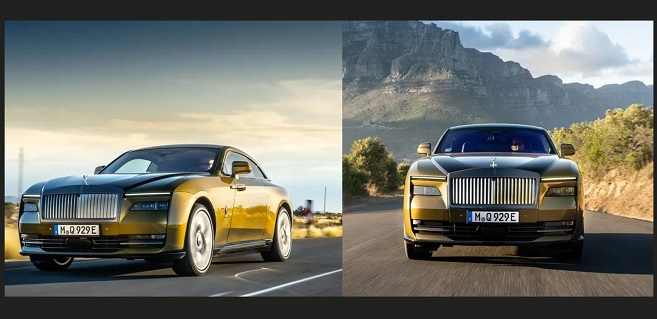 The British firm has so far covered 2 million kilometers with the prototypes and pre-series units. According to those responsible for the project, this is the most demanding test program in the company's history since a total of 2.5 million kilometers will be traveled in a simulation of more than 400 years of use for a Rolls-Royce.
For the remaining half a million kilometers, the brand has decided to show the vehicle naked in some of the most exclusive regions of the planet. intending to attract new customers. Although production will begin in March and the first deliveries will not take place until the fourth quarter, the fact is that the Specter is already a success.
"Order intake for the Specter is much better at the moment than we would have expected," Torsten Müller-Ötvös, CEO of Rolls-Royce, recently explained. "We have a couple of months to go, but if this trend continues, I'm pretty sure we'll have to adjust our plans."
The Rolls-Royce Specter has 520 kilometers of autonomy
The Rolls-Royce (Specter) a spectacular 5.45 meter-long coupe called to replace the Wraith. With a wheelbase of 3.21 meters and a weight of 2,975 kg, it is one of the largest and most sumptuous electric cars on the scene. Although it uses the same aluminum platform as the thermal Ghost and Phantom, it is 30% more rigid due to the location of the battery under the floor.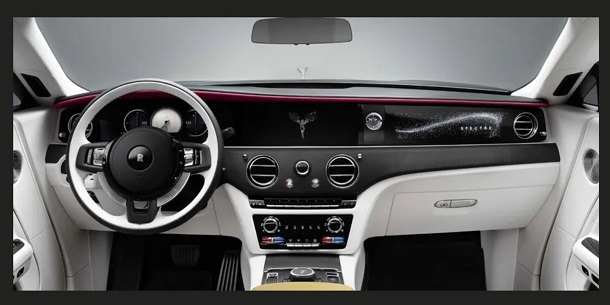 It has an intelligent all-wheel drive system thanks to the use of two motors, which yield 585 CV (430 kW) and 900 Nm. That allows you to complete 0-100 km/h in 4.5 seconds. Although the capacity of the pack is still unknown, it is confirmed that its approved autonomy is 520 km WLTP.
Like any good Rolls-Royce, the Specter boasts superlative refinement. Among other things, it equips the Planar suspension system, capable of disengaging the stabilizer bars to avoid swaying in a straight line, as well as adaptive damping. It also has a steering rear wheel system, and the turning radius is 12.7 meters.
Our protagonist will be in charge of launching a newly developed digital architecture called SPIRIT, which will control everything from the propulsion system to the remote app (Whispers). It is interesting to note that, although it maintains the imposing corporate grille inspired by the Parthenon in Athens, its drag coefficient is barely 0.25.
Related Post