Everything you need to know to charge your electric car in 2023
Everything you need to know to charge your electric car in 2023
Recharging an electric or plug-in hybrid car can be one of the great barriers to making the move to electric mobility.
In addition to the slow progress of the public charging infrastructure, users also have doubts regarding the vehicle charging process; the applications; cables and connectors; the installation of the charging point in the garage, and, above all, the cost of recharging.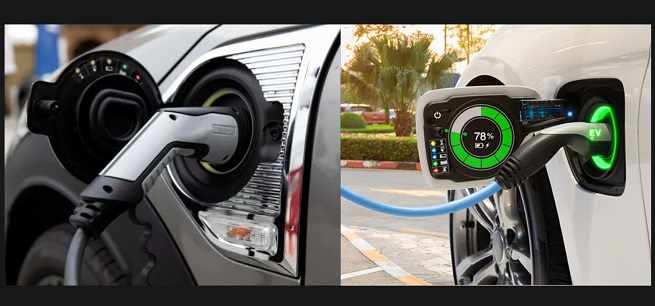 Charging an electric car is a simple process. Even so, if we follow certain recommendations, we can keep the battery in good condition, extending its duration.
In this article, we summarize everything you need to know to clear up your doubts about the electric car.
The price of charging an electric car
For a 40 kWh battery, the price of charging an electric car to 100% ranges between 6 and 7 euros.
The price of recharge for 100 km is between 1 and 2 euros.
One of the most frequent doubts is the real price of charging an electric car. All of them have a specification of their kWh consumption per 100 km. Therefore, regardless of the electricity tariff, with the consumption data it is always possible to calculate what it costs to charge the battery.
Charging an electric car is the same as refueling with gasoline: the tank has a capacity of liters and the price per liter is established. Therefore, the accounts are the same with kWh, the price of which fluctuates depending on the rates, which vary depending on whether the charging points are in public stations or are private.
It is a disparity in rates that can complicate the math when charging an electric or plug-in hybrid car. It may be very cheap or not. It must be taken into account that when it is least expensive it is at night, making use of the individual super-valley rate. Recharging at public stations depending on the recharging location can vary considerably. Still, don't worry, it has nothing to do with filling the tank of a combustion car.
If you have garage space or live in a single-family house, you should not have problems. For this, you have special rates, super valley (2.0 DHS rate), with which you can charge your electric car between 01:00 and 07:00.
The cost of traveling 100 kilometers in an electric car
The vehicle's energy consumption also determines the cost of traveling 100 kilometers, regardless of the off-peak rate. The average consumption is between 10 kWh and 25 kWh. Thus, depending on the rate, the price would be between less than one euro and 2 euros. If, on the other hand, consumption is higher, the price could reach 3 euros.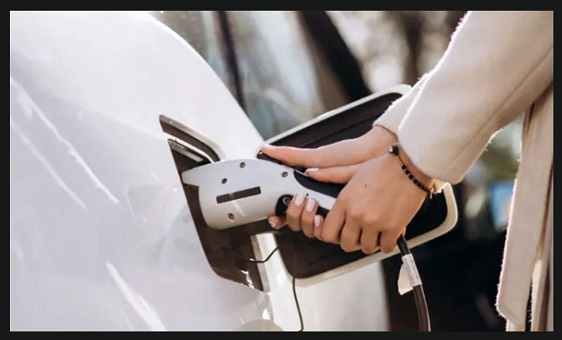 Knowing the cost of 100 km for an average model the valley rate will also depend on the vehicle's energy consumption. If the average consumption of the different electric cars, be they passenger cars, SUVs, or sports cars, oscillates between 10 kWh and 25 kWh, the recharge for 100 km, depending on the type of tariff, could oscillate between less than 1 euro and 2. 00 euro. If consumption is very high, that amount could even reach 3 euros.
To contrast, traveling 100 km with a diesel car, with an average consumption of 6 liters, costs around 9.60 euros.
On the other hand, in a plug-in hybrid with an 8.9 kWh battery, the 100 kilometers could cost us less than 0.3 euros at the valley rate.
A very useful tool is the Eurosx100km website, launched by the Ministry for the Ecological Transition and the Demographic Challenge. In it, we can check the price it costs to travel 100 km with any electric car.
Remember that we recently commented that the Ministry for the Ecological Transition and the Demographic Challenge (MITECO) has developed a specific web page (Eurosx100km). In it, you can check how much it costs to travel 100 km with an electric car, whatever it is.
Charge an electric car at semi-fast and fast charging points
In public networks, things change. The price of fully charging an electric car with a 60 kWh battery would be between 17.4 and 26.76 euros.
In addition, if our car supports fast charging power, in these infrastructures the price ranges between 0.29 and 0.79 cents per kW, with an average between 0.40 and 0.50 cents.
In conclusion, we should not worry about the consumption of an electric car if we compare it with a combustion car. In addition, in plug-in hybrids, the combined consumption between the electric motor and the combustion engine makes it possible to significantly reduce final consumption.
How long does it take to charge an electric car?
The types and times of recharge
Currently, there are four types of charging: slow, normal, semi-fast, and fast. The charging time of an electric car will vary considerably in each of these types.
The most advisable thing is the normal charge since the battery will remain in good condition, in addition to the fact that it can be the cheapest if we carry it out in our garage or garage space.
1. Slow recharge. Charging an electric car with a household socket
A domestic plug (Schuko type) is used for this type of charging. Slow recharging is the one that is used the least and the reason is compelling: it can take between 12 and 16 hours to charge an electric car with an average battery. Let's look at the next option.
2. Normal recharge. Charging an electric car at home with a charging point
That is the most used recharge, the one we do at home with a charging point and normally at night. Also, it is the cheapest freight.
If you live in a neighborhood community, remember that you only have to notify the community of the installation of your charging point and check the contracted power.
This type of charge is usually carried out at 16 A and from 3.6 kW to 32 A and 7.4 kWh. In this way, we will have our battery ready in a time of 6 to 8 hours.
If we have a plug-in hybrid, we will need a little less, from 2 to 4 hours.
For its part, a plug-in hybrid requires between 2 and 4 hours for conventional recharging.
How much does it cost to install a normal charging point for an electric car?
Let's go without a doubt that those who want to take the step to electric mobility also tend to have.
The price of installing a normal charging point ranges between 1,000 and 1,500 euros on average, and it is influenced by the wiring that must be carried out from the meter to the charging point.
It should be noted that the Moves III Plan includes aid for the purchase of these facilities.
3. Semi-fast recharge. Public charging stations
The semi-fast charge uses power from 11 kW to 22 kW. Facilities with this type of recharging are usually public and we can find them in hotels, shopping centers, apartments, etc.
Making use of the semi-fast charge in our electric car will result in an 80% charge of the battery in about 2 hours. For plug-in hybrids, the time would be reduced to just over half an hour.
4. Fast recharge. Fast or ultra-fast charging stations
Fast charging has a power of up to 50 kW, making it the most useful alternative when traveling. If we use it, we will need a little more than 30 minutes to recharge the battery to 80%. We must remember that we will need special direct current connectors.
For its part, ultra-fast charging uses a power of between 100 and 350 kW. At the moment, the vast majority of electric cars do not support this charging power, but more and more can use it. With this type of recharge, the time required is between 10 and 20 minutes.
Information on charging an electric car or a plug-in hybrid ( PHEV )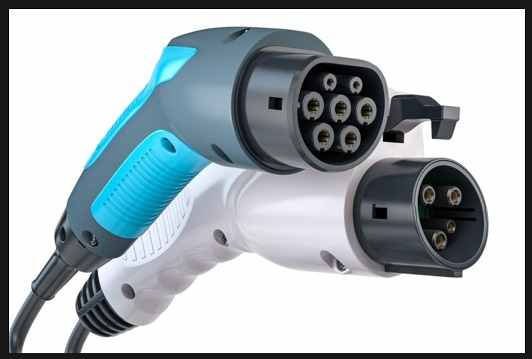 When recharging our car, it is important to consider how much our battery should be charged and up to what limit. It is advisable for lithium-ion batteries, the most common in electric vehicles, to recharge the battery before their capacity falls below 20%. It is also advisable not to exceed 80% of the battery capacity.
On the other hand, the type 2 (Mennekes) connector is currently approved as a European standard. Even so, we can use others that enable fast charging. To do this, we must have a cable with a standard connector on one side (our car) and a different one at the other end.
It is also necessary to remember that, to start charging an electric car, we must plug the cable into the charging point first, and then do it in our vehicle. In the end, the process must be done in reverse: first from the car and then from the charging point.
However, charging infrastructures are smart, so if they detect a connection error or the wrong cable, they won't start the charging process.
Applications to find charging points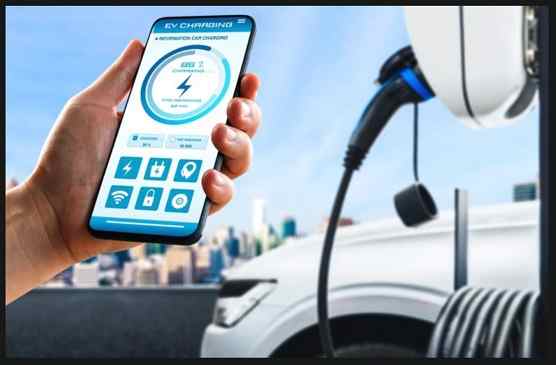 The vast majority of electric and plug-in hybrid cars have connection systems and mobile apps, which allow us to find the nearest station to charge. In addition, when setting our travel route, they also show the charging facilities that we have on the way.
Mobile apps make it possible to interact with the car in things like climate control before we get in, unlocking and closing the doors, checking the battery and charging status, and initiating a remote charge.
Finally, you should also know that there are online platforms that provide information on the location of charging points and whether they are available at the time of your search. Reserving the charger is also possible on many of these platforms.
Related Post