Toyota shows the utility of hydrogen with 25 electric taxis in Hamburg
Toyota shows the utility of hydrogen with 25 electric taxis in Hamburg
The Japanese manufacturer, Toyota, is one of the most committed to sustainable mobility powered by different technologies. Hydrogen makes a lot of sense in the taxi sector.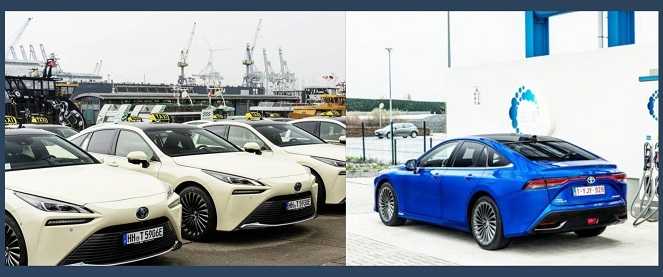 Electric mobility is not only vehicles with electric motors powered by batteries. Hydrogen, transformed into electrical energy in a fuel cell, is also a viable option, especially for some commercial applications. Road transport with high-tonnage trucks is one of them because it replaces the heavy batteries with hydrogen tanks, maintaining the autonomy and refueling times of diesel.
Another application for hydrogen that makes a lot of sense is taxi fleets. The big cities are beginning to prohibit the use of polluting fuels in their streets. Local emissions are the most dangerous since they go directly into the lungs of citizens. Hydrogen electric taxis, supported by appropriate refueling stations that guarantee short waiting times and eliminate stop times, are an interesting solution.
The Hamburg project
Hamburg is committed to this idea of sustainable mobility, relying on the technology of the Toyota Mirai. The 25 hydrogen-powered taxis will offer this service in Hanseatic city. The dealership Autohaus S+K has been commissioned to deliver this fleet to Hamburg's largest taxi company, Best Taxi.
"In a city like Hamburg, the taxi industry is a major driver of sustainable mobility, and we are pleased to be able to contribute to this development," said Carsten Schulz, Managing Director of Autohaus S+K GmbH, present at the award ceremony together with several German senators and the General Manager of Press and Public Relations of Toyota Deutschland, Thomas Schalberger. he added, "Taxis are constantly in use and cover many kilometers every day. Hydrogen fuel cells are a particularly sustainable and practical solution in this regard, which also contributes to improving air quality in the city".
A 'luxury' taxi
The Toyota Mirai was first unveiled as a concept car at the Tokyo Motor Show in 2013 and launched in the Japanese market in December 2014, followed by other markets including the United States and Europe. In its second generation, it is a large electric sedan belonging to the E segment. It measures 4.98 meters long, 1.89 meters wide, and 1.47 meters high, and weighs around 1,900 kilograms. Toyota intended to provide luxurious interior finishes and extremely extensive standard features.
It is built on Toyota's TNGA modular platform and is now rear-wheel drive as a consequence. Its propulsion system is not excessively powerful, although it is enough to propel it in almost all situations and urban areas. The electric motor generates 134 kW (180 hp) and 300 Nm of torque which allows it to reach a top speed of 175 km/h.
Hydrogen for strategic sectors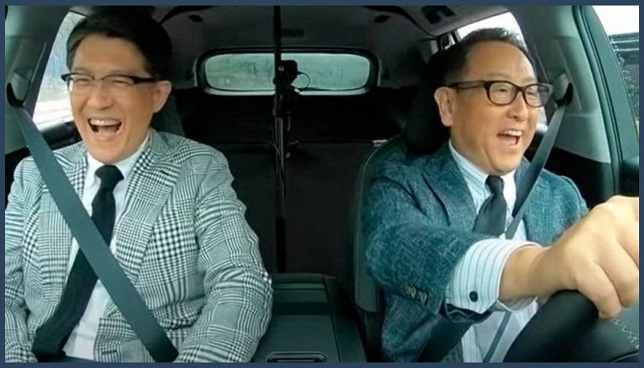 The renewal of his management and the arrival of Koji Sato replacing Akio Toyoda have not meant a change in the strategy of the Japanese manufacturer. The multi-technological commitment to sustainable mobility continues to be its trump card: it does not renounce the hybrid engines that have made it the largest manufacturer in the world, nor does it reject electric ones, although it walks slowly in the development of new models, and it is committed to hydrogen as one of the parallel technologies for strategic sectors.
Related Post