Mitsubishi will launch a low-cost electric minivan using the 2009 i-MiEV system
Mitsubishi will launch a low-cost electric minivan using the 2009 i-MiEV system
One of Mitsubishi's upcoming releases comes with both good and bad news. That is the announcement of the start of production of the Minicab-MiEV. A small electric van that is designed for last-mile delivery work that wants to be positioned as a simple and functional alternative.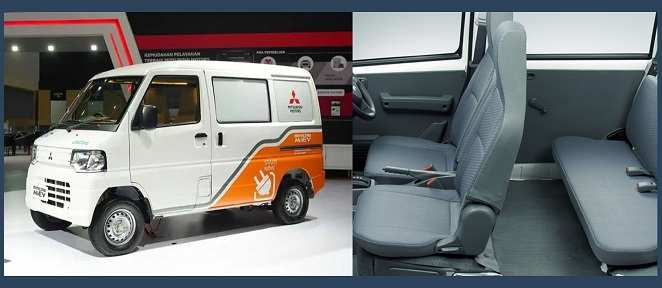 This model will be based on the popular Japanese Kei-cars, which seek to offer the maximum interior space in the minimum possible size, in this case, a model with measurements of 3,395 mm in length, despite which in the version with two seats, manages to have a cargo area with 1,426 liters of capacity.
It is not a new model in any sense since it has been sold in Japan since 2011. The novelty is that for the first time, this model will begin production outside its native country, and Mitsubishi has confirmed the start-up of a factory in Indonesia, which will employ 3,300 people, will be built in 2023 and will have an annual capacity of 220,000 units of this model.
The bad news is precise that this Minicab-MiEV is not a technological novelty in any sense. Mitsubishi has transplanted the system of the well-known i-MiEV, from which the "European" Citroën C-Zero and Peugeot iOn were later born.
That means manufacturing an electric model when production begins in the new factory, will be no less than 15 years old.
The economical Mitsubishi Minicab-MiEV
The result will be a Minicab-MiEV equipped with a small 30 kW (40 HP) electric motor and a torque of 196 Nm. The battery may have two capacities, one of 10.5 kWh that provides up to 100 km of approved autonomy, and on the other hand, they have the original 16 kWh battery, which according to Mitsubishi allows it to reach 150 km of autonomy. A model that should have the same charging system as the i-MiEV, which had a 40 kW fast charge with the CHAdeMO format.
A battery is located in the underbody of the vehicle and to a lower center of gravity completely frees up the cargo area that remains intact.
This model is sold before public incentives at 1.7 million yen in Japan, which exchange is just under 12,000 euros.
A reasonable cost for a veteran model, but it can become a powerful tool for delivery work in the city and do so at a very competitive price thanks to the fact that development is largely amortized.
Related Post