The Mercedes-Benz EQE and EQS will increase the autonomy of their 4MATIC versions
The Mercedes-Benz EQE and EQS will increase the autonomy of their 4MATIC versions
Mercedes-Benz is preparing to be a 100% electric manufacturer by the end of the decade. Among other things, the German company has announced that it will cut its current product range from 33 to 14 models, focusing on the most popular and profitable bodies (sedans, SUVs) to the detriment of niche options (family, coupes, convertibles).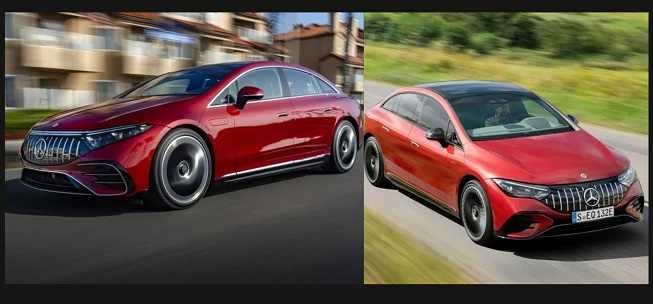 The star's firm is preparing a new family of electric platforms that will support its upcoming releases: the MMA for compact and medium-sized vehicles and the MB.EA for executive and representation models, the AMG.EA for sports cars and the VAN.EA. for vans. These next-generation architectures will see the light of day between 2024 and 2025.
In parallel, Mercedes-Benz continues to refine its current product offering to maintain its competitiveness in a market that is increasingly crowded with alternatives. Without going any further, the EQA and EQB recently received long-range versions (250+) with significant mechanical improvements compared to previous models (250).
The main difference lies in the use of a new motor with equivalent power (190 HP/140 kW) but more efficient, as well as a battery with 4 kWh more capacity (70.5 kWh). Thanks to this, the EQA and EQB 250+ announce a range of 528 and 504 km WLTP respectively compared to the 492 and 468 km WLTP of the 250 with the 60.5 kWh pack.
Mercedes-Benz will update the EQE and EQS
The brand will follow this path with the EQE and EQS, whose versions with all-wheel drive 4MATIC will receive a system to disconnect the front motor, thereby reducing consumption. This solution, already present in the recently launched EQE SUV, will increase its range by approximately 30 km.
The upgraded versions will hit the market in the second half of 2023. The changes will only affect units ordered this summer. In the case of the EQE, the current AMG 43 4MATIC and AMG 53 4MATIC+ announce 532 and 523 km WLTP. The 580 4MATIC and AMG 53 4MATIC+ reach 670 and 560 km WLTP in the EQS.
With the modifications described above, the models signed by AMG should approach 600 km WLTP, while the EQS 580 4MATIC could overcome the psychological barrier of 700 km WLTP. However, the most efficient and capable variants will continue to be rear-wheel drive: the EQE 300 and 350 (633 km WLTP) and the EQS 450+ (741 km WLTP).
Related Post