Volvo officially presents its new electric model Volvo EX30.
Volvo officially presents its new electric model Volvo EX30.
It is a small premium SUV, full of technology, which will be available for 36,000 euros.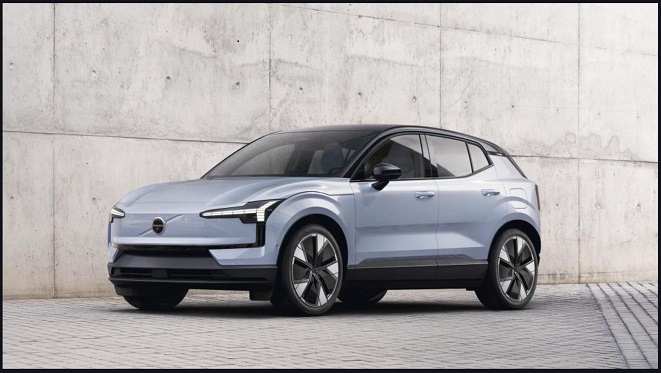 The Swedish brand continues its roadmap towards sustainability with the presentation of its fourth 100% electric model, for which registrations are already allowed via the web but which will be on sale in Europe and Spain in the coming months. With an elegant SUV format, but also with a certain air of a minivan, the Volvo EX30 measures just 4.23 meters long (less than the XC40), 1.83 wide, and 1.55 high.
Given its size and technology, its natural habitat will be the city, and also without restrictions thanks to the zero-emission mechanics that drive it, but without forgetting the exquisite treatment of the occupant's thanks to the equipment and its high level of completion. And all this at a cost equivalent to that of a thermal car because the starting price will be around 36,000 euros, although it can also be enjoyed by subscription.
Volvo CEO Jim Rowan describes and positions the new EX30 clearly: "It's a small but powerful car, offering everything you'd expect from a Volvo but in a smaller package. Like any Volvo, it is an exceptional product, safe and designed around people and their needs."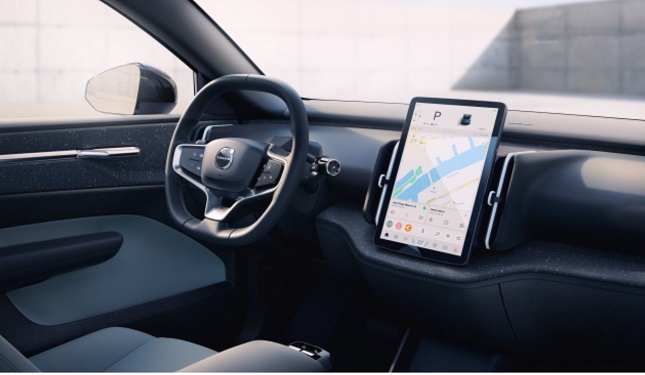 Of its aesthetics, its clean front end with the closed grill stands out, as the digital-style optics that interpret the traditional "hammer" of the brand, the large wheels, and the rear with vertical headlights divided into two sections.
With a 2.65-meter wheelbase, and even though it is a small car, Volvo has made a great effort so that the occupants enjoy generous space. The Scandinavian-inspired interior design is minimalist and plays with light and sound to create an immersive environment that provides a pleasant sense of calm.
It also has two trunks, one at the rear with 318 liters and another under the hood with 7 more liters that can be used to store, for example, charging cables.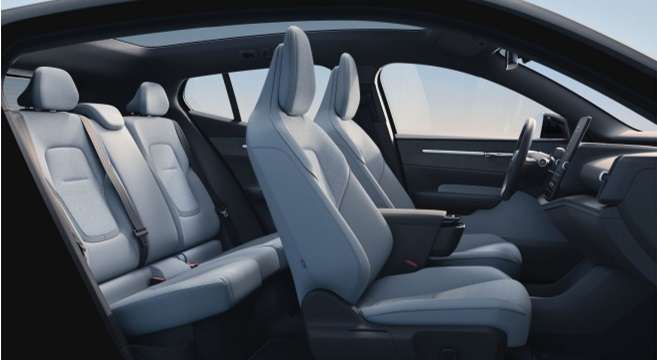 The drive system is made of a 200 kW motor, the equivalent of 272 horsepower, which is combined with a 51 kWh capacity lithium battery with autonomy 344 kilometers on a single charge. But with a more powerful (69 kWh) and elaborate nickel, manganese, and cobalt battery With the same mechanics, there is another version with a range of use that extends up to 480 km.
The most performance variant of the range is the Twin Motor Performance, which uses a propeller on each axis to provide the all-wheel drive unit and thus reach 315 kW (428 CV) of final power. With the 69 kWh capacity battery, autonomy is 460 km, but the performance section certainly stands out since it only takes 3.6 seconds to go from 0 to 100 km/h, becoming the electric model Volvo that accelerates faster.
The batteries admit between 134 and 153 kW of power for recharging, so the recovery from 10 to 80% of energy is less than 30 minutes.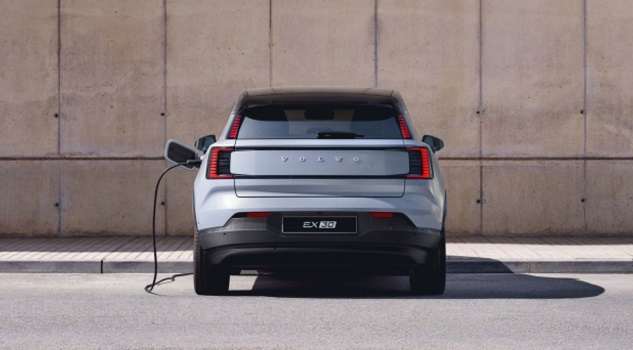 The technological framework is overwhelming, starting with a large central screen of the 12.3-inch multimedia system that brings together absolutely everything, including information from the instrument panel. The software manages other models of the brand and developed collaboration with Google, and it is compatible with Apple CarPlay and supports wireless updates.
Related Post