The new Peugeot 508 will be an advanced electric saloon rival to the Tesla Model 3 and Volkswagen ID.7
The new Peugeot 508 will be an advanced electric saloon rival to the Tesla Model 3 and Volkswagen ID.7
The third generation of the Peugeot 508 will be completely reinvented to become the flagship of the French firm. With the new 408 meetings the demand of those looking for a mid-size saloon, the 508 will be able to grow and position itself one step above the current model, which went on sale in 2018.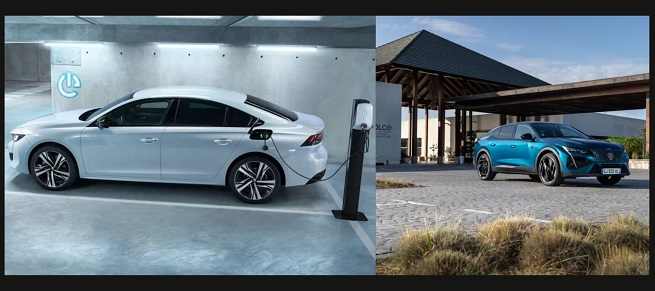 Linda Jackson, CEO of Peugeot, recently confirmed that the company has no intention of eliminating any of its current proposals, so it will continue the 508 despite the drop in sales of the D-sedan sedans. "We have some great models, and we want to maintain a range of the same size. So it's a matter of updating each of our models as we go along."
The renewed Peugeot 508 will be exclusively electric. Initially, it will be the only car of the brand to use the STLA Large platform since the 3008 and 5008 will use the STLA Medium. That will allow you to enjoy features reserved for the next high-end Stellantis models (Alfa Romeo Giulia, Dodge Charger Daytona, Maserati Quattroporte Folgore).
Among other things, the STLA Large platform will integrate advances such as a by-wire steering system, advanced safety assistants (including the STLA AutoDrive autonomous driving platform), more powerful and efficient engines, batteries with higher energy density, 15 minutes, and potentially wireless.
The Peugeot 508 will be a high-end electric
Inspired by the design of the Inception Concept prototype, the 508 will remain a sporty fastback. It is not clear if it will maintain its practical family bodywork, but since this format is still quite popular in the European market.
It is possible that, like the next Opel Insignia, it adopts some crossover traits (plastic protections, higher ground clearance). However, Jérôme Micheron, the product manager does not seem to be very interested in exploring this idea. "There is life beyond SUVs." On the other hand, a "lifted" 508 would overlap the 408.
Rivals for the 508 will include the Hyundai IONIQ 6, Tesla Model 3, and Volkswagen ID.7. Since the STLA Large platform will be able to offer ranges of up to 800 km WLTP, it will become one of the best contenders in the category, combining a long range with short charging times thanks to its 800-volt system. Of course, the dynamic section will not be neglected. and it will have rear-wheel drive and all-wheel drive versions.
Related Post