Volkswagen will lower the price of the ID.3 in response to the war started by Tesla
Volkswagen will lower the price of the ID.3 in response to the war started by Tesla
According to the German press, Volkswagen plans to reduce prices for the ID.3 in response to the recent price adjustment carried out by Tesla and other electric car manufacturers. With this movement, the company would seek to increase the attractiveness of its compact zero emissions, which has just received its mid-life restyling.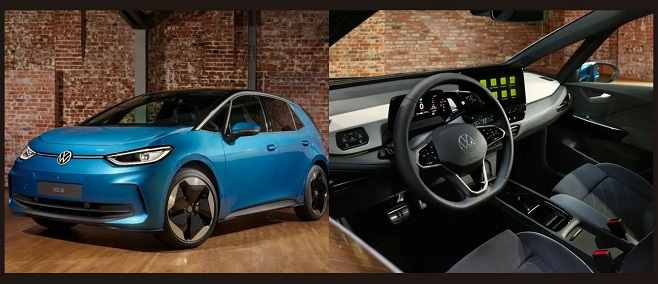 Everything indicates that the objective is to leave its 58 kWh access version below 40,000 euros before aid (currently, part of 43,995 euros in Germany and 45,010 euros in Spain). It is possible that the new rates will be revealed in a few weeks when the online configurator is updated to include a facelift.
Despite the fact that Oliver Blume, CEO of the Volkswagen Group, has spoken out against the price war started by Tesla, the competition is tightening, and the German giant will not be able to sit idly by. This move could increase the pressure on other rivals such as Renault, whose Megane E-TECH is in direct competition with the ID.3.
And it is that, to this day, a Tesla Model 3 barely costs 45,970 euros; that is to say, 960 euros more than a Volkswagen ID.3 Entry. The North American sedan not only belongs to a higher category (segment D) but also offers more range (491 km WLTP instead of 426 km WLTP) and superior performance.
Volkswagen will enter the price war started by Tesla
The renewed Volkswagen ID.3, whose presentation we attended a few weeks ago, has a slightly revamped exterior design and a cabin with much more careful finishes than the previous version. The front panel of the dashboard is now made of padded plastic, and the door panels have been redesigned to improve perceived quality.
The infotainment system now includes a 12-inch screen as standard and updated software. Another novelty is the Functions on Demand (some equipment such as the browser or the two-zone climate control can be activated after the purchase of the vehicle, following a monthly or annual subscription model).
Travel Assist with swarm intelligence, traffic data, and semi-automatic lane changes, Park Assist Plus with memory function, and the intelligent electric route planner are also new. Plus, it charges faster than before: the 58 kWh (426 km WLTP) ID.3 hits 120 kW (5-80% in 35 minutes), while the 77 kWh (546 km WLTP) 170 kW (5 -80% in 30 minutes). Nor can we forget about the Plug & Charge function and bidirectional charging.
Related Post