The Chinese luxury 7-seater electric minivan-MIFA 9
The Chinese luxury 7-seater electric minivan-MIFA 9 comfort of the Mercedes EQV
Maxus continues to broaden its commercial offering by entering the market for big electric minivans. 7-seater electric minivan MIFA 9 will be available in Spain soon.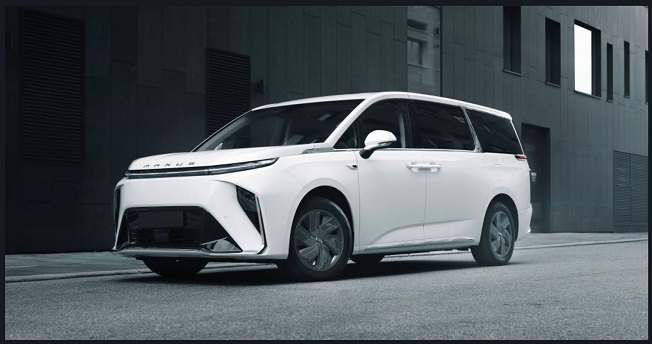 Maxus quietly expands its product offering in Europe, practically without drawing attention to itself. The firm, like MG, is part of the SAIC Group. It is, however, landing in Spain, and the Old Continent is far more peaceful than Morris Garage. The 7-seater electric minivan MIFA 9 is the company's third model to arrive in our nation and the second in minivan shape.
Maxus will always be able to say that it is the first manufacturer to offer an electric pick-up in Europe, the Maxus T90. It must be recognized as the Maxus Euniq 5 is far from the usual quality standards in the European MPV segment, but the MIFA 9 arrives to put things in order. Its greatest rival is the Mercedes EQV, the king of large minivans with electric propulsion. The Maxus proposal may not be so glamorous, but it no doubt belongs to China, they have managed to recover the ground by offering a very versatile and well-finished vehicle.
Unlike Mercedes, Maxus has opted for a single body that is not discreet in size. The 7-seater electric minivan
MIFA 9 reaches 5.27 meters in length, 2 meters in width, and 1.84 meters in height. To these dimensions, we must add a huge wheelbase of 3.2 meters and a cabin capable of accommodating up to 7 passengers.
The business-type central seats stand out among the 3 rows of seats (2+2+3). It has every conceivable luxury and plenty of space in every direction. Thanks to practical rails installed on the floor, you can play with the interior space according to your needs.
The range of equipment is structured in two finishes:
Luxury
Premium
It offers such interesting elements as Full LED headlights, keyless access, and start, digital instrumentation, a multimedia system with a central screen, connectivity for mobile devices, a panoramic roof, 19-inch wheels, electric and heated seats, and much more, including outstanding team security and assistants with a level 2 autonomous driving. All this is topped off with an apparent good sense of perceived quality, thanks to leather upholstery with open seams.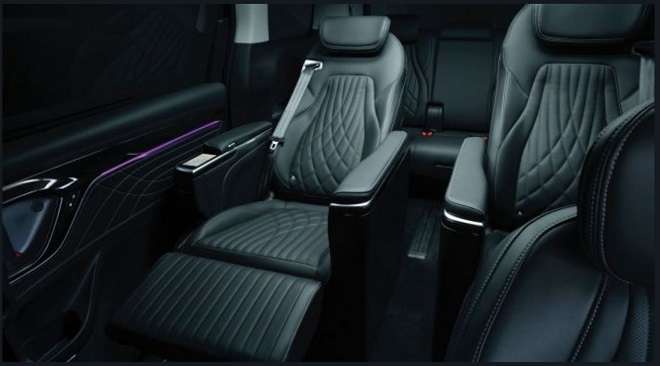 Regarding the mechanics, despite its size, the MIFA 9 announces a scale weight of 2,410 kilograms. The Chinese use a single-front electric motor with 183 kW (245 hp) of power and 350 Nm of torque to move such a mass. Between the axles, he installs a lithium-ion battery with a capacity of 90 kWh.
Officially, the autonomy approved for Europe under the WLTP cycle is 435 kilometers, although Maxus indicates up to 580 kilometers in the urban cycle. For recharging, they opt for high-power systems. It can go from 30% to 80% charge in 30 minutes on a DC charger.
There is no official date of arrival in the market at the time, Although in other countries, it has already announced its sale price, and it will not be a cheap and affordable minivan.
The SAIC Group wants to sell a premium model and advertise in Germany at a basic rate of 68,990 euros.
The battery will maintain at least 75% of its capacity for the first 8 years or 200,000 kilometers by Maxus to reassure future owners.
Related Post