70% of the cars that Mazda sells in Europe from 2030 will be electric
70% of the cars that Mazda sells in Europe from 2030 will be electric
Mazda, like other Japanese brands such as Toyota, until recently was reluctant to bet decisively on battery electric cars. At the time, the Hiroshima firm came to predict that, by the year 2030, this type of vehicle would barely account for 25% of its global sales. However, the rapid evolution of markets such as China, Europe, and North America has forced it to radically change its strategy.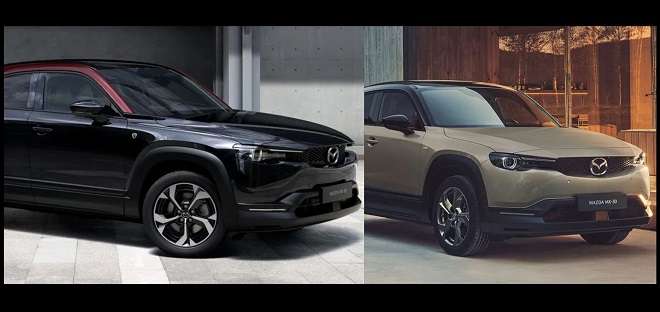 At the end of last year, the company announced an ambitious investment plan of 10,300 million euros to electrify its range. The new corporate strategy contemplates that electric cars represent up to 40% of its total volume by the end of the decade, a figure that could reach 70% in regions such as Europe.
More about this source text is required for additional translation information.
Mazda will not bet on a direct sales model
Everything points to the fact that the MX-30 platform could be used in other electric cars in the future. Recall that the compact crossover combines a 145 hp (107 kW) and 271 Nm motor with 35.5 kWh capacity batteries, which give it a range of 200 km WLTP. As for the load, it reaches a peak of 50 kW in direct current (20-80% in 26 minutes).
"The multi-energy platform used in the MX-30 could be used in other EVs, but we haven't announced any details yet. We have confirmed that by the end of 2025, we will have launched a new model supported by the Skyactiv EV Scalable Architecture, which we developed with various partners. They are helping with things like inverters and batteries."
The manager has also confirmed that Mazda will not bet on a direct sales model in Europe. "Not right now. And while I'm not saying it's never going to happen, if you look at Mazda's current business model, it works. Our relationship with our network of distributors is very solid. We are loyal to our dealers."
Related Post