7 Upcoming 2024 Electric Cars That Are Worth Waiting For
7 Upcoming 2024 Electric Cars That Are Worth Waiting For
A wide range of electric vehicles will be available in 2024 to suit every taste and, more significantly, every budget.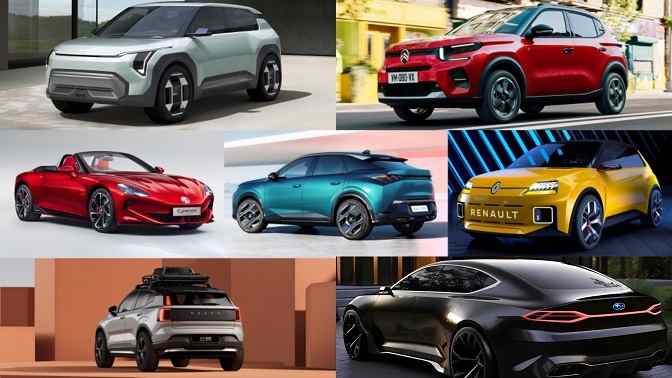 The automobile industry will see a lot of new advances in 2024, with electric mobility playing a significant part. The range of electric vehicles scheduled to enter the market in 2024 includes affordable urban variants and the anticipated abundance of SUVs. Here, we've gathered a selection of the most intriguing electric vehicles across various markets, budgets, and design categories. This is but a small sample; there will be many more.
Many buyers are happy to learn that three new electric vehicles will be available at a fair price next year, including the newly unveiled Citroën Ñ-C3, the Kia EV3, and the new Renault 5. Two city-focused versions have some degree of liberty to move about their environment.
With the release of the next generation of the model, the Peugeot 3008, one of our nation's best-selling SUVs, will debut its electric vehicle. Not everyone can afford it, but we will also witness the introduction of a new electric family automobile, a less common market category.
We have concluded the list with the most enthusiastic model—an electric two-seater with more than 300 horsepower in rear-wheel drive and more than 500 horsepower in all-wheel drive.
2024 Citroën ë-C3
One of the most eagerly awaited electric vehicles for 2019 is the Citroën Ñ-C3. It will cost (23,800 euros) with a Starting Price of $24,500 before subsidies for its access version (ë-C3) and have a 320-kilometre (WLTP) range when it arrives at dealerships in the second quarter of 2024.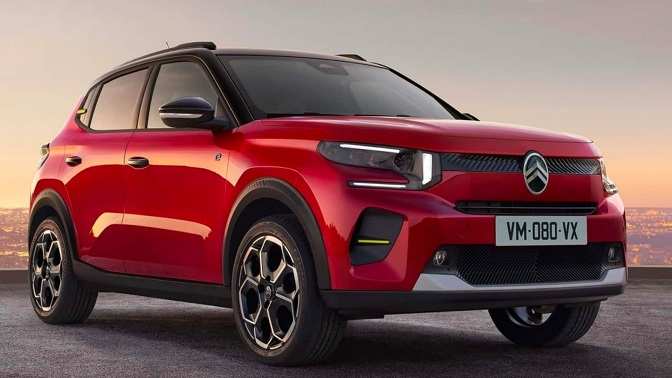 The French variant, the ë-C3, directly targets the Romanian model Dacia Spring while being somewhat more costly. It has a larger trunk, more power, and about 50% more authorised autonomy. Its design is also more successful, and it comes with superior equipment.
The Citroën Ñ-C3 Max, the highest loaded model, is priced in Spain at 28,300 euros. Reservations may now be made on their website. The brand will contact the first consumers at the start of the year to confirm the order.
2024 Renault 5
When the new electric Renault 5 eventually enters the market in the summer of 2024, its pricing will be closer to $28000 (27,000 euros), despite its initial announcement of a price of about 20,000 euros. It is still among the more intriguing choices in terms of style, functionality, and cost.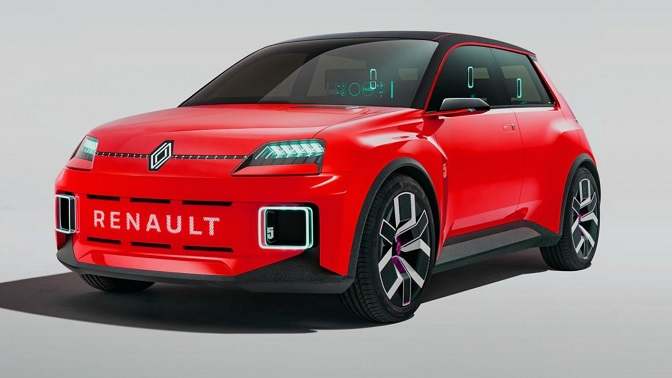 Its length is under 4 metres, and its wide wheelbase allows room for the battery. Its design is evocative of the first Renault 5, which was introduced in the 1980s. With a 136 horsepower engine and 400 kilometres of autonomy, it will be built on the CMF-B EV platform. A sporty variant based on the Alpine A290 β will also be available.
2024 Volvo EX30 Cross Country
Undoubtedly, one of the most intriguing electric vehicles of 2023 is the EX30. Excellent cover letter features include:
It's a beautiful style.
All the safety features of Volvo technology.
An affordable price starting at $34,950 (36,770 euros).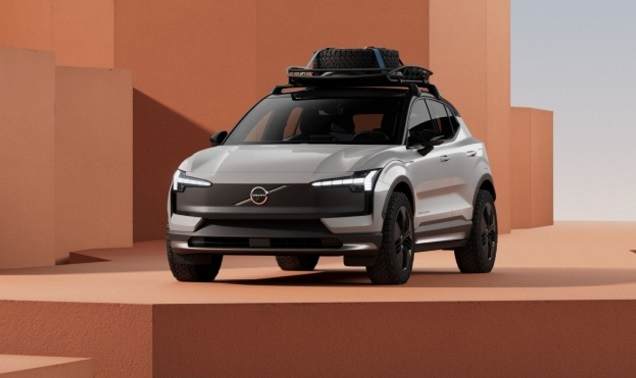 The EX30 will also be offered in a cross-country version for the most daring buyers starting in 2024. This version will have more ground clearance, black plastic mouldings and protectors, and even all-terrain tyres (optional) with 18-inch rims for improved performance on the field.
The engines with which this national version of the EX30 will be available currently need to be discovered. Three alternative mechanics with ranges ranging from 344 to 480 kilometres (WLTP) and powers up to 428 horsepower are available for the EX30 in its base configuration.
2024 Kia EV3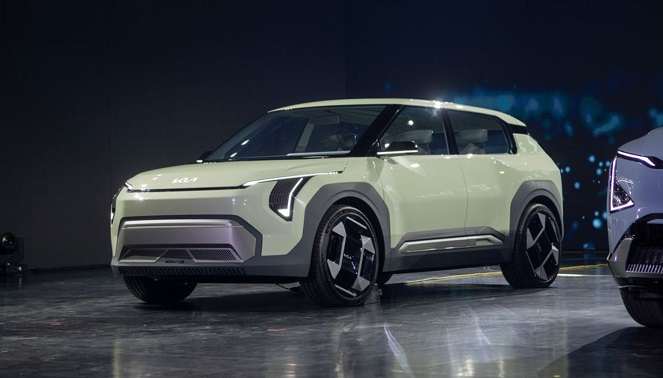 It is about the size of a Niro but with a more practical placement and a more contemporary style that it shared with its larger sibling, the powerful Kia EV9. A brief overview of the Kia EV3, a small electric SUV that will be on sale in 2024 and come in 500 km of autonomy versions.
It is constructed on the E-GMP platform of the Korean company, although it will not employ the 800-volt design in this instance. The range specifications, the number of engines, and the price—expected to begin at about $35,000 (32,000 euros)—have not yet been disclosed.
2024 Peugeot e-3008
In February 2024, the Peugeot e-3008 will go on sale in Spain. It will be the first electric version of the famous 3008, built on the new STLA Medium platform.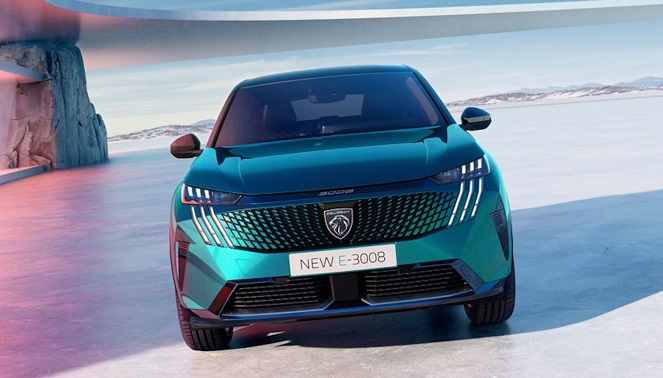 Its length will increase by 10 centimetres, but it will remain a tiny SUV. The dimensions of the new e-3008 are 1.89 metres wide, 1.64 metres high, and 4.54 metres long. There are 520 litres of space in the trunk.
Two variants will be available at first: one with 210 HP (157 kW) of power, a 73 kWh battery, and an authorised autonomy of 525 km. And another with 320 HP (240 kW) power, two electric motors, and all-wheel drive.
A 98 kWh battery will allow the Peugeot e-3008 Long Range, a later model with greater autonomy, to attain 700 km of autonomy. This model has a power output of 230 HP.
2024 BMW i5 Touring
While battery-powered family vehicles are becoming scarce, electric SUVs are readily available. Following the release of the BMW i5 Sedan, the i5 Touring, a model with a family body, will be available the following year.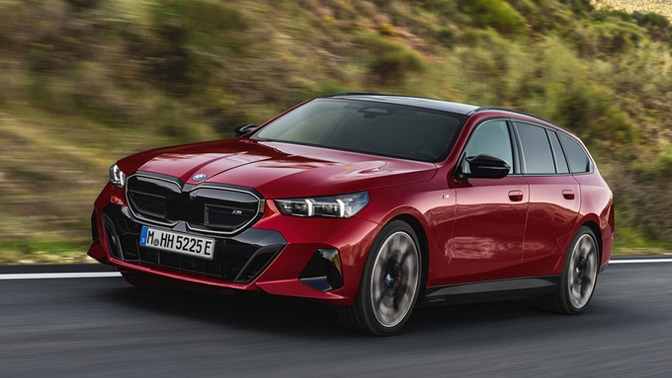 BMW has only released the prior photograph thus far, not any new ones showing the car in all its beauty. Additionally, we need to be made aware of its precise range. There are presently two variants of the i5 sedan: the i5 eDrive40, which has 340 horsepower and 579 kilometres of autonomy, and the i5 M60 xDrive, which has 601 horsepower and 515 kilometres of autonomy.
2024 MG Cyberster
It is worth waiting for the most enthusiastic electric automobile of the upcoming year. The only two-seater electric convertible on the market, the MG Cyberster is set to debut in Spain in the summer of 2024, marking the brand's centennial.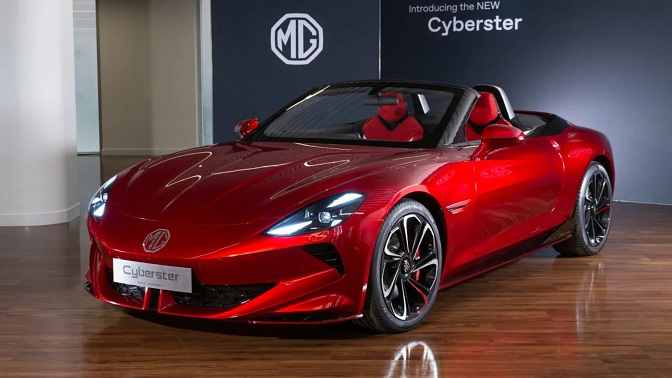 The Cyberster is substantially more significant (and heavier) than the Japanese model while being frequently likened to the Mazda MX-5 due to its idea. Its dimensions are 4.53 metres long by 1.91 metres wide by 1.33 metres high. Compared to an MX-5, it is longer by almost half a metre. Another perk for you will be doors with scissor-style openings.
Two engines will be available: an all-wheel drive model with two electric motors and a maximum output of 544 HP (400 kW) and a rear-wheel drive version with 314 HP (231 kW).
Related Post