Tesla Gigafactory in Mexico, where its cheapest electric car will be manufactured.
Elon Musk's company has been on standby for months to construct its Mexican Gigafactory. But why is it? Tesla's leadership has given pertinent explanations.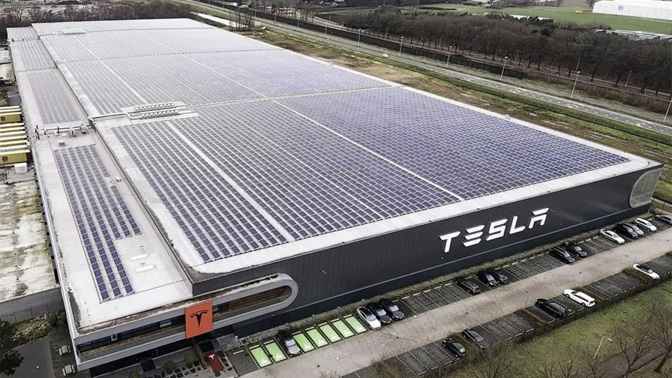 Last March, Tesla confirmed the construction of its new Gigafactory on land in Nuevo León, Mexico. That happened during the celebration of Investor Day 2023 last March. Just a few days later, earthworks began, as well as the deployment of construction machinery. However, the work has been stopped for weeks, and many have already wondered, in the face of the company's silence, if the construction project is continuing or, definitively, has been nipped in the bud.
The financial results presentation for the third quarter of 2023 occurred in the last few hours. At this event, both the CEO and other executives present had time to talk about the many fronts that Tesla has open today: completion of the Tesla Cybertruck, the development of the Model 2, and the Gigafactory above in Mexico, were some points that were discussed.
Read Also– New rare mineral in China that can revolutionize electric car batteries forever.
Read Also– 2025 Honda Odyssey: Redesign, price and Release Date
Tesla has stopped the Mexican project.
During the March as mentioned above event, Elon Musk confirmed that he hoped to have the Mexico Gigafactory completed and operational in record time, to exceed the times declared at the time for the Shanghai one. However, this remains to be seen.
Once the third quarter results were presented, Tesla leadership was asked about the progress or status of these facilities today. Those responsible then pointed out: "For Mexico, we are working on the infrastructure and design of the factory in parallel with the product we will produce there. This is all I can share about it."
Later, Elon Musk intervened, who assured that "we are putting on the brakes due to concerns about the global economy. In Mexico, we are laying the groundwork to start construction and do all the long-term elements, but we want to know what the global economy is like before we get to work. "I am concerned about the high-interest rate environment we find ourselves in."
After repeatedly referring to the impact of high interest rates on Tesla, he continued talking about the state of the Mexican Gigafactory. "We are progressing, but I can't give a timetable." Another Tesla official joined in, ensuring that the brand still has room for growth in its Gigafactory in Austin, Texas, in case the Mexico project needs to catch up.
During the meeting, in any case, the managers accentuated their interest in constructing this factory due to the great project that will be carried out there: the production of Tesla's most affordable and popular electric car, the so-called Model 2. Musk gave the first clues of this, although an official date of arrival on the market still needs to be discovered.
Related Post