This Spanish battery for the home has 10 kWh and costs only 2,720 euros with shipping costs
This Spanish battery for the home has 10 kWh and costs only 2,720 euros with shipping costs
Backup batteries have become in recent years, a perfect tool to get the most out of solar installations but also be used without solar energy at home. Sales have skyrocketed in the heat of increasingly economical technology. Now our friends at Renovables del Sur have launched a new model that has an unbeatable price.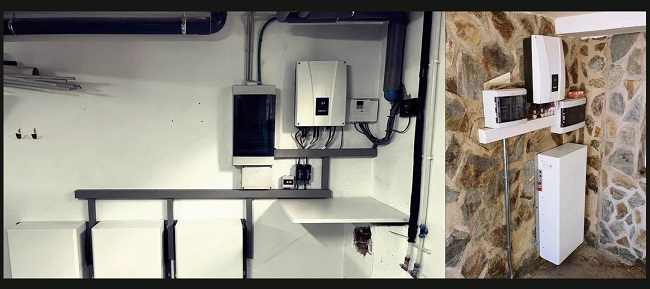 One of the keys to this product is that it uses NMC lithium cells from the automotive industry. They are not recycled or reused batteries. We are talking about new modules that have never been used and discarded for automotive use due to industry demands but are in perfect condition for use in storage systems. Something that tremendously reduces the environmental footprint of its production since otherwise, they would end up being recycled.
In this aspect, Renovables del Sur they have explained to us how it works. And it is that on occasion we have said that these are cells reused when they end their useful life. In this case, they come from top-level European manufacturers when assembling a battery, if any of the modules do not meet the quality standards of the brand, the complete pack is discarded, leaving a high percentage of batteries in perfect condition with no apparent utility. These modules are the ones that will be used later to shape these batteries for the home.
Another of the advantages of these NMC batteries with respect to the most common LiFePo4 in the home storage industry is their high power and energy density come from such a demanding industry, only the best cells are used in it, requiring less space to store more energy.
Let's remember that the most common LiFePo4 only deliver 20-30 A of continuous intensity, so it is necessary to put several units in parallel so that they can deliver 5 to 10 kW as usual powers compared to the 125 A of the EasyBattery, which are capable of to feed up to 12 kW with a single unit in the EBHV version.
And with an estimated life of more than 4,000 charge and discharge cycles, an intelligent active management system, and monitoring (BMS) this battery will be able to last more than 10 years in our service before starting to suffer significant capacity loss. They have a 3-year warranty that can be extended to 5 years directly with Renovables del Sur.
EASY BATTERY 10 kWh: technical characteristics
With a design that reminds us of the Tesla Powerwall, this model stands out for its excellent quality/price ratio. In this case, it is a device with a useful capacity of 10 kWh and which has two possible voltages, EB348 of 48V/231Ah with an output power of 5 kW and an EBHV that reaches 87V/115.65 Ah with a power of 11 kW.
In this case, unlike LFP batteries, there is no difference between nominal and maximum power, since they can work at full power continuously.
At the heart of the battery, we find the intelligent active battery management and monitoring module (BMS) that protects the pack against overloads that affect the useful battery life and against over-discharges, preventing it from working below its minimum voltage values.
The BMS also protects it against short circuits. All through automatic protection to prevent damage to the battery. It is also prepared to prevent overcurrent, which is when the current exceeds the battery's tolerance and overtemperature, always keeping the battery within its most suitable temperature range.
A battery equipped with Bluetooth connectivity to control the parameters from the mobile and even control the charge and discharge switch, and is only compatible with inverters that can configure the working voltages (operating range 40V to 50V).
Best of all, it is a product made in Spain, which has a competitive price of 2,720 euros and includes shipping costs in the Peninsula.
Can I install a battery if I don't have solar panels?
If you are one of those who live in an apartment, a house, or have a company, and you do not have solar panels, you can of course install a battery. In this way, the operation will be to take advantage of the most economical hours of the day to use that energy when electricity is more expensive.
For example: Let's imagine that we have Iberdrola's electric car rate, which of course it is not necessary to have an electric car. That means that between 00:00 and 07:00 in the morning, we will be able to charge the battery at a price of only 3 cents per kWh.
The battery will be in charge of covering the consumption of the house starting at seven in the morning, and it will hardly be necessary to use the network. Something that, of course, will depend on our level of electricity consumption and storage capacity, and where we can also add variables of installing several units to expand storage capacity.
EASY BATTERY 10 kWh: technical characteristics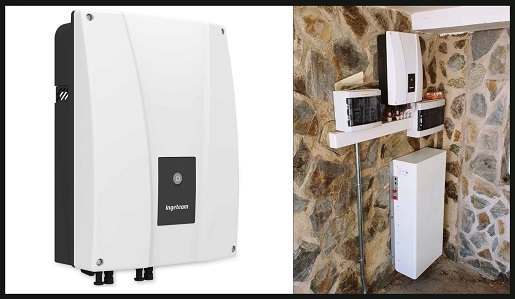 As for prices, the 10 kWh battery costs 2,272 euros in both its 48V and high-voltage versions. Prices with shipping costs included in the Peninsula, and where if we do not have, we will have to add the cost of the investor.
In this case, the company gives us a solution with everything necessary to make the transition to self-consumption, For example, for the 10 kWh and 48V model we can opt for a 5 kW Voltronic MPPT inverter, which has a modest price of 850 euros.
The 10 kWh and 87V versions can be associated with a 6 kW Ingeteam inverter. One of the most prestigious brands on the market that also adds as standard the possibility of configuring battery charging times to ensure that is always charged at night.
In this case, the separate price would be 2,720 euros for the battery plus 2,280 euros for the inverter, for a total of 5,000 euros. But we can achieve a saving of 270 euros leaving the final figure of EBHV battery + Ingeteam inverter at 4,730 euros put at home in case of buying it together.
The result will be that a house with a 10 kWh battery, with an average consumption of about 500 kWh per month, which can make the most of night charging, means that with an electricity rate of about 20 cents per kWh on average, it could go from paying 100 euros a month for electricity consumption to barely 50 or 60 euros with a rate with hourly discrimination, such as the Champion of Energy Rate, or even less if you opt for the Iberdrola electric car rate, where the cost monthly will drop to just 15 or 20 euros.
What if I also want solar panels? Well, in this case, there are also custom kits with everything you need to leap solar with batteries, such as the one made up of 8 solar panels, 3.6 kW, a 5 kW inverter, and a 10 kWh battery, all with a price of 4,790 euros. The cost includes postage in the Peninsula, and to which of course we will have to add what is necessary for its installation.
Related Post