Aston Martin will announce its first electric car this summer
Aston Martin will announce its first electric car this summer
President of Aston Martin (Lawrence Stroll) has announced this summer the brand will present its future model line, which will include a 100% electric vehicle. This summer we will see the cars that will take us through our combustion history hybrid history and electrification plans.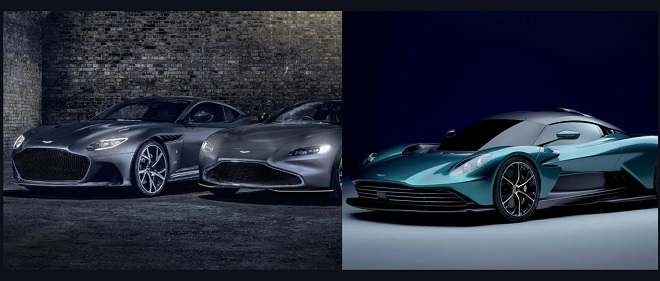 The event shows the updated versions of the Vantage, DB11, and DBS, its three front-engined grand tourers, as well as a prototype of the future Vanquish a mid-engined supercar that will sit immediately below the well-known Valhalla and Valkyrie.
Aston Martin is expected to launch its first two electric cars, a sports car, and an SUV, in 2025. It was confirmed that the Vantage, DB11, and DBS are replaced by zero-emission proposals since the DB11 is the old of the three, it is most likely the first to be replaced by an electric one. The SUV for its part could correspond to the next generation of the DBX.
Despite its recent financial woes, Aston Martin posted an operating profit in the last three months of $7.9 million, which tells us that its financial health is restored or at least very much recovered. That will allow it to boost its electrification program, which slowed down after the cancellation of the Rapide E and the failed relaunch of the Lagonda brand.
Aston Martin will launch its first electric models in 2025
Rumors indicate that Aston Martin may be interested in collaborating with various partners in the development of its electric range, including Lucid and Mercedes-Benz. Aston Martin's main shareholder is the Saudi Arabian Public Investment Fund, which controls 16.7% of the manufacturer. The PIF is also the largest shareholder in Lucid, so Aston Martin could take advantage of the advanced technology used in the Air saloon for its future launches.
However, we cannot lose sight of the fact that Geely recently took over 7.6% of Aston Martin. Given that the Chinese group also owns 9.7% of Mercedes-Benz, it is highly likely that both companies will join forces to increase their influence in the British firm, which already uses powertrains from the star firm in some of its vehicles. 
Related Post