Meet the electric SUV as powerful as the Ford Mustang Mach-E
Meet the electric SUV as powerful as the Ford Mustang Mach-E
It was designed in California but manufactured in Graz, Austria. That is the Fisker Ocean, the last car designed by Henrik Fisker and 100% electric. One of the attractions of this SUV is that it offers practically the same as its rivals but for much less. The access version (Fisker Ocean Sport) is available at $44,703.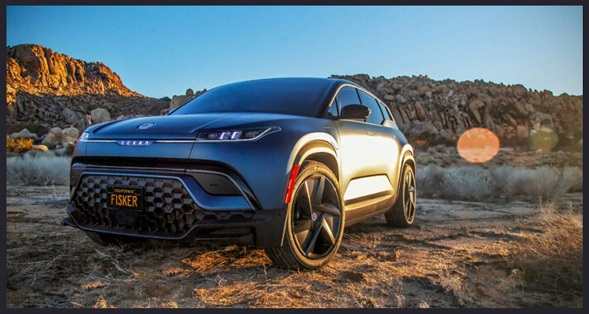 It is quite a rare bird in the country because only one Fisker Ocean has been registered, although it has been on sale for a year. It has been in pre-sale for a year because production started in November, and Fisker fills orders in the order as they are placed. It can be reserved for less than $267, and more than 65,000 orders have already accumulated worldwide.
Comparisons are hateful, but they have to be made. The Fisker Ocean Sport, with 279 horsepower to the front wheels, is a direct rival to the 269 horsepower rear-wheel drive Ford Mustang Mach-E. The SUV pony has a promotional price of $56,679, a difference of more than $11,748 without adjusting equipment. Both cars opt for the Moves III Plan, so they can lower another $7,475.
The autonomy is the same as Fisker announced 440 km (preliminary figure, not approved), like the one advertised by Ford. They almost have the same acceleration time, 6.9 seconds from 0 to 96 km/h, and at the same time, the Mustang Mach-E also reaches 100 km/h. As for the warranty, it is superior to that of Ford since it is six years or 100,000 km in general and 10 years or 160,000 km for powertrain and batteries (they should have more than 75% capacity then).
The top-of-the-range version, Fisker Ocean Extreme, does not have a defined price in the world, although it would be a rival to the Ford Mustang Mach-E GT. With all-wheel drive, two motors, and 558PS, it accelerates to 100km/h in 3.9 seconds, slightly faster than the 487PS pony SUV. The range is also better for the Fisker, 630 km versus 490 km. Where we can compare prices in the US, the Fisker Ocean Extreme costs $68,999 compared to $63,995 for the Ford Mustang Mach-E GT.
Interior and Exterior
The entire Fisker Ocean range comes standard -at least- 20″ wheels, LED lights, electric tailgate, digital interior mirror, power steering with height and depth adjustment, Internet connectivity (OTA), help system Fisker Intelligent Pilot, 17.1″ central screen, eight-speaker Harman Kardon sound system, panoramic sunroof, cruise control, air conditioning with HEPA filters, CCS ultra-fast charging, etc.
The capacity of the batteries has not been revealed, and we only know that they are of CATL origin and that are of LFP chemistry on the Fisker Ocean Sport and NMC on the Fisker Ocean Extreme. According to the manufacturer, it is the most sustainable SUV in the world due to its manufacturing and the use of recycled or low-impact environmental materials. It just needs to sell well, and Fisker Inc. is very optimistic about it.
Related Post