The Real Reason Toyota Won't rethinks about EV Strategy
The Real Reason Toyota Won't rethinks about EV Strategy
Toyota named Koji Sato as its new president fixing the Lexus president to become the new CEO.
Thanks to advances in technology policy and consumer demand EVS are becoming more popular and affordable worldwide.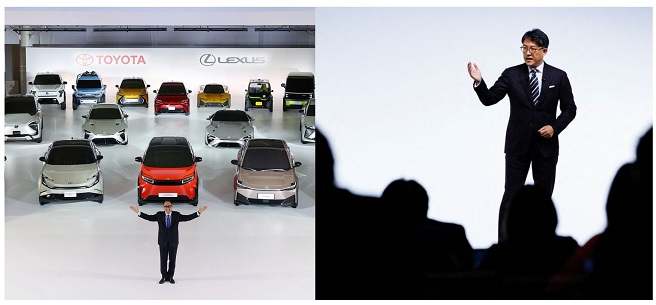 Tesla paved the way, and now we have Legacy automakers like Ford Volkswagen, and Hyundai throwing billions of dollars to join the EV race (rethinks about EV Strategy).
But as you may know, Toyota has been one of the most reluctant automakers to embrace electric vehicles, the Japanese car giant known for its hybrid cars like the Prius has been slow to follow suit and declare EVS.
The answer to our climate problems refers instead to focusing on other propulsion methods like hydrogen ice and hybrid, but why is that what is Toyota's strategy, and is the world's largest car maker making a smart move or a big mistake?
We explain why Toyota will never Embrace EVS before we go into the details, It's important to know why this is such a big deal. Toyota is the largest manufacturer in the world with an 11.5 share in total Vehicles sold in 2022.
Globally selling
They sold 10 million Vehicles globally for context, Volkswagen was in second place selling 8.2 million, and Hyundai was in third with 6.8 million in global sales; Volkswagen had 330000 EVS, Hyundai 221 000 EVs, and Toyota was not even 20000.
The largest car maker in the world has only ever released one pure EV, yes that's right, the Toyota bz4x, and the results were well shocking in June 2022.
Since the wheel hub bolts on the bz4x electric crossover SUV might come away during a rapid turn or severe braking, Toyota issued a global recall for the vehicle.
Toyota withdrew the bz4x from sale recalled those already in circulation, and set to finding a solution chief engineer Daisuke Edo explained that the combination of heat buildup and the extra weight from the battery caused the wheel nuts to snap.
High quality dependable
He said the situation was pretty rare, but losing Wheels is nevertheless serious Toyota resolved the situation and resumed sales but it was a PR disaster and a huge setback for them, not the kind of thing you expect from the largest car maker in the world where the reputation earned over 80 years for building high quality dependable and low maintenance cars.
Satisfy customers with hybrids and hydrogen fuel cell vehicles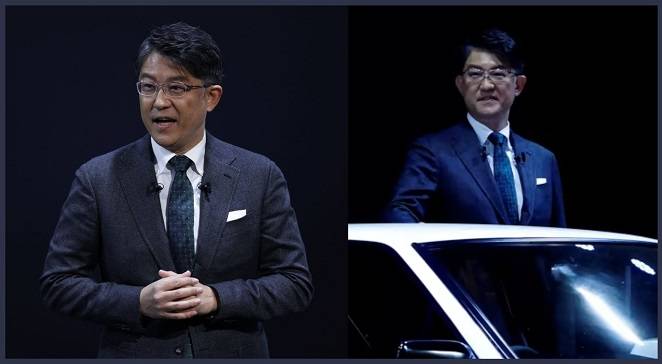 The company's former CEO (Akio Toyota) was famously critical of EVS, saying they were overhyped and not environmentally friendly at the press conference with dealers gathered in Las Vegas.
He asserted that the development of battery electric cars just takes longer than the media would have us think.
Akio Toyota went on to explain according to the company's strategy and statement, the company's goal is to satisfy as many customers as possible with several powertrains. These powertrains include hybrids like the Prius, hydrogen fuel cell vehicles, and conventional internal combustion engine-based gasoline-powered models.
We want to leave all people with a choice, and rather than wear or what we'll focus on, we will wait a little longer until we understand where the market is going.
Toyota said, "He's right EVs and countries across Africa, southern Asia, and South America are too expensive with severely underdeveloped charging infrastructure and have low customer appeal or awareness".
But when you look at Toyota's Global sales numbers, you start to ask questions about their top five markets the U.S., China, Japan Canada, and Australia.
Related Post
Change Future Strategy For Rivals
Accounting for almost 6.5 million Global sales are countries with high EV adoption rates and government transition incentives less developed markets like Indonesia, Brazil, Thailand, India, and the Gulf States.
Their next largest markets only make up 1 million sales combined, so when Toyota announced that Toyota would step down as CEO.
Analysts and investors hoped this would signal a change in Toyota's attitude toward EVs and that the company would finally catch up with Rivals like Tesla, Volkswagen, and Hyundai.
That's where things got interesting, and the real reason became blindingly obvious Toyota doesn't plan over 5 or 10 years and changes its CEO based on Market Opinion.
These guys are the world's largest car makers, and they plan over 2050 and 100 Year periods.
Mr. Toyota is not leaving Toyota and moving up the ranks from CEO to Chairman, where he still oversees strategy, the CEO he hands-picked to take over, of course, shares his views, and that should be no shock to anybody as every car maker in the world rushes as fast as they can into pure electrification.
Toyota will not as every car maker in the world battles to secure a supply of Rare Minerals like lithium Cobalt and manganese Toyota will not as Legacy automakers rush to take a loss on every EV sale.
Divided opinions for EV
Make Toyota will continue to make a profit the reason Toyota knows that in a world where there are humans, there will be divided opinions, some people love the idea of owning an EV, and some people won't buy an EV until every gas-powered car on the planet Earth has been confiscated or crushed as an experiment lets everyone comment either love or hate to gauge our sentiment.
Toyota knows there's still a huge number of the population that does not believe EVS is the answer, and they'll be selling vehicles to those folks for the foreseeable future according to a report by Bloomberg nef EVS are expected to reach 50 percent of global passenger car sales by 2035 and 70 by 2040.
However, this does not mean that ice Vehicles will disappear from the roads completely, there is a 20-year life cycle for a car, which means new gas-powered cars sold in 2040 will be at the end of their life cycle by 2060.
Ice Vehicles
Some countries and regions have announced plans or targets to ban or phase out the sales of new ice Vehicles by a certain date which could accelerate the transition to EVS.
For example, the European Union has proposed to end the sales of new ice cars and vans by 2035, while Canada has set a similar goal for 2035.
Australia has been urged by a think tank to follow suit and phase out ice Vehicles by 2035 to reach net zero emissions by 2050. South Korea has also announced its intention to phase out ice Vehicles by 2035.
However, not all countries have committed to such ambitious targets. The U.S. has not set a federal mandate to phase out ice Vehicles.
Although some states such as California have announced their own plans to do, so China (the world's largest car market) has not announced a specific date for phasing out ice Vehicles either. Although, it has set a goal for EVS to account for 40 percent of new car sales by 2030.
Believe hydrogen vehicle is better option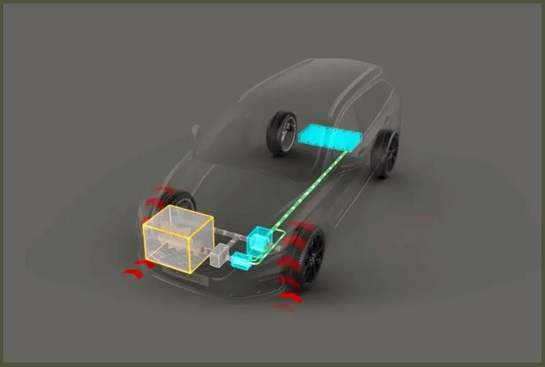 Toyota is the rebel in the playground, they aren't playing the same game as all the other manufacturers, but is Toyota playing the game right, or is it missing a huge opportunity to lead the transition to an all-electric future well that's still up for debate Although battery electric is in the lead right.
Now it's not the only way to propel a car sustainably. The jury is still out on which will be the de facto Global solution 50 or 100 years from now.
The EX Toyota CEO's main principle was to keep it open and let the people decide, although he made some mistakes along the way, it's clear that a large group of people also believe hydrogen is a better solution.
Conclusion
Toyota has a loyal customer base that always does well in customer satisfaction surveys although they haven't delivered a competitive EV for the Western world, many people don't even care, and they have millions of customers across Asia, Africa, and South America who also don't care.
To tailor products and energies to various carbon-neutral needs in various markets. It's required to remain flexible, according to the new CEO Kojisato.
In your opinion, is Toyota making the right choice by sticking with its Diversified strategy, or is it miscalculating by ignoring the potential of EVS?
Let me know your thoughts in the comments below and if you enjoyed this article, and don't forget to bookmark ev-riders for more Tech, car news, and Analysis.
Related Post