Elon Musk Was Right About Rivian bankruptcy probability
Elon Musk Was Right About Rivian bankruptcy probability
If nothing drastically changes with Rivian and Lucid, they are both on the verge of bankruptcy. A potential EVC scrub named Rivie joined the market and astonished everyone with one of the most successful initial public offerings (IPOs) in the previous ten years.
They released the Rivian r1t in 2020, which sold out in record time and quickly started delivering in 2021. customers love the product, and it looked fantastic, but they have one huge problem.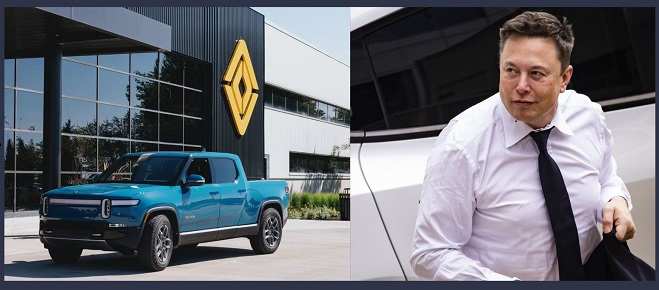 They're competing with one of our generation's most successful business minds, and the car industry is incredibly competitive in a recent interview Elon Musk warn that Rivian was on a one-way path to bankruptcy, and he was correct after recent news from Rivien.
We explain what just happened to Rivian and why this could be the end for the EV startup before we dive into the most recent news we need to understand how Rivian went from being the hottest stock on Wall Street to a company in an uncontrollable death spiral Rivian Motors went public on November 10, 2021.
Under the ticker symbol Rivian on the NASDAQ the company's stock was initially priced at 78 dollars per share selling 153 million shares and raising 12 billion dollars.
That was the largest IPO in the U.S. since 2014 and valued Rivien at over 100 billion dollars Rivian stocks soared on their debut day closing at 100.73 cents per share of 29 from its IPO price.
The stock continued to rise in the following days reaching a peak of 129.95 per share on November 15, 2021.
That gave Rivien a market cap of over 150 billion dollars surpassing established automakers such as Ford and Volkswagen, and this is the story changed Rivian started to mass production and delivery targets, they were forced to increase their prices due to supply chain issues which frustrated customers and sparked investors skepticism about his valuation and profitability today.
The stock nosedive 90 from its all-time high of 129 dollars per share to just 13 per share, and if that wasn't enough, the story getting worse Rivian is hemorrhaging cash and the plug the hole and save the company, the CEO announced that they need to raise 1.3 billion dollars in cash via the sale of convertible nodes in the wake of diminishing funds.
According to Rivian, the convertible notes will be eligible to be classified as "green bonds," which means they satisfy a set of requirements that frequently draws institutions willing to accept lower profits in exchange for supporting sustainable development.
Although investors don't invest in green bonds out of the goodness of their hearts, they are a way to support initiatives that benefit the environment or the climate. This type of investing frequently offers significant tax benefits, such as a complete exemption from capital gains tax or tax credits.
The benefits vary from state to state
We all know the full benefits of Rivian's bonds once they are priced, but raising this money sends a message to the market that the company is changing its plans which brings uncertainty, and investors never like that.
The company said that the new funds were used to fund the R2, which Rivals attempt to release a lower price Model.
The Rivien 2 is the name of the Rivian's next all-new electric vehicle platform that will be smaller and more affordable than the current R1 platform that underpins the R1t pickup, and r1s SUV Rivien says the R2 will be the next step to expand the Brand's portfolio globally across different price points and form factors but has not revealed many details about what shape or size.
The R2 Vehicles will be the Rivien2 family produced in a new 5 billion dollar Factory in Georgia that is scheduled to open in 2024 and is estimated to cost around fifty-five thousand dollars, Another reason the stock is falling is the announcement that it aims to make just 50 000 electric vehicles in 2023 which is twice as many as last year but lower than what the market expected the Wall Street analyst predicted the company should Target 60 000 to 65 000 cars this year.
Still, it seems the company is being overly cautious with its numbers, this indicates they see a drop in sales figures and signals that their demand is lower than it once was according to Bloomberg, Rivian secretly believes it can exceed 50 000 vehicles in 2023.
The report said company Executives told employees that making 62 000 electric vehicles this year is achievable.
Elon Musk has repeatedly sounded the alarm on Rivian, and it seems that Rivien may have actually listened to him in Elon musk's words.
Tesla and Ford are the only American automakers that haven't filed for bankruptcy, and unless something drastically changes with Rivian and Lucid, both of those firms will follow suit, Musk continued.
They are in serious difficulty and, except Tesla and Ford, will join the rest of the auto industry in the vehicle cemetery, so I hope they can do something.
My advice to Rivien would be to cut costs immediately across the board dramatically, or they're doomed, now Rivien has confirmed they are reducing headcount by six percent to reach profitability we must focus our resources on the ramp and our path to profitability.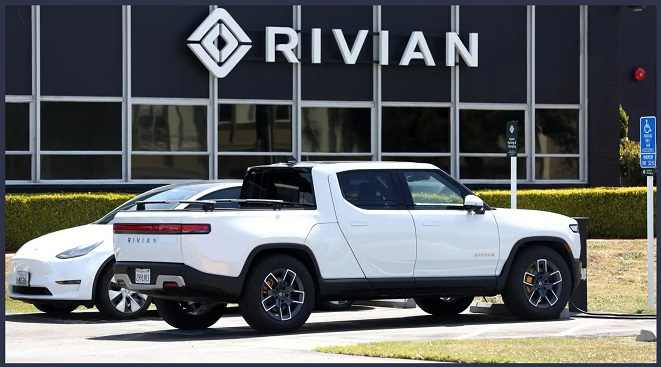 The Rivian CEO said in the email in which he apologized to employees for the necessity of the cuts, it has always pointed out that Elon Musk will obviously be critical of Rivium because they are competition, but interestingly this is not the case Tesla's mission statement is to accelerate the world's transition to sustainable transport.
Elon knows Tesla cannot do that all by itself and needs other car makers to contribute to this effort, but he also knows how hard it is to start and grow a profitable car company.
Tesla has famously come close to bankruptcy on several occasions, including in 2008 on Christmas Eve.
Elon said in a tweet that Tesla financing closed at 6 PM Christmas Eve, the last hour of the last day possible payroll would otherwise have bounced two days after Christmas.
Elon Musk understands how hard it is for a new company to survive and is given the warning to help avoid making the same mistakes he did, Tesla has open-sourced all its patents meaning anybody can see and use them.
It protected designs for free if focused on crushing its competitors and trying to monopolize the electric vehicle industry, That would be the last thing he would do at the same time Tesla seems so far ahead of their competitors that they are now doing laps of them Tesla slashes prices significantly by up to 20 percent and what seemed like a sincere effort by Tesla to boost its sales and make EVS more accessible has triggered a price war in the car industry, but this was expected its basic economics when a dominant company lowers prices all its competitors feel forced to do the same Ford has already reduced.
The price of its Mustang Mach e by up to nine percent with GM and every other EV maker under pressure to follow, but Rivian is already burning through cash while at the same time losing money on every car they sell, so it's no surprise that the CEO has opted out of joining a price War we feel confident in the value proposition of what we're delivering at our pricing levels today said the CEO in an earnings call interview in February of this year.
In its fourth-quarter earnings report, Rivian stated that it had cash and cash equivalents of $11.6 billion, down from 13.3 billion at the end of the previous quarter, and reported fourth-quarter revenue of $663 million and a fourth-quarter net loss of 1.7 billion, compared with a loss of 2.5 billion a year earlier.
The carmaker said that it continued to use up cash but expected better vehicle gross margins over time through cost savings and higher production levels in 2019, musk asked about competition in the electric vehicle market during an interview with recode he mentioned Rivien as one of the companies with the potential to succeed he said I think it's good that other companies are making electric cars it's a good thing and they should bring it on things changed and in 2020.
Musk expressed skepticism about Rivien Tesla having a cyber truck up coming back, then most thought the electric pickup Rivian was planning to launch would compete directly with it must tweet it Tesla will make a pickup truck after model y.
I've had the core design engineering elements in my mind for almost five years, and I'm dying to build it, he also suggested that Rivian's truck design may not be aerodynamic enough, but it would keep it from achieving high range and efficiency.
Rivian is staying optimistic, and some things are going well for them, still, they might need to listen to Elon Musk.
If they want to stay in business, what do you think is Elon Musk right, let us know in the comments section, and thank you for reading today. Please bookmark ev-riders so you're always in the loop for the latest EV and Tech news.
Related Post