The Tesla Model 3 Long Range is close to $32,617. Tesla's price drop begins to have an impact on the used market
The Tesla Model 3 Long Range is close to $32,617. Tesla's price drop begins to have an impact on the used market
A few days ago we saw how the prices of the cheapest Tesla Model 3 had suffered a significant drop coinciding with the significant reduction in rates for new models.
Something that led to seeing units of the Model 3 Standard below $32,617. Now the trend continues, and it is already possible to find units of the Long Range version with interesting prices.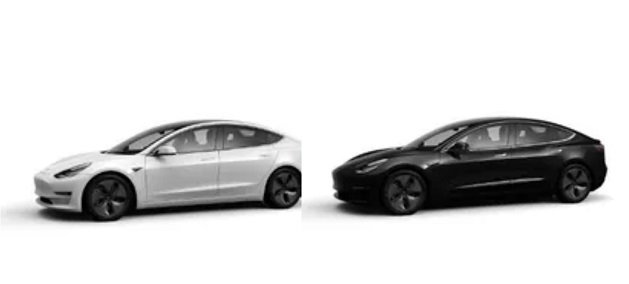 For example
We can see on the Tesla website in France that the Model 3 Long Range Dual Motor starts at $36,857 a version with 110,484 km on its marker.
But for just $424 more we have a unit with 86,511 kilometers, and for an additional $1,087, $36,857, a model with optional blue paint and 19-inch wheels, with 89,588 km.
Another of the attractions of the cars that Tesla sells is that these units also receive a thorough review before being delivered, and have improved Autopilot as standard.
An extra that for a new model means an additional $4,131, and that includes Autopilot Navigation, Automatic Lane Change, Autopark, and Smart Summon.
That would take the price of a brand new unit, in white, with standard wheels and the Improved Automatic Pilot, up to $62,168.
It must be taken into account that between the units of 2019 and 2020, and the current ones, there are some differences.
The current ones have a more efficient system, a heat pump for air conditioning, windows with better insulation or chrome areas in discreet matte black, a 12-volt battery that goes to 15.5 V, and which will also be lithium, and especially a computer in its version 3.0, more advanced than the first generation.
We would take a Model 3 for almost 23,000 euros less than brand new. A really large figure can mean tipping the balance towards the used model for more than one, or two.
Figures that could even continue to drop if we take into account that the impact of Tesla's price reduction is still beginning to take effect, to which is added the arrival of the 2019-2020 leasing and renting units on the used market, which will increase competition among sellers.
Of course, units that usually spend little time on the Tesla website, and that fly fast.
Related Post