Volkswagen reduces the price of the ID.4 by 6,000 euros and repeat the sales success of the ID.3 in China
Volkswagen reduces the price of the ID.4 by 6,000 euros and repeat the sales success of the ID.3 in China
Volkswagen aggressively reduced the price of its ID.3 in the Chinese market in July. Since its sales greatly increased, the cut of 16% has not gone poorly: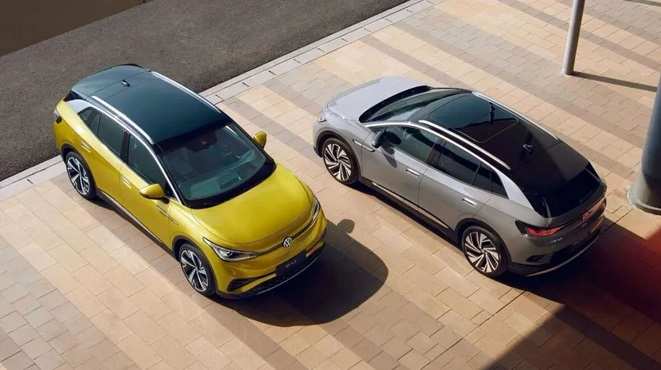 In June 1819 units of the little electric vehicle were sold. They increased to 7,378 in July, and although the final numbers aren't official, they went over 10,000 units in August.
Perhaps for this reason, VW has adopted a similar approach with its ID.4 electric SUV, which was released in September, through one of its joint ventures in China (this time, SAIC). Volkswagen ID.4 CROZZ is currently available for 145,900 yuan (18,606 euros), which is 24.6% cheaper than when it first went on sale in the Asian market for 193,900 yuan (about 24,700 euros at the current currency rate).
The VW ID.4's numbers have been declining in recent months, and that has surely been one of the reasons why the Germans have made this decision. In May, its sales reached 6,260 registrations; They fell in June to 5,525, while in July, they remained at 4,031, the worst figure since March of this year.
China offers two mechanical variants of the ID.4 electric SUV: one with rear-drive and 150 kW, 310 Nm, and the other with all-wheel drive and 230 kW, 460 Nm. Additionally, two batteries of various capacities are available with ranges ranging from 425 to 600 km according to the version and capacity as measured by the CLTC cycle.
It is not the first price drop that the VW ID.4 has had in China: already at the beginning of the year, when the 'price war' between brands such as Tesla, Ford, or Volkswagen began, the German electric SUV fell below 23,000 euros, which at that time represented a 19% discount.
Time will tell if Volkswagen repeats the rebound in its sales in China as with the ID.3. Industry analysts warn of the danger that VW is operating these aggressive price reductions at a loss, which could lead to profits for the brand and its Chinese partners.
Related Post