Mercedes confirms the arrival of a 100% electric small G-Class
Mercedes confirms the arrival of a 100% electric small G-Class
During the presentation of the new Mercedes CLA Concept, the latest great novelty from the Germans in the run-up to the IAA in Munich 2023, the brand has given us a first taste of what will be one of its next cars and A completely new and unpublished one within the range.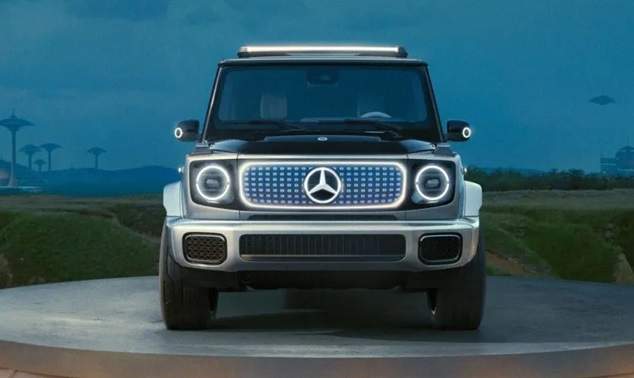 We already knew that the G-Class, the 4×4 all-terrain model of the Mercedes range, was on the path shortly. Its next generation will be 100% electric, renamed EQG, without losing its off-road characteristics and qualities. However, it will undergo a final facelift, which will say goodbye definitively to the diesel versions.
Mercedes G Class a little brother for the German 4×4
Now, Mercedes has confirmed the rumors that had begun to spread like wildfire since the beginning of this year: the arrival of a 'baby' G-Class. What's more, to refer to this great novelty, they have revealed the first image as a teaser, in which we can see the shape of the future car, in line with the square shapes of the G-Class, and an important difference "g-Class" with the 'g' in lower case.
Mercedes CEO Ola Källenius first revealed it in statements to CNBC, confirming that it is already in development and will arrive "in a few years." Nothing else is known, until now, about this small G-Class, which points in a clear direction, and it is none other than total electrification.
Mercedes has presented its new CLA Concept in Munich, which is based on the company's new MMA platform in electric format. The prototype of the German brand announces 750 km of autonomy and a consumption of just 12 kWh per 100 km.
The star's firm announced at the beginning of the year that there would be five models on this platform and four of them have been confirmed: a four-door coupe (which would be this CLA), a Shooting Brake (based on the same CLA), and two SUVs (the future electric GLA and GLB).
The fifth in contention should be the aforementioned G-Class, a little brother for the future EQG, which should arrive no earlier than 2026, with 800-volt electrical architecture, four-wheel drive, a size that should be around 4.7 meters, iconic and a fun driving experience, according to Ola Källenius.
Related Post