The Zeekr 001 is 1st electric car with 1,000 km of autonomy- Production begins in Europe.
The Zeekr 001 is 1st electric car with 1,000 km of autonomy- Production begins in Europe.
Zeekr, one of the Geely Group brands, has started production of the first batch of 001 units for the European market, an electric and premium shooting brake aimed at German brands that will begin its 1st deliveries in the European market after the summer.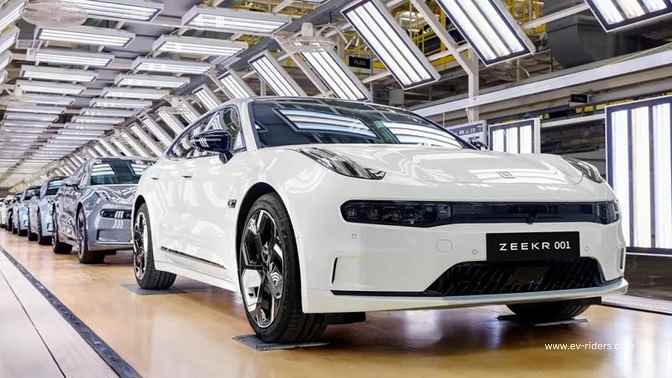 The first Zeekr 001s built for the Europeans rolled off the production line on 4th July at the Zeekr plant in Ningbo, Zhejiang province. A plant has a fully automated and robotized production line in the welding process and has a 7,200-ton foundry press.
The vehicles are shipped to Europe from the port of Taicang, Jiangsu province, in mid-August, meaning that Zeekr would have started its European expansion just 100 days after the presentation of the strategy for our continent. An example of the speed at which Chinese brands are moving.
Read Also– Tesla launches unlimited nightly charging offer for $25 a month.
The first models in Europe are the Zeekr 001 flagship and the Zeekr X urban SUV was launched on 12th April in China and reached the European market with prices between 59,490 euros and 44,990 euros respectively.
A 001 stands out as the first brand to mount the new 140 kWh battery, which provides 1,032 kilometers of CLTC autonomy. A figure that is still pending approval in Europe. Not so the 100 kWh version, which approves 620 km WLTP.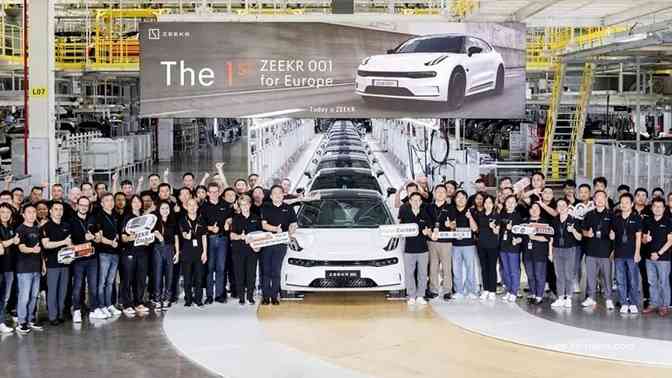 For its part, the Zeekr X offers us a Smart #1 but with a somewhat more premium and differential dress. It will be available in three variants: Long Range (rear-wheel drive), Performance, and Privilege (all-wheel drive).
All of them will have the same 100 kWh battery, which will give the single-motor model a maximum range of 620 km WLTP. The 4×4 for their part will yield 544 CV (400 kW), and 686 Nm can complete 0-100 km/h in just 3.8 seconds.
These will arrive first in Sweden and the Netherlands from the fourth quarter, with other countries to follow later, according to the company that hopes to gradually expand throughout the rest of the continent.
Related Post