The Mustang Mach-E Rallye is Ford's new electric SUV inspired by competition
The Mustang Mach-E Rallye is Ford's new electric SUV inspired by competition.
Ford could not miss the opportunity to exhibit a unique and special version of its all-electric SUV, the Mustang Mach-E, at the Goodwood Festival of Speed.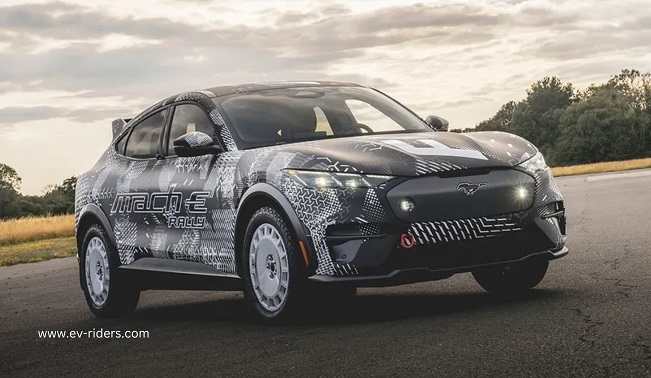 To do this, the company has granted one of its workers complete creative freedom to produce a version that draws inspiration from Ford's expertise in rallies and rallycross, where the Oval brand has or has had a renowned presence.
At Goodwood, Ott Tänak, a member of the M-Sport Ford WRC team, will pilot the new Ford Mustang Mach-E Rally. No, it's not a car for racing; on the contrary, Ford has to be very transparent about this variant, which will be built for both the US and Europe.
Ford Mustang Mach-E Rallye, the first of its class
A few pieces of information such as the fact that the bodywork has been lifted and several modifications have been done to give the Mustang Mach a more off-road feel, or with 44 capabilities, have now been made public. Its foundation is E.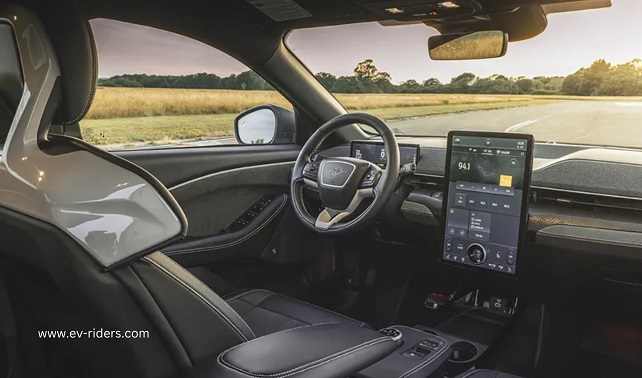 We are aware that the Ford electric SUV has a low center of gravity, which provides it with enough stability on any surface, whether it be asphalt or dirt. It also has a version of 346 CV and an all-wheel drive, of course, along with particular tires and other safeguards for the battery.
"The Mustang Mach-E took the freedom and fun of Mustang and made it zero emissions. Now, with the Mustang Mach-E Rally, we offer our customers the freedom to venture off the road and beyond the dirt roads," said Darren Palmer, vice president of Ford Model E Electric Vehicle Programs, present at the Goodwood.
Remembering that the Ford Rally1 that competes in the WRC borrows the Puma's name and image, this is Ford's first rally-inspired electric SUV. It is also the first five-seater Mustang.
Read also- Mitsubishi is the first Japanese brand to fall from the push of the electric car in China
Mustang Mach-E Rallye Photos
"If you have an idea, bring it and try it. So they created a unit with a lot of passion, and we gave them the freedom to do it. It fits very well with what we have done in the past and with what people would love," says Palmer, who also said this project was carried out in just 18 months.
Related Post