Tesla launches unlimited nightly charging offer for $25 a month.
Tesla launches unlimited nightly charging offer for $25 a month.
Tesla is looking to diversify its activities beyond the production of cars with sectors such as batteries, solar panels, and the sale of software. They have also expanded as an energy marketer in some states, Tesla Energy is launching interesting offers for its customers.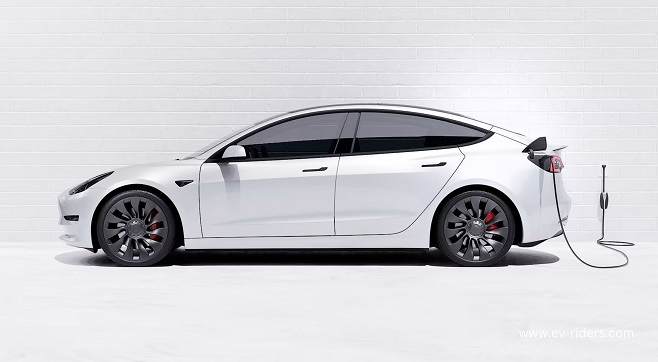 This is the case in Texas, Tesla's headquarters, where the American manufacturer has launched an interesting offer that allows customers to access a highly competitive charging rate for their electric cars.
That offers those interested an unlimited rate between 10 Pm to 6 Am, All for $25 a month and on a contract guaranteed to hold that price for at least a full year.
The offer is limited to recharging household electric vehicles, although it has not confirmed how Tesla will identify that consumption comes from cars. Possibly it does so through a charger connected to the internet, which can monitor where said consumption comes from.
Thanks to this, most customers who usually have to drive during the day can get home and charge at night at a very competitive price.
And it is that for 25 dollars a month, and counting a recharging power of 5 kW, we can recover around 40 kWh per day, this would be enough to achieve a range of approximately 250 kilometers each day.
If we have a daily commute six days a week, this means that for those 25 dollars, customers will be able to move at least 6,500 kilometers per month at a cost of a ridiculous 40 cents per 100 kilometers. That is without counting if there are monthly fixed costs, such as fixed-term power.
Read Also– 9 reasons why you should buy the 2024 Mazda CX-5
Read Also- 2024 Lincoln Aviator price, specs, and Release date
Would it be an interesting proposal in Europe?
Undoubtedly, drivers who drive the most kilometers will get the most out of this rate, which could have a lot of potential among business customers who could do a significant number of kilometers per day with an extremely low operating cost.
A potentially important market niche for the electric car has been affected somewhat precisely by the lack of alternatives to separate the consumption of the worker's home from the consumption of the car if he has to take it home every day, Something that with a price like this could be done and with an interesting price.
Related Post