The president of Toyota will be replaced to accelerate the transition to the electric car
The president of Toyota will be replaced to accelerate the transition to the electric car
It is not the first, nor the last, time that we see how a powerful CEO is replaced prematurely due to his bad relationship with the electric car.
An already unstoppable trend that some are reluctant to accept, and that has cost the great executives of Ford, and Volkswagen, and now it has been the turn of Toyota.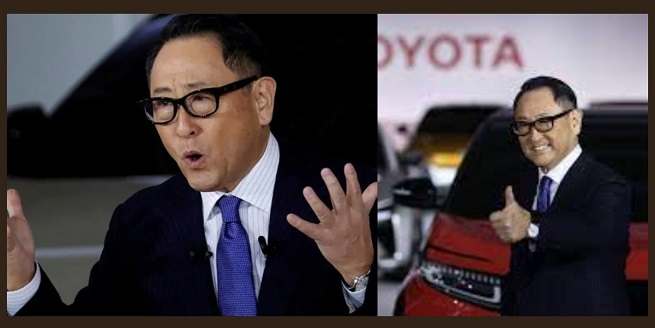 This morning it has been confirmed that Akio Toyoda, grandson of the founder of Toyota and in command since 2009, will leave his position as head of the Japanese brand.
He will be replaced by Koji Sato. Head of the Lexus luxury division, who at 53 will aim to redirect Toyota's strategy in the face of the new automotive era, clearly dominated by battery-powered electric cars.
The replacement will take place on April 1, when Sato's work will begin, which will face the enormous challenge of launching a group electric car program that has lagged not only the pioneers but also now has to face the avalanche coming from China.
Precisely the aggressive expansion of the Chinese automotive sector may be one of the reasons for this change of command at Toyota, and that is that at the end of last year.
BYD's entry into the Japanese market was confirmed. A symbolic blow of great depth that could have served to move the chair to Toyoda.
And it is that his strategy had borne little fruit, with enormous spending on technologies such as hydrogen that have not yet taken off, surpassed in efficiency and costs by batteries in transport and by technologies such as heat pumps in air conditioning.
Ahead, for example, is the foreseeable change of platform, where Toyota will abandon the current e-TNGA and create a new dedicated architecture.
The e-TNGA was developed to share the production line with thermal models.
A job ahead for a group with unlimited economic and technological resources in the absence of definitive data, everything indicates that it will once again lead global vehicle sales, but with stagnant figures and forecasts that indicate a drop in 2023.
Related Post