Tesla's long-awaited cheap car may be Elon Musk's next great achievement
Tesla's long-awaited cheap car may be Elon Musk's next great achievement
Tesla's 'Investor Day' is celebrated Next Wednesday, the event where Elon Musk will make big announcements. This year could be the time for Tesla's cheapest car.
Tesla CEO and the company's largest shareholder, Elon Musk, has been hinting for years at the possibility of making an electric car affordable to the majority. Not a car of about $52,978 like the Tesla Model 3, but a smaller model that can be in the range of $26,489- $31,786. Like so many other Tesla purposes, this one has been delayed over time to give priority to other more profitable issues. However, Next Wednesday may finally be the day we know the first clues about the cheapest Tesla.
Tesla Investor Day has celebrated Next Wednesday, an event that follows those held in previous years (Autonomy Day in 2019, Battery Day in 2020, AI Day I in 2021, and AI Day II in 2022). The American brand has made great announcements in one way or another. Sometimes focusing on new battery technologies and other times on autonomous driving.
Elon Musk will present the third part of his Master Plan (he calls it that himself) at this event on March 1. Tesla's affordable car is expected to be at the center of that plan, along with plans to cut production costs on its electric cars and increase production of both batteries and vehicles.
Precisely, batteries are the main obstacle to manufacturing an electric car that is, at the same time, affordable for the public and profitable for the manufacturer. Musk himself said last year that he had postponed plans to launch a cheaper model than the Model 3 because they had not yet "mastered" the battery technology needed to make this type of car. However, with the current models already on track and being produced at full capacity, Tesla's goal of selling 20 million cars in the year 2030 inevitably passes by launching a cheaper model. Some rumors suggest that this new model could hit the market in 2025 or 2026, although the American firm has not made any official statement in this regard.
At Tesla's annual meeting of shareholders held last August, Musk did affirm that the third part of his Master Plan was going to consist "fundamentally of scaling" both the production of cars and the supply chain that supports it, as well as the materials and battery components. On the other hand, in an interview on the Getting Stoned podcast, Musk stated that the speed at which Tesla can transition to sustainability is "the speed at which we can increase production of lithium-ion batteries." How he does it, or how he plans to do it, is the biggest unknown today, but at the same time, it may be one of the greatest achievements in Tesla's history.
Seventeen years of the first Master Plan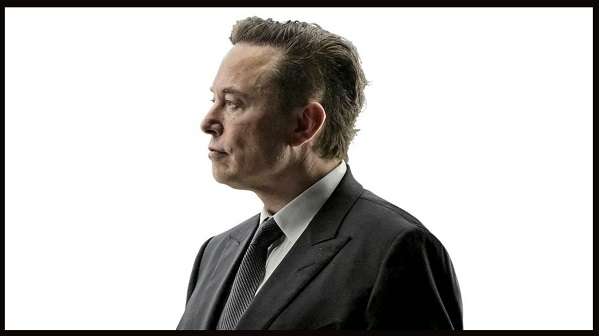 It's been almost 17 years since Elon Musk laid out the first part of his Master Plan in a blog post of his titled "Tesla Motors' Secret Master Plan." the plan has four parts:
Create an electric car with low sales volume and high price aimed at customers who want to differentiate themselves from the rest. That would be the Tesla Roadster.
With the benefits of this first model, develop a second electric car with a larger volume and a slightly more affordable price. This model was later known as Tesla Model S, and the Tesla Model X was present later.
The benefits achieved with the Model S launched a mass-produced electric vehicle on the market at a more affordable price, which ultimately became the Tesla Model 3.
Create a Tesla Energy division to provide solar power to customers to charge their vehicles at home and on the charger grid.
Although missing the scheduled dates time, and time again (Elon Musk's hallmark), and after managing to save himself from bankruptcy on several occasions, Tesla carried out all the points. The second part of the Master Plan was published in July 2016 and focused on four other main points:
Betting on solar energy through solar roofs and stationary battery systems.
Expand the vehicle product line to address all major segments, including heavy goods transportation and urban passenger transportation.
Develop an autonomous driving capacity 10 times safer than manual through fleet learning.
Creating a car-sharing platform allows Tesla owners to earn money when they are not personally using the car.
If we take into account that Tesla's electric truck is already manufactured in small series and has begun to work with clients, we can consider the first two points to have been achieved. The third is somewhat controversial, and the fourth is a deadlocked project.
Related Post