10 Cheapest Electric SUVs in 2023
10 Cheapest Electric SUVs in 2023
So whether you're in the market for a new SUV and considering an electric option but worried about the price, this is the article for you. Let's get started.
So without any further yapping from me, let's go from cheaper to cheapest.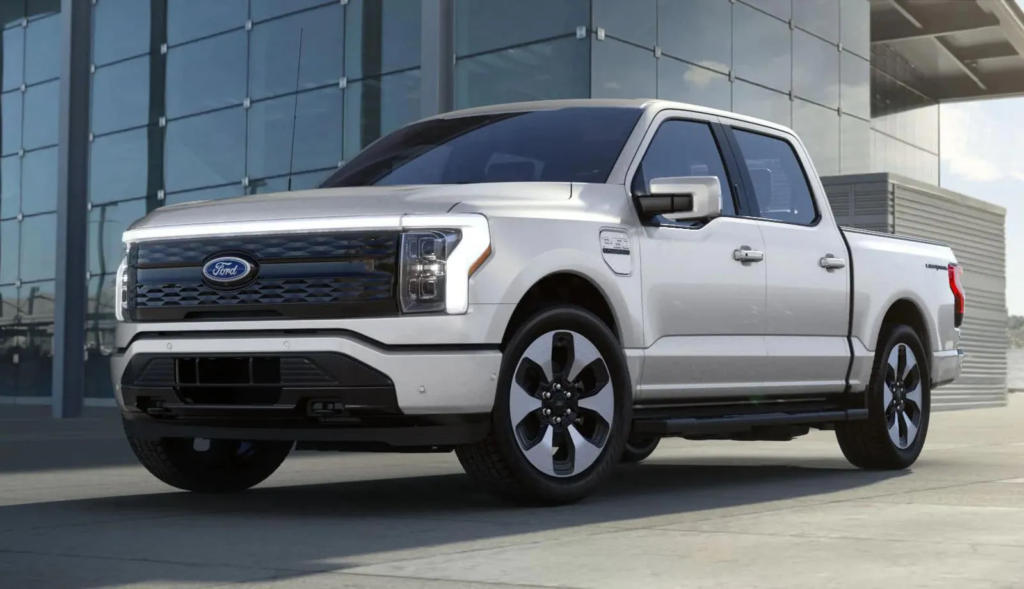 1- Ford Mustang Machine
the 2023 Ford Mustang Monkey is an all-electric SUV that blends the best of Ford performance along with SUV expertise.
Starting from just 46000$, it has a range of up to 300 miles on a single charge and can accelerate from zero to 60 mph in just three 7 seconds.
The Makki is available with either a 70 kWh or 91 kWh optional battery, and both versions come with standard all-wheel drive.
In addition to its impressive performance, the Maki also features a sleek and stylish exterior design that's sure to turn heads inside.
The SUV is equally impressive with a spacious and well-appointed cabin that features the latest in infotainment and driver assistance technology. The 2023 Ford Mustang Maki is sure to exceed your expectations.
2- Nissan Aria Nissan
Nissan Aria Nissan has unveiled its new Aria electric SUV, which is set to go on sale in early 2023.
The Aria is a stylish and modern vehicle that offers excellent range and performance. It's available in both two and four-wheel drive configurations and can achieve ranges of up to 300 miles on a single charge.
The base model Aria has 238 HP from the 178 kW electric motor, and it's priced at 45000$. All models from the Nissan Aria come standard with a host of safety and driver assistance features, making the Aria one of the safest vehicles on the road.
With its excellent range, stylish design, and impressive list of features, the Nissan Aria is sure to be a hit with consumers when it goes on sale.
3- Subaru Soltera
Subaru Soltera the 2023 Subaru Sutera is an all-new electric SUV with a sleek and stylish design. With a starting price of just $44,950.
The Subaru Sulterra offers an impressive range of 321 miles on a single charge. With a powerful electric motor, the Sultana can accelerate from zero to 60 mph in just six 3 seconds.
With eighty-three inches of ground clearance, the Sultana is capable of tackling rough terrain. Whether you're driving on city streets or heading off-road for a weekend adventure, the Sutera is sure to get you there.
So if you're looking for an electric SUV with style and substance, check out the Subaru Soltera this year.
4- Kia EV Six
The Kia EV Six is an all-wheel drive SUV with a starting price of just $43,000.
The Kia EV Six offers two battery sizes a standard 58 kWh or an optional upgraded 77 four kWh pack.
The larger of those will provide longer driving ranges. The smaller standard battery has an EPA-rated range of 232 miles, with the larger battery range of up to 310 miles.
Oh, and the model can go from zero to 60 in a mere 3.2 seconds. So if you're looking for economy and speed, check out the Kia EV Six.
5- Kia Nero EV
The 2023 Kia Niro features a range of 253 miles on a single charge and starts at just $42,000. It can be charged using 100 kWh DC fast chargers, making it one of the quickest-charging EVs on the market.
The Nero is available in three trim levels the Base, the Ex, and the SX. Standard features on the base include Led headlights, 17-inch alloy wheels, and seven-inch touchscreen infotainment.
The Ex adds heated front seats, while the SX comes with 18-inch alloy wheels and a sunroof.
All models are powered with a 64 kWh battery pack and an electric motor that produces 290 1ft pounds of torque.
6- Hyundai Ionic Five
The 2023 Ionic Five from Hyundai is a five-seater electric SUV that will be available in four trim levels.
The lineup spans a 168 HP single motor rear drive Ionic Five with an EPA estimated 225 miles of range, up to a 320 HP all-wheel drive dual motor unit with an estimated 266 miles of range.
The big-range single-motor rear-drive model with 303 miles of range is among the furthest-driving EV sold today.
Its 350-kilowatt hour DC fast charging capacity is the real hero of the Hyundai Ionic Five.
7- Porsche Taycan
Enabling charging speeds as quickly as those offered by some far more expensive and luxurious EVs such as the Porsche Taycan and Lucid Air.
Prices start at just $39,000 for the standard trim and go up to 49 950 for the limited all-wheel drive trim.
Standard features on the Hyundai Ionic Five include heated front seats, wireless charging, and a ten-three-inch infotainment system.
Optional features include a twelve-speaker Bose sound system and adaptive cruise control. Delivery of the Ionic Five is scheduled to begin in the second quarter of 2023.
8- Volkswagen ID Four
the 2023 Volkswagen ID Four is an all-electric SUV that's starting at just $38,790. It has a standard 62 kWh battery that gives it an estimated range of 250 miles and can go from zero to 60 in seven 2 seconds.
It also has the IQ drive system from Volkswagen, which is an intelligent all-wheel drive system that improves traction and stability.
The most popular style is the Pros All-wheel Drive, which starts at 5700 and comes with an 82-kilowatt hour battery pack, a twelve one-inch infotainment screen, heated seats, and a heated windshield, as well as a glass roof with All wheel drive.
Oh, and did we mention it goes zero to 60 in just five 7 seconds?
Not that it's important to note that the starting price doesn't include the seven $500 federal tax credits for electric vehicles.
So if you're looking for an affordable all-electric SUV, the ID Four is a lot of bang for the buck.
9- Hyundai Kona Electric
The 2023 Hyundai Kona Electric is a compact SUV that offers an impressive mix of range, power, and value.
It has a starting price of $34,000 and comes standard with a 64-kilowatt-hour battery pack, giving it a range of 258 miles.
It also carries quick acceleration, going from zero to 60 in just seven 6 seconds. The Kona Electric is available in both front-wheel drive and all-wheel drive configurations, and its cabin is spacious and comfortable.
Although its starting price is on the high side, the Kona Electric's long list of standard features, including adaptive cruise control and automatic emergency braking, does provide its value.
Also, its low running costs make it an appealing choice for budget-minded buyers.
10- Mazda MX 30
The 2023 Mazda MX 30 is a front-wheel drive SUV that starts at just $33,470. Mazda said that because most consumers drive less than 20 miles to work each way.
They made a car that was not only budget-friendly but had up to 200 miles of range before needing recharging, meaning your average American can get to work at the grocery store, pick up the kids and still get home without needing a charge.
It comes standard with front and rear bucket seats, a nine-inch touchscreen display, Apple CarPlay, Android Auto Bluetooth navigation, and a 14-speaker Bose sound system.
The 2023 Mazda MX 30 is available in four trims the Sport Touring Grand Design and Signature, while all trims are compact with features.
The high-end Signature trim starts at 37 $700 and adds Led headlights with automatic high beams, front fog lights, rain-sensing windshield wipers, heated front seats with driver-side memory settings, a power moonroof, heated onboard rear seats, a twelve-speaker sound system with CenterPoint two and audio pilot two. Noise correction technology.
Nissan Leaf We couldn't do an all-electric list when it comes to cheap vehicles and not mention the Nissan Leaf. And I know what you're thinking.
The Nissan Leaf isn't an SUV. But that's all changing in 2023. The 2023 Nissan Leaf will be available with a 40 kWh or 60-kilowatt-hour battery, and all models come standard with pedestrian detection and Apple CarPlay.
The 40-kilowatt-hour battery will have a range of 168 miles, while the upgraded 60-kilowatt-hour battery will have a range of 226.
Both batteries will be capable of charging from empty to 80% in just 40 minutes. The 2023 Leaf will also feature an updated design with a more aerodynamic front end and sleeker profile.
Inside, the cabin will be spacious and modern, with plenty of high-tech features. Overall, the 2023 Nissan Leaf is sure to appeal to a wide range of buyers.
Chevy Bolt EUV the 2023 Chevy Bolt EUV is set to be one of the most popular EVs on the market, and for good reason. Not only has Chevy cut more than $6,000 from the price of the Bolt for 2023, but it's also a five-seater electric utility vehicle with a zero to 60 time of 7 seconds, all starting for just $27,000.
that makes it not only quick, but the cheapest electric SUV you can buy. In addition, the Bolt EUV has a range of over 250 miles, making it perfect for long trips. Plus, with this Chevy's Legacy immediate production, you can rest assured that the Bolt's EUV will be reliable and well-built.
The 2023 Chevrolet Bolt EUV is sure to be a big hit this 2023 season. So there you have it, the ten cheapest all-electric SUVs on the market you can get right now.