4 Amazing ELECTRIC TRUCKS Under $40K USA
4 Amazing ELECTRIC TRUCKS Under $40K USA
That is the turning point when the most anticipated electric pickups from the 21st century are finally entering the market with the ability to not only do the work but also do it better, providing a thrilling driving experience helping transition the world to sustainable technology.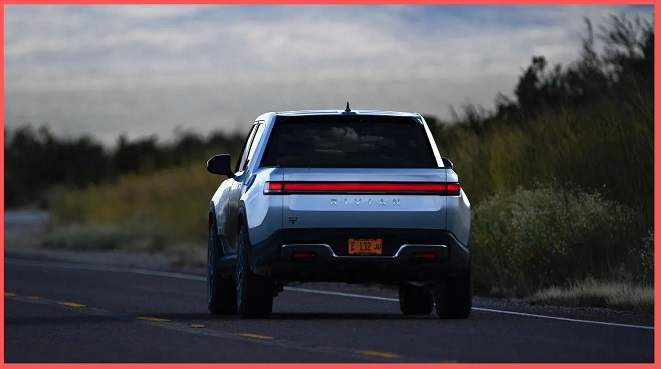 So today, let's talk about the next-gen electric trucks that will be able to seriously compete with ice-powered pickups without leading to a family budget default.
1- Chevrolet silverado EV
Chevrolet has adopted a unique approach to building and designing its Silverado EV, which is not a traditional body-on-frame truck. The vehicle runs on GM's Scalable LTM battery architecture, which at the same time plays the structural part of the frame rails.
That helps efficiently leverage the available 24 modules' Altium battery pack, enabling an impressive range of 400 miles while providing uncompromising performance and capabilities. The real-world range is significantly cut when towing, but it still will be pretty decent to get the job done at the end of the day.
The vehicle features a bed incorporated into the body, rather than having a bed separate from the cab. It's also noteworthy that the company claims the aerodynamic efficiency of the Silverado EV will be best in class. Initially, the vehicle will be available in two configurations.
The cheapest work truck version comes in the spring of 2023, then the fully loaded Rst First Edition will follow. Each offers a comprehensive suite of advanced technologies.
Silverado EV will borrow four-wheel steering capability from its sibling Hummer EV, which reduces the turning radius at lower speeds for greater maneuverability and enhances handling and stability at higher speeds, particularly when trailering.
The most affordable variant is capable of towing up to 80 lbs and carrying up to 1200 lbs of payload, not much less than the Rst First Edition, but the latter has a multiplex midgate, which means the front of the Silverado EV's bed can fold down to allow for additional room for longer items or for just grabbing things quickly from the front of the bed instead.
Like other trims, the base version features a lockable front trunk or a front that provides enough space to fit a large hard-side suitcase and a multitude of accessory options. This feature is important for pickups since having a private trunk is always a desirable option.
The vehicle can share ten two kW of power in times of need with the available accessory power bar and onboard outlets.
For example, to power your home or charge another EV. Thanks to the 800 V battery system, all the trims of Silverado EV are capable of a 350 kW charge rate, which is fast enough to add 100 miles of energy in ten minutes on public DC fast charges with a dual motor drive train, the standard WT variant will have 510 pound-feet of torque.
Beneath the skin, there is a lot of space, so passengers over 6ft tall will feel comfortable inside. The cheapest WT version of the Silverado EV has a starting price of $40,000, and you can reserve your spot to get one at an early date.
Besides, the US. Government subsidies of $7,500 may be returned for General Motors, which means even the higher-end trims with a price tag of $50,000 can be bought for $42,500, while the price of the most affordable variant will be reduced to $32,500.
2- Ford F-15 lightning
Detroit's biggest rivalry becomes hotter in the new EV era. As a direct competitor to the Silverado EV, ford offers the battery-powered version of its best-selling vehicle.
The American giant has chosen to mostly keep the traditional design of the standard F 150, but Ford didn't stop at just adding an electric drivetrain to the frame. The F 150 Lightning is the smartest and most innovative F 150 ever built.
Besides, it's much more comfortable to drive the electric F 150, for example, over bumps, and you will have a smoother and effortless experience when towing compared to its gasoline-powered counterpart.
All the modifications are all-wheel drive, and for the fleet customers, Ford offers the Lightning Pro variant starting at around $40,000.
Unlike Chevrolet, Ford is still eligible for a $7,500 federal tax credit, which means the corresponding customers can have a well-equipped model at the same price as the company offers.
Instead of the initially announced 426 vehicles can now deliver 452. What's remarkable is that even the cheapest version can produce 775 pound-feet of torque, more than any other F 150 pickup ever.
The Lightning Pro is capable of supplying standard two 4 power for a variety of tools and appliances, but you can also upgrade it to nine 6 kW for around $1,000 to power, for example, the house on demand. Under the hood, you can also find a Megapowerfront offering 400 liters of storage area with £400 of payload capacity.
With a standard 98-kilowatt-hour battery pack, it offers 230 miles of range. But if there's a need for more range and power, especially when towing, you can opt for an extended-range variant to get a range of 320 miles.
This trim has a payload capacity of up to two for £235 and is capable of towing standard five for £0. The interior is pretty solid for a base-level truck featuring a responsive twelve-inch touchscreen, which can be found only in the higher-end versions of the standard F-150s.
Ford has already started delivering the F 150 Lightning to its early adopters, and because of the high demand for the vehicle, the company has announced it will ramp up annual production by the end of 2023.
So if you would like to get behind the wheel of a Lightning, you should not miss the opportunity once the order book is open again. Besides, Ford plans to adopt Tesla's approach to sell its electric vehicles online and ship them directly to customers at nonnegotiable prices.
3- VW Future Truck
After the successful project of ID Four, German automotive giant, Volkswagen is eager to expand its presence in one of the most significant markets in the US. The company will design, engineer, and manufacture its own electric pickup in the US. For American customers.
It will take a long time before seeing an all-electric truck with Volkswagen's badge, but the prototype is slated to be unveiled next year.
4- Tesla Cyber truck
The time gets closer when we can finally see Tesla's most powerful tool on the streets. The production-ready version has got some updates, but the overall footprint of the Cybertruck looks about the same.
The vehicle now features large side mirrors and a single massive arm for wiping the windshield. Besides, above the more substantial bumper, there are two small Led arrays for additional illumination. Changes have also touched the wheels, which now have a simpler alloy design without aero covers.
Tesla will give the Cybertruck a rear-wheel steering capability, so it can do tight turns and maneuver with high agility.
The cheapest version of Cybertrucks comes with a single-motor drivetrain and is estimated to have a range of 250 miles, which looks too modest by Tesla's standards.
But this trim will be uncompromising in terms of efficiency and safety. Tesla will use the world's largest 90-pound casting machine, dubbed Gigapress, to make Cybertruck's ultra-hard exoskeleton body.
Tesla has already been using Gigapress delivered by IDRA Group for producing its Model Y with both front and rear single-piece casting, and this new deal with the Italian company will certainly facilitate Cybertruck's manufacturing and help reduce operational costs even more.
The vehicle comes with almost unbreakable ultra-strong glass, and here it's worth remembering that all doors in Tesla, most probably in Cybertruck as well, have manual releases so you can escape from the car in an emergency when the electric system is locked.
All Cybertrucks have an adjustable air suspension that can raise or lower the vehicle by four inches to provide up to 16 inches of ground clearance.
All trims have an outstanding payload capacity of 3500 lbs. And the base version is capable of towing 7500 lbs. Like its competitors, Tesla also offers onboard outlets for supplying power to other devices, but the energy amount is not yet known.
The Cybertruck can be charged at a rate of 250 kW, which is estimated to charge the vehicle from 10% to 80% in about 25 minutes.
Tesla also intends to gradually open up all its supercharging networks to other EVs, which will significantly accelerate EV adoption worldwide.
An interesting innovation Tesla wants to offer optionally for the Cybertruck is a retractable bed cover that can also embed solar cells, which provide 15 miles of additional range per day.
Beneath Cybertrum's angular skin, you can find an ultraminimalist dashboard dominated by a large 17-inch touchscreen.
The vehicle will also be able to seat up to six people. The Cybertruck that's expected to get off the assembly line already. Next year in the Texas Gigafactory will be powered by Tesla's long-awaited high-performance 46 80 battery cells.
Besides, Tesla's Advanced Battery Research Group in Canada, in partnership with professor Jeff Dahne, has developed and demonstrated a nickel-based lithium-ion battery that can last 4 million miles while having better energy density.
When they are applied to the cyber truck, the vehicle will have a lifetime running operation. Let's see if Tesla will keep the initially announced $40,000 for the single-motor version of the truck.
Conclusion
Alongside the legacy automakers. Some startups are trying to make their mark on the industry by offering their electric vehicles with distinctive designs and interesting solutions for under $40,000.
For example- a California-based EV startup, Canoe, has already gained a lot of fans for its unique electric pickup, but the company currently faces financial issues in putting the truck into production instead.
There are rumors that Apple can acquire Canoe and use the startup's five years of experience to also help build up its car project.
Another USbased startup, Alpha Motor, is going to produce its eye-catching 360-dollar electric pickup, but they haven't fully unveiled the concept of the truck yet, and it requires some time to see the future of this project.
Which electric pickup has impressed you the most? And would you prefer an electric to a gas-powered truck? Please Put down your comment below.