10 Best Upcoming All-New Compact SUVs in 2023
10 Best Upcoming All-New Compact SUVs in 2023
If you've been saving up for a car upgrade and need to know what your options are for the latest compact SUVs for 2023, this is the perfect article for you. In no particular order, here are ten of the most interesting compact SUVs of 2023.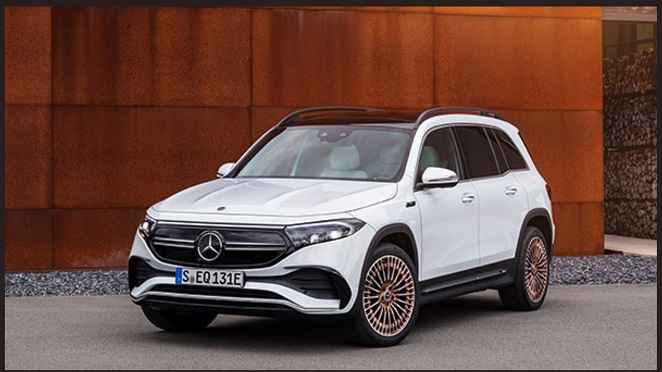 1- Dodge Hornet 2023
The 2023 Dodge Hornet is the company's latest attempt to effectively penetrate the crossover SUV market.
That is a pretty capable vehicle with its turbocharged four-cylinder engine that puts out 265 HP. If you want even more power, then you can always opt for the RT model, which is a plugin hybrid with 285 HP.
Dodge is still holding back some of the details about this car, but they have said that the 2023 Hornet will be the most high-tech release of the year. At the moment.
Only the base GT version of this vehicle has a confirmed price of 31590 $. We expect to see higher trims announced in the coming months, which could cost up to $40,000.
2- Honda HRV 2023
While the older versions have gotten a couple of one-star reviews for missing out on a good driving experience, Honda has upped the game for the 2023 HRV.
You get an entirely redesigned exterior and interior that is both good-looking and practical. On the outside, it is fitted with pretty wide Led lights, boldly designed inlets, and a patterned grille.
The interior also gets a massive upgrade with premium materials, more space for passengers, and seats that are specifically tailored for comfort and good posture in the event of long hours of driving.
The only concern with this car is its power output on all three trim options. The 2023 Honda HRV is powered by a two-liter four-cylinder engine that produces just 158 HP.
You'll be spending about $25,000 to just over $30,000 on the 2023 Honda HRV, depending on the trim, choice, and add-ons.
3- BMW X 1 2023
A lot of cars are getting completely redesigned for 2023 and the 2023 BMW Xone is a part of that group.
BMW has completely revamped the exterior design of the 2023 BMW X One with a bigger body and a longer wheelbase.
The interior of this car also maintains BMW's already amazing interior design language with a fully digital dashboard, a floating center console, and other high-tech bells and whistles while still maintaining enough space for passengers.
The car comes with a two-liter turbocharged four-cylinder engine that produces 241 HP and standard all-wheel drive.
BMW has confirmed that the all-new seven-speed, dual-clutch automatic transmission on this car will pump this car from zero to 60 mph in just six 2 seconds.
Another redesign on this car is the new suspension to give drivers better handling and stability. The new 2023 X One comes in just one trim and is priced at 39 $595 plus other extra fees.
4- Mazda CX 50 2023
While this one has a lot of great things to talk about, the craziest thing about the 2023 Mazda CX 50 is just how many trim levels it comes in.
There is something for everyone in the 2023 Mazda CX 50. Whatever model you decide to go for, you will be getting a two five-liter four-cylinder engine and all-wheel drive.
The horsepower that your car will produce is dependent on the trim option you go for. The turbocharged trims are set at 256 HP, while the others get just 187 HP.
This car is more performance-driven than design, hence not being the craziest design on the outside. Mazda did not hesitate, however, to give car owners a premium feel on the inside with a design language that makes it feel bigger than it is.
The price of the different trim levels here ranges from twenty-nine thousand dollars to forty-four thousand dollars. Two thousand and twenty-three.
5- Volvo XC 60
you are getting a seamless blend of style and functionality. Volvo has gone for a clean, minimalistic, premium look for the inside and outside, as well as subtle touches that are unique to the different trims for different users.
Apart from its tasteful design, this car has some pretty interesting power options. On the 2023 Volvo XC 60 users get three different power options B five, B six, and T eight.
The icing on the cake here is that all three power trains come with all-wheel drive. The lowest B five powertrain is set to produce 247 HP, while the highest plugin hybrid T eight powertrain makes a whopping 455 HP.
You'll be spending at least 44000$ on this car, and as high as $76,000 depending on the trim.
6- Lexus RZ 2023
For those looking to get an all-electric SUV, Lexus finally has one for you in the 2023 Lexus RZ, the exterior of this vehicle looks very futuristic.
While still maintaining the Lexus style design that has now become a major fan favorite, Lexus is calling the powertrain on this EV the Direct Four.
It is a dual-motor system that produces a 308-battery pack. The 2023 Lexus RZ is a 65-six kWh battery that should last drivers about 225 miles after a full charge.
According to some sources, the estimated price of this new SUV maybe somewhere between fifty thousand dollars to sixty thousand dollars.
7- BMW XM 2023
The look of this SUV alone, you can already expect it to do amazing things. one of the most audacious designs you will ever see.
The daring kidney-shaped grille in front, tailpipes that are stacked on top of each other, and a roof that is ever so slightly sloped.
Everything about this design makes this crossover look very intimidating. But the 2023 XM is not just for looks. It is a plugin hybrid powered by a twin-turbocharged V-eight engine that pairs with an electric motor and a battery to produce a 644 match.
Its powerful exterior. There will also be a limited edition trim that will give out 735 HP. All this amazing stuff comes at a hefty starting price of about $160,000. The limited edition version of the car may get as high as $190,000.
8-Toyota BZ Four X
Here is another all-electric car by one of the most popular brands in the world Toyota. The design style on the exterior of this vehicle sets it apart from what we're used to with Toyota cars in general.
You get options for both front-wheel drive and all-wheel drive. It does pretty well with range too. The front-wheel drive option will get you to 252 miles on a full charge. There are also two trim options for the BZ Four X.
Both trims offer interesting features that make them enjoyable to drive. There are several tiny safety and driving-related bells and whistles that Toyota has placed in the car that make it a pretty great buy.
The XLE trim of the 2023 Toyota BZ Four X will cost about $43,000, while the higher limited trim will set you back at about $48,000.
9- Alpha Romeo 2023
With an interesting design and Alfa Romeo's custom design of its nose, Alpha Romeo already has the exterior game of its vehicle on lockdown, and it does not fail in this all-new entry into the company's offering.
There are just two powertrains on the 2023 Tonale, and all trims will be designed with an all-wheel drive. At the base level, you'll get a two-liter four-cylinder engine that generates up to 256.
Plugin Hybrid Option you'll get a three-liter four-cylinder engine and an electric motor that produces the power of 272 horses.
The plugin hybrid is also fitted with a 15 five kWh lithium-ion battery that Alpha says will carry the car for 30 miles in electric-only mode.
Alfa Romeo has only announced the three trims that will be available on this SUV, and the estimated price for them must be around thirty-six thousand dollars to forty thousand dollars. Two thousand and twenty-three.
10- Fisker Ocean
The 2023 Ocean is a completely well-designed, beautiful SUV. The wheels, the headlamps, and several tiny design cues make the electric car looks like it is time-traveled from the future.
Even on the inside, while it is minimalistic and designed with sustainable materials, it still has a modern feel that makes it great to drive in at the base level.
The sport model of the 2023 Ocean is a single motor with front-wheel drive and 275 higher models.
Final prices for the different trim levels of the 2023 Fisker Ocean should range between $40,000 and $70,000 based on fiscal's preliminary pricing.