Ford CEO JUST ANNOUNCED About Their NEW Ford Mustang 2023
Ford CEO JUST ANNOUNCED About Their NEW Ford Mustang 2023
Ford Motor Company has experienced quite eventful times over the past few months. The E Transit and E Transit Custom, ford's first two fully electric vehicles, are slated to debut in 2021.
While the company's newly redesigned Ranger is currently available for purchase. These announcements seem to follow a similar pattern, which makes us wonder what the future holds for the brand.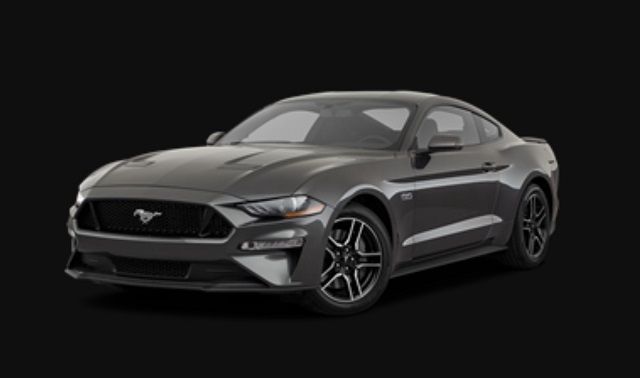 Ford announced something about a specific 2023 Mac E Trim that shocks the entire industry. make sure to stick with me till the end of this article.
So if you're ready, then let's get to it. The electric Mustang mage that Ford has created is nothing short of a masterpiece.
Ford's crossover model has been a massive hit with customers. And now it seems that the demand is exceeding the company's supply.
That will be the case for the 2023 model year, given that Ford has temporarily halted orders for these base electric levels.
Only the higher two levels are available to customers. The company's representative even stated that consumer demand for the 23 Mac E has exceeded the company's expectations for several different configurations.
He also said that they have increased the Mustang Mac select production significantly beyond what they initially anticipated.
In addition to that, he mentioned that retail orders of the select model are currently being halted, and this was done so that they could more accurately anticipate the needs of their customers and more effectively deal with supply constraints.
However, if you currently have an order placed for a select model, ford guarantees that it will not be canceled under any circumstances.
That is an impressive result considering that order books didn't even start being accepted until the end of August.
Now, briefly exploring Ford's website verifies this, only three distinct trim levels are available to choose from in the Configurator, which are premium California, Route One, and GT.
However, this is not the first time orders for the Mustang mage have exceeded production. In April of this year, the automobile manufacturer halted all 2022 orders.
There was a time when the Configurator showed a notice that the current model year is no longer available for retail orders. Owing to overwhelming demand, there may be a limited supply available at some retailers, and for further information, it would ask you to contact your local authorized dealer.
It's not a massive problem in the larger scheme of things, but it will confuse many potential Mustang Mac Buyers.
Moreover, the alternative to the Model Y is now even further out of reach due to the recent price increase.
Since the select model is no longer available for purchase. The cheapest option is the premium, and with a price tag of $54,975, it is not exactly an economical choice.
However, the price is expected to go down after the electric vehicle tax credit incentives are factored in. Despite the recent price hikes, there is still significant interest in the electric crossover.
In August, Ford reported that sales of the Mustang Mage increased by 115%, reaching a total of 3120 units sold.
Even more astounding was that 7800 orders had been received by that point for the 2023 model year, the Mustang Maggie received several updates from Ford.
The collection is now offered at a higher price in two new metallic color options, including carbonized gray and vapor blue.
Additionally, the Copilot 360 driver assist system from Ford Motor Company is now included as standard equipment in all new vehicles.
Now, the GD models come equipped with a panoramic glass roof as a standard feature at no additional cost to the buyer. It's frustrating to see a higher suggested retail price, but it's also understandable.
Because of issues with the supply chain and a lack of parts, automobile manufacturers have been forced to increase their prices because production has become highly challenging.
However, in contrast to the F 150 Lightning Pro, the price of the Mustang MACD did not experience the same significant increase. The initial price was previously $39,974, but it has since been raised to approximately $51,974.
Now, what's with a special Mustang Mag E, especially the select trim that customers want so much, you see, the 2023 Ford Mustang Mag E caters to people who want a crossover but are ready to get behind the wheels of an electric vehicle.
The company is doing this by offering various options and equipment packages. The 2023 Mustang Mac select is offered in either rear-wheel drive or all-wheel drive configurations.
The range is estimated by Ford to be 247 miles for rear-wheel drive and 224 miles for all-wheel drive. With a standard range of 70 kWh battery, which is the only one available.
The rear-wheel drive version produces 317 pound-feet of torque, while the all-wheel drive version produces 428 LB feet of torque.
Ford also estimates a zero to 60 mph time of five 8 seconds for rear-wheel drive and five 2 seconds for all-wheel drive.
In 2023, Ford will offer two battery options for the Mustang Mac E a 70-kilowatt hour base unit and a longer range 91 kWh variant.
Moreover, these supply power to an electric motor positioned behind or between the axles, and the latter configuration is what makes all-wheel drive possible.
The combined power of the engines in the Sporty GT and performance increases the car's output to 480 HP and as much as 634 pound-feet of torque.
Now, the MACD utilizes wheels that may be anywhere between 18 and 20 inches in diameter. In addition, you may have adaptive dampers, which allow you to customize the vehicle's ride quality.
Ford estimates that the 2023 Mustang Mac E can go anywhere from 224 to 312 miles on a single charge.
However, this number may fluctuate with a vehicle's battery pack and electric modern setup. Now, that's not quite as spectacular as Tesla's top-of-the-line long-range vehicle.
Fast charging is also standard on all models. In addition, each one features a portable charger that can add up to 30 miles of range in a single night.
That can be achieved only when plugged into a standard 120 volts outlet and up to 80% of battery life when plugged into a 240 volts outlet.
Ford also claims the California route. One version of the 2023 Mustang Mag E, which is all-wheel drive only, will have an EPA estimated range of up to 312 miles.
The battery for the Mustang Mage may be found underneath the trunk and the maximum amount of freight and passenger volume inside.
The mage differs significantly from a standard Mustang with a beautiful digital instrument cluster. The vertically plays enormous touchscreen takes center stage on the sleek dashboard.
Several cool amenities, such as dimmable ambient lighting and heated front seats are available.
In addition to all of that, the Mac E also comes with a heated steering wheel, wireless charging, a panoramic sunroof, and more.
Now, Ford has stepped up its game for this all-new 2023 Mustang Mac E. So, what do you think of this vehicle?
Which of the four trims do you like most? Let me know in the comments section below.