New breakthrough in solid-state batteries that the electric car industry is eagerly awaiting
New breakthrough in solid-state batteries that the electric car industry is eagerly awaiting
Researchers at the Technical University of Munich have discovered a class of electrolytic materials that conduct lithium ions better than average, which could enable the development of more powerful solid-state batteries in the future.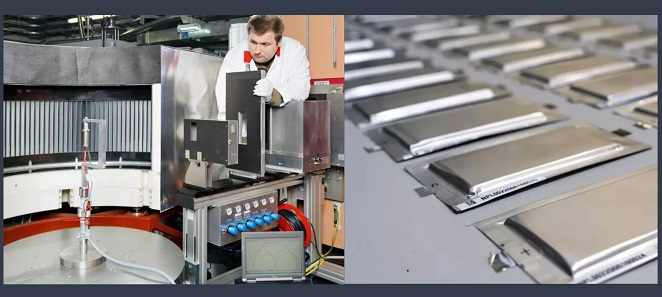 The automotive industry is investing more and more in the development of solid-state batteries for electric vehicles, and there are several reasons behind this.
First, solid-state batteries promise higher energy density, which means they'll be able to store more power in a smaller space. That is very important for car manufacturers, as it will allow them to design electric vehicles with longer ranges without increasing the size or weight of the battery.
Second, solid-state batteries are safer and more durable than conventional lithium-ion batteries. The latter can be prone to fire and explosion, especially if physically damaged. Solid-state batteries, on the other hand, have fewer flammable components and can better withstand shock and vibration.
Third, solid-state batteries have a shorter charge time. That is because they don't need to cool down before charging as lithium-ion batteries do. Also, they can handle a higher charging current, which means they can be charged faster without damaging the battery.
Solid-state batteries are not ready
Despite all these advantages, solid-state batteries, those that contain no liquid and whose electrolyte is a solid substance, still face some challenges in their development and mass production.
Until now, the main problem has been that lithium ions are not capable of rapidly diffusing through solid materials.
In addition, they are currently more expensive to manufacture than conventional lithium-ion batteries and are not yet commercially available in large quantities. However, significant advances in solid-state battery technology are expected to take place in the coming years, becoming an increasingly viable and attractive option for the automotive industry.
Something that, in principle, is not expected until 2028 at the earliest. It can be accelerated but with findings like those made by a group of scientists from the University of Munich.
The finding of German scientists
Researchers at the Technical University of Munich (TUM) have discovered a class of electrolytic materials with improved conductivity, which could enable the development of more powerful solid-state batteries.
It is a crystalline powder containing phosphorus, aluminum, and a relatively high proportion of lithium, and it conducts lithium ions more effectively than most materials.
Scientists have produced about a dozen new compounds related to this material, which contain silicon or tin instead of aluminum, allowing rapid optimization of properties.
Studies at the Heinz Maier-Leibnitz Research Neutron Source have been instrumental in this discovery. The use of neutron diffraction allowed us to visualize how the ions use free spaces in the crystal lattice for their migration, and in the new class of substances, these free spaces are arranged in such a way that the ions are equally mobile in all directions.
Research into this new class of substances has the potential to "accelerate the development of more powerful batteries", according to Professor Thomas Fässler, from TUM's Chair of Inorganic Chemistry.
The research project, "Industrialization Potential of Solid State Electrolyte Cells", has been funded by the Bavarian State Ministry for Economic Affairs, Regional Development, and Energy.
Related Post