New Toyota CEO (Koji Santo) Finally Admits The Truth About Tesla
New Toyota CEO (Koji Santo) Finally Admits The Truth About Tesla
Toyota used to be ahead of its time does not have a pure electric vehicle on the road, so Toyota promoted the Lexus president to become the new Toyota CEO.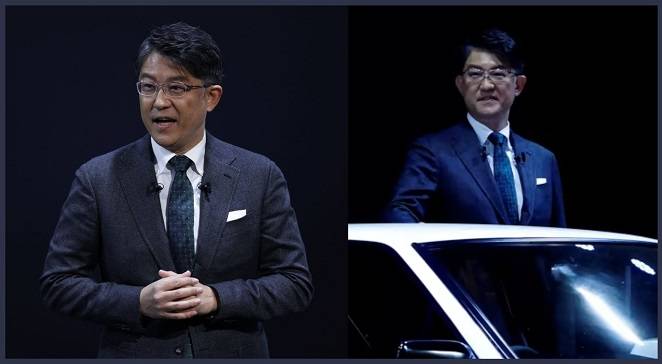 His (new Toyota CEO) president Koji Santo has revealed the revised EV plan for the world's largest automaker, Toyota is the world's largest car maker and has dominated the industry since taking the title in 2008.
We all know that Toyota is famous for making mid-level high-quality cars with a good reputation for long-term resale value and durability, however, Toyota can't help you right now if you want an electric car.
The Japanese company has struggled with electrification and even said they weren't going to make EVS anymore, but all that's about to change with their new Toyota CEO, who is taking their transition to EVS very seriously, so we explain what the new Toyota CEO is doing and what he finally admitted about Tesla.
Toyota knows a few things about manufacturing philosophies, Toyota's adoption of lean production principles such as the just-in-time kanban system Kaizen continuous Improvement and 5s organizational housekeeping revolutionized the world in the 1970s.
Toyota and other Japanese automakers were able to significantly cut expenses thanks to these Concepts and dominate the Global Auto industry to remain competitive many car manufacturers in Europe, and the US had to rush to copy the new manufacturing techniques many of them barely avoided going out of business, but that was 50 years ago and times have changed today.
Tesla is forging an entirely New Philosophy and Fresh Approach not only to design and production but also to how organizations are set up and interact with their customer's philosophy while based on Simplicity and minimalism providing them with higher profit margins than any automaker worldwide large-scale single-body castings that replace hundreds of Parts Nationwide supercharging networks and grid-scale battery systems are examples of big vision and bold engineering even the five port cooling system and Tesla work of technical genius when Akio Toyota announced his resignation as CEO of Toyota in January.
It seemed to be an unofficial submission to the media criticism his company had been receiving, and now it looks like incoming leader koji sato is prioritizing electric cars after receiving criticism from analysts and the media for being slow to adopt them, however, that does not inherently imply that EV production can be accelerated using Toyota's manufacturing capabilities.
According to a comprehensive article in automotive news, It may be just the opposite in the short term,
Toyota is approaching its EV strategy with a nearly Blank Slate mentality, according to the trade magazine which claims to have spoken with several high-ranking insiders in confidence.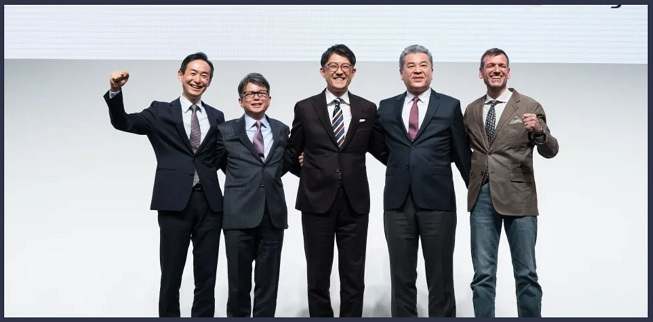 Toyota may be unsatisfied with the Etna platform that supports its first EVS, the bz4x, and Lexus RZ, as well as the bz3 for the Chinese market, according to Automotive News, Toyota Engineers recently disassembled a Tesla Model Y in an attempt to study its Rivals a practice that's common among manufacturers the model y outsold.
Toyota's enormously successful RAV4 and the model 3 outsold the Camry last year in California, which according to the Department of Energy has over five times more EV registrations than the next most EV-eager state.
So it makes sense that the Japanese company wanted to know why exactly these Tesla vehicles have gone on to be so successful the engineers discovered cutting-edge manufacturing models, which prompted an unnamed Insider to describe the model y as a work of art the model-wise Giga press manufacturing process divides the car's primary body into two sizable pieces and the battery pack serves as the vehicle's structural support.
On the other hand, Toyota's ET NGA platform needs many more stamped Parts, according to a Toyota Source, Tesla's strategy led to a car that was 220 pounds lighter and had hundreds fewer Parts.
Toyota's battery packs are also constrained in size because they must be installed individually, which translates to less range and an absence of features like a frunk some of these limitations result from the ET NGA platform's initial development in 2015 for fuel and hybrid vehicles.
Toyota is still in the process of converting some of its factories around the world to accommodate it,
But according to Automotive, news Sato and his team have put a hold on some upcoming Etnga cars in order to focus on a brand new platform designed from the ground up for EVS.
According to Toyota, this plan was underway before Akio Toyota announced his retirement the change appeared to be well timed, but Toyota oversaw the business for 14 years period longer than that of several other significant presidents Toyota also still intends to keep up its multi-pronged strategy providing hybrid Phev and hydrogen vehicles to cater to different markets all over the world according to the automotive news article.
Toyota developed the bz3 with the help of a joint venture with China's Byd that allowed it to gain significant EV expertise. Toyota also made plans to update its Kentucky Factory, so it can start producing EVS there by 2025. Toyota also has a dedicated zero emissions car research and development center for many Tesla Watchers.
The whole different manufacturing philosophy thing the Toyota executives are now learning about is old news, the first Tesla Model 3 teardown by Sandy Monroe in 2018 followed by his enthusiastic appearance on auto line after hours to discuss his findings provided.
The first concrete evidence that something extraordinary was going on at Tesla was the engineering consulting firm Monroe and associates run by Sandy Monroe specializes in disassembling new car models from various manufacturers and dissecting each component to determine how it's manufactured and how much it costs and subsequently selling that research to other companies.
Monroe has spent his entire career working in the automotive industry, and his company is regarded as one of the finest in the world at what it does he was a self-proclaimed petrol head but after deciding to do a complete teardown of Tesla's first mass-produced model 3 in 2018.
Tesla's new 4680 battery packs additionally Monroe and Associates disassembled Tesla's Model S plaid, which they dubbed a symphony of Engineering in their report.
Toyota's Executives don't watch YouTube because if they'd done a little YouTubing five years ago they may have learned what Tesla was up to and could have started to respond accordingly.
Instead, EVS only make up 0.2 percent of Toyota's total production in a world that's rapidly shifting to EVS with the disastrous half-hearted effort with the bz4x, which merely adapted an internal combustion engine vehicle platform.
Toyota still lacks a dedicated EV platform leading to an abundance of unnecessary Parts, according to the incoming new Toyota CEO Koji Sato deliver attractive BEVs to more customers we must streamline the structure of the car, and with a Bev first mindset, we must drastically change the way we do business from manufacturing to sales and service.
The company's structure and product flow are other things that Toyota can look to emulate, Tesla has entirely abandoned the dealership Paradigm in favor of dealing directly with customers since Tesla offers free over-the-air software updates,
These Vehicles truly improve over time every part of the business is infused with this philosophy, and some core principles drive this philosophy.
Tesla's adamant philosophical resistance to marketing and advertising is a significant one that is frequently disregarded promotion gives businesses the ability to persuade customers into buying inferior Goods when businesses depend solely on Advertising to sell their goods and the goods suffer without promotion.
Tesla had to concentrate exclusively on the product, which must be spread by word of mouth, and today Tesla doesn't spend a penny on promotion yet.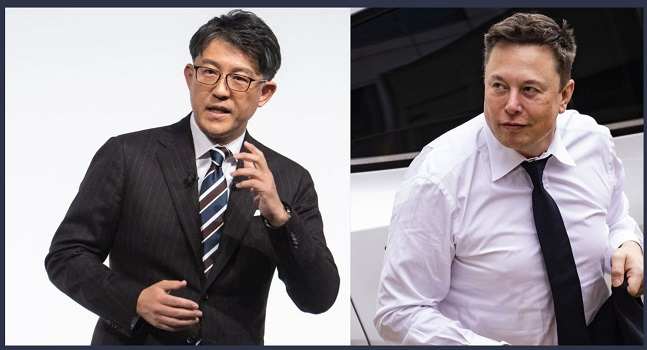 It is the fastest-growing automaker in history, while Legacy automakers spend tens of billions annually, all of these Innovative strategies result from a totally new way of thinking new mindset is the culture at Tesla and is embodied in simple principles like the best part is no part, or there are the laws of physics.
Everything else is a recommendation or the machine that makes the machine, it could be argued that the world's most complex organizational structure is found in the automotive industry, and it is truly amazing.
How many components and how much material must be mined refined cast extruded cut folded riveted, and joined to create the finished product?
The daily goal to eliminate complexity and redundancy from this absurdly complicated operation yields enormous reward words, and Tesla earns more than nine thousand seven hundred dollars in gross margin from every vehicle it sells.
Toyota only makes less than thirteen hundred dollars per vehicle that's almost eight times less than Tesla's, In the end, it's safe to say that Tesla and Elon Musk are inspiring Toyota to do better.
It'll be fascinating to see how the car manufacturer in the world tries to accomplish this move.
The company presently sells roughly 10 million gasoline and diesel vehicles annually and claims that its dedicated EV platform Vehicles won't be able to introduce until 2027. numerous analysts predict that the worldwide EV market share will be well over 50 percent.
What do you think about this news, let us know in the comments section, and thank you very much if you've read it until now, and please consider bookmarking ev-riders for more articles about EVS Tesla Ford and the latest car news.
Related Post