New Chinese Electric cars with 300-mile range of autonomy
New Chinese Electric cars with 300-mile range of autonomy
BYD Dolphin and BYD Seal, the new Chinese Electric cars with 300 mile of autonomy, that are going to revolutionize the market
With a high degree of practicality, efficiency, accessibility, and broad autonomy, the BYD Dolphin is a C-segment tourist vehicle. The BYD Seal is a cutting-edge D-segment sedan that is fashionable, athletic, and energetic.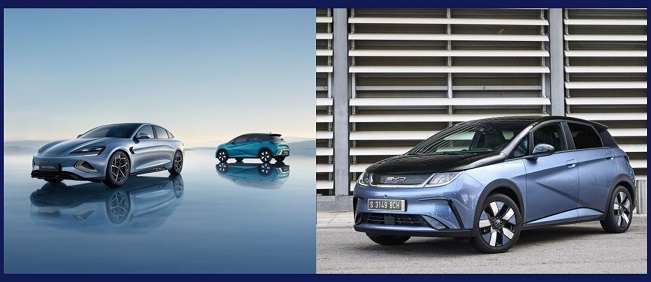 Following the launch of three entirely emission-free models (the C-segment SUV BYD Atto 3, the E-segment saloon BYD Han, and the E-segment SUV BYD Tang), the Chinese manufacturer recently announced the launch of two even more Electric cars with 300-mile range for the European market.
The reality is that BYD (Build Your Dreams) is the most popular brand of electric cars globally, despite just recently being known in the Spanish market. It is also one of those with the highest growth rates in 2022, with 1.8 million automobiles registered—tripling the number from 2021.
BYD started as a producer of batteries for electric vehicles in 1995. The business entered the auto industry head-first in 2003, and two years later it unveiled its first vehicle, the BYD F3, from which it eventually developed the F3DM plug-in hybrid.
The new BYDs debut the Ocean Aesthetics design language when they enter the European market. They are constructed using BYD's cutting-edge Blade Battery, a lithium iron phosphate (LFP) battery that does not include cobalt and provides increased safety, strength, and longevity.
In both the rear-wheel drive and all-wheel drive (AWD) models, the front-wheel drive Dolphin's battery has a capacity of 60 kWh, while the BYD Seal's is 82 kWh.
BYD Dolphin– Electric cars with 300-mile range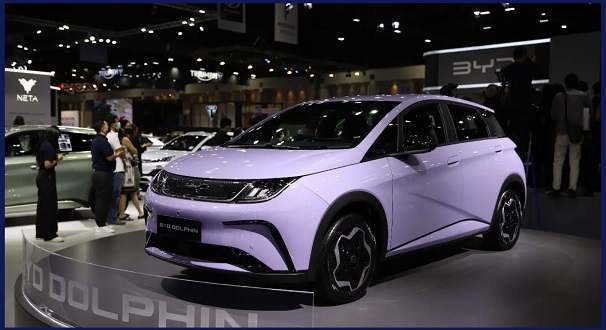 The five-door BYD Dolphin is an electric vehicle that will compete against some of the best-selling models in the C class, including the MG4 Electric. "A high level of practicality, efficiency, accessibility, and wide autonomy" are some of its developers' highlights from it.
The Dolphin can accelerate from 0 to 100 km/h in under 7 seconds before reaching a top speed of 160 km/h thanks to its 60 kWh Blade Battery and 150 kW (204 hp) and 290 Nm permanent magnet synchronous motor. It features four driving modes: Sport, Normal, Eco, and Snow, which allow it to adjust to the road conditions and preferences of the driver.
Due to its V2L two-way charging technology, which can provide 3.3 kW of external charging power and transform a new energy vehicle into a mobile power station, it merits special attention.
| | |
| --- | --- |
| Model Name | BYD Dolphin |
| Car acceleration | 100 km/h in 7 seconds |
| Top speed | 160 km/h |
| Battery | 60 kWh |
| Driving modes | Sport, Normal, Eco, and Snow |
| Range | 300 mile, 500 KM |
| Price | $16,700 to $19,600 |
In the summer of 2023, the BYD Dolphin is expected to go on sale in Europe.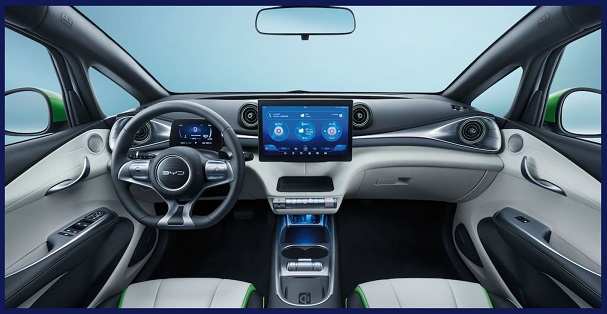 BYD Seal, up to above 300-mile range autonomy
After the Dolphin, the BYD Seal will start to be sold in Europe. Due to its size, it is a sports saloon that belongs in the D sector. It features an 82 kWh battery that provides 520 km(300mile) of combined cycle range with its AWD all-wheel drive variant and 570 km (above 300 mile range) with its AWD rear-wheel drive version.
By utilizing Cell-to-Body (CTB) technology, the BYD Seal incorporates the Blade Battery into the chassis itself by integrating the battery into the cradle of the chassis. 
The ability to construct a lower body with improved aerodynamics and increased stiffness to improve safety and habitability while reducing the size of the battery pack is one of the key benefits of modern CTB technology.
| | |
| --- | --- |
| Model Name | BYD Seal |
| Car acceleration | 0–100 km/h 4 seconds |
| Top speed | 112mph or 180kmh |
| Powertrain | 1x e-motor, 82kWh batt |
| Battery | 82 kWh |
| Power | 313bhp to 530bhp, 230 to 390 KW |
| Range | Above 300 mile or 570 KM |
| Max charging | 150kW (30-80% in 26min) |
| Price | $42,000 starting |
An 8-in-1 electric propulsion system with two motors producing a combined power of 230 or 390 kW (313 to 530 hp) is also included in the rear-wheel-drive Seal.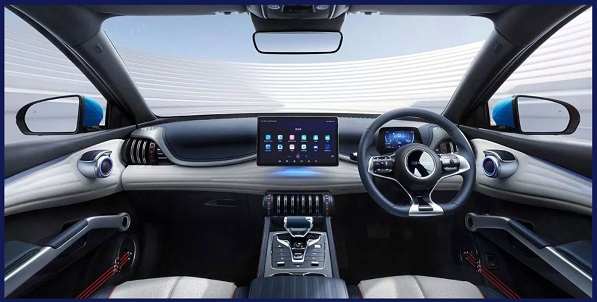 What do you think about this New Chinese Electric cars with 300-mile range 2023, Let us know in the comment section, and if you reading until now, thank you very much, and please consider bookmarking Ev-riders for more articles about EVS Tesla Ford and the latest car.
Related Post