Ford CEO Confirms New Ford Maverick 2023 production
Ford CEO Confirms New Ford Maverick 2023 production
Ford experienced a bad ending to 2022 by announcing a two billion dollar loss, but the year wasn't all bad, the Ford Maverick's newest launch became the first hybrid pickup truck in the U.S and a national Obsession everybody loves this new Compact and affordable pickup that does 40 miles per gallon and can do 500 miles on a tank it was even named Car of the Year by the drive.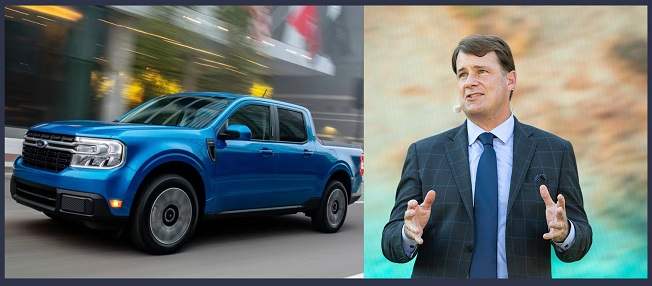 While all other car makers focused on the standard large-size pickups with Advanced features, Ford executed perfectly and delivered exactly what the market wanted.
But they had a problem it was too popular selling over 100 000 units in seven days, leaving Ford scrambling to scale up their production.
However, the Ford CEO has just confirmed some huge Ford Maverick 2023 production, and we explain what Jim Farley has said about the 2023 Maverick launch and what this means for anybody looking to get one of these pickups.
Before we jump into the details, it's crucial to understand why people want to see more maverick-like pickups in the automobile market has constantly been increasing its product cost yearly according to Kelly Blue Book, the average price of a new vehicle is $45927 dollars.
The used car average was twenty-six thousand seven hundred dollars, so when a company releases an awesome pickup, you can buy brand new for just $22280.
It's a no-brainer anybody that wanted a Maverick during 2021 and 2022 knows that getting one or more importantly getting one at MSRP was almost impossible. But there is excellent news as Ford just confirmed they are increasing the number of Mavericks.
They aim to build in 2023 crazy high demand made Ford reallocate their resources to focus on increasing production numbers at the Hermosillo assembly plant in Mexico.
Although no specific numbers are released, the automaker has announced an 80 000 unit increase in the production of the Maverick and the Bronco sport built on the same platform.
The automobile manufacturer took further steps to ensure the availability of vehicle parts and added facilities and Workforce in the plants to guarantee, they don't experience painful production delays like in 2021 and 2022.
The president of Ford blue (Kumar Galhotra) said that we have a strong start to 2023, and we're moving to fast-track quality production.
He further admitted that increasing production benefits both our customers and our business besides ensuring the availability of enough Ford parts.
Ford is also working on ways to boost output at its Michigan Factory that still builds F-150 pickup because of a never-ending demand while talking to Fox Business.
Ford CEO Jim Farley stated supplies are better than they were a year ago, but they're not back to normal, and I don't think they will be for a while he put forward the current concern that aside from semiconductors.
Ford still has a lot of supply chain problems with regular suppliers based on the tight job market before this new Ford Maverick news broke, Jim Farley had already confirmed two huge Gigafactory-sized Investments and state-of-the-art EV factories that will allow them to catch up with industry-leader Tesla's production numbers.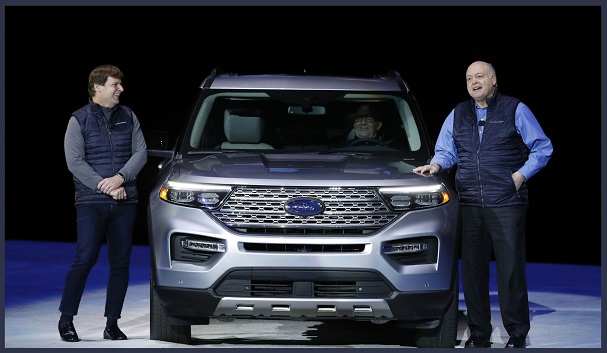 Ford is investing 11.4 billion dollars to build a new Mega campus in Tennessee and two battery plants in Kentucky with its partner SK innovation123.
The campus called blue oval City will produce electric vehicles such as the F-150 Lightning and will have its battery plan, the other two battery plants in blue oval and SK will supply batteries for Ford's future electric vehicles.
Related Post–
These facilities will create eleven thousand new jobs and help Ford lead America's shift to electric cars, the initial measures that Ford took to increase the Maverick production were establishing the blue oval in Tennessee intending to focus on the Ford Maverick, Ford Ranger, and F-150 Lightning.
The facility is large enough to compete with a Tesla gigafactory and is the size of 2700 football fields combined.
Ford invested 5.2 billion dollars in offering a whooping 6 000 new jobs through the industry, and it mainly focuses on sustainable power production and aims to produce and renew batteries.
It runs on renewable energy, and the automaker boasts how the facility sends no waste to landfills.
It has around 32 plants outside the United States that are being expanded and adapted to scale EV production, these locations include Thailand, Russia, Spain, Romania, Vietnam, China, Germany, South Africa, Argentina, Turkey, and India.
Nonetheless, they continuously expand nationally and globally to meet the high demand.
Ford has passed a vehicle testing phase, and its only concern is to meet the enormous consumer demand now, hence it is the main focus to scale production without dropping Quality.
Ford CEO Jim Farley confirmed that the company is looking forward to producing 2 million EVS by 2025. he said my goal is to set the company up, so it has a scaling capacity of 2 million in the next three and a half years.
He said that 2 million is a really aggressive number for us and it's a third of our capacity to put this number into perspective.
Tesla is the industry leader, already surpassed the 2 million per year mark in 2022, and has very aggressive growth targets according to Reuters, CEO Elon Musk did not give a specific Ford Maverick 2023 production goal for 2023. 
Still, he said he was confident that Tesla could achieve a 50 annual growth rate in vehicle deliveries over a multi-year horizon, so we could expect 3 million this year and 4.5 million in 2024, which would put them above forged Global Production numbers for all cars combined.
He also said that Tesla would cut assembly costs by half in future generations of cars opening up EV ownership to more people.
That would also apply more pressure to Legacy automakers like Ford who offer low-cost cars like the Maverick and the same price bracket, but until Tesla builds a pickup that costs less than twenty-five thousand dollars.
Ford probably won't need to worry about Tesla stealing Maverick sales they will, however, need to keep an eye on Toyota, which has confirmed they are making a Ford Maverick competitor, which is due to be released in 2024.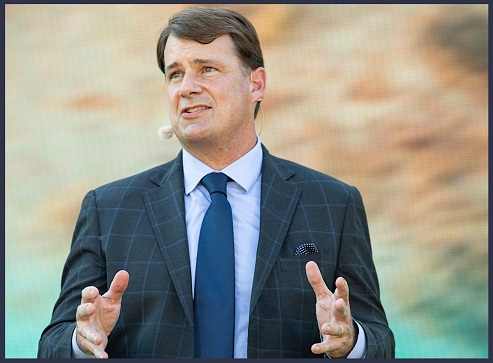 There are also rumors of Volkswagen and Chevy Jim Farley, the Ford CEO claimed that Ford is the number one in the electric truck Market in the United States and there are rumors that Ford is working on a plug-in hybrid Phev version of the Maverick that could offer even more range and a halfway house between going all-electric and internal combustion.
According to some spy photos, a Maverick prototype with a junction box attached to the rear door with spotted testing suggests that it is a PHEV variant the Phev Maverick could use an electrified 2.1-liter engine to provide more torque and horsepower than the current 2.5-liter Hybrid engine.
There's no official confirmation from Ford about the Phev Maverick yet, but some sources speculate that it will be released for sale this year and delivered in 2024.
The 2022 Ford Maverick had a few recalls yet, it turned out remarkable considering it was its first year of production no vehicle is perfect, but Maverick has covered all bases at a reasonable price.
Ford seems to be working hard to meet the vast Maverick demand as people have reported A reduced wait time recently some have even reported getting their vehicle two months after placing the order a vast change compared to delivery times through 2021 and 2022.
Do you think Ford will be able to keep up with consumer needs while keeping up with the quality?
Let us know in the comments what you think, and we'd appreciate it if you bookmark this website so you're always in the loop for the latest EV Ford and Ev Tech news.
Related Post