800,000 professionals will receive training in electric batteries by 2025
800,000 professionals will receive training in electric batteries by 2025
ManpowerGroup and EIT InnoEnergy have signed a collaboration agreement to train 800,000 professionals in 'green jobs' before the end of 2025. The program includes skills in the assembly and recycling of electric batteries.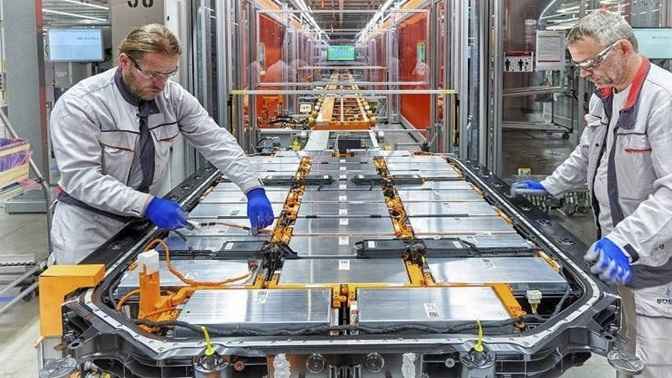 EIT InnoEnergy is a Netherlands-based investment firm focused on innovation in the energy space. Its focus extends to various sectors, including energy storage, transportation and mobility, renewable energy, energy efficiency and smart grids, and projects related to sustainable buildings and cities. The need for workers related to electric battery storage is the origin of the training program that is now announced.
The InnoEnergy Skills Institute will provide a variety of training lines that will be complemented by practical experiences, both in virtual environments and in physical laboratories.
70 job profiles: Cover a sector with very high demand
The partnership between ManpowerGroup and the InnoEnergy Skills Institute will accelerate the training of 800,000 workers in approximately 70 profiles related to high-demand sustainable jobs. These profiles include specialized battery technicians, electric vehicle charger maintenance operators, and production engineers. In this way, both organizations will collaborate in meeting, the objectives established in the EU Green Deal, working to prepare qualified professionals to support these goals.
The director of the InnoEnergy Skills Institute (Oana Penu) underlined the importance of "urgently addressing the transition to a carbon-neutral economy and society." This transformation requires investment and effective collaboration. A fundamental element is the improvement of workers' capabilities through updating and reconverting skills in preparation for the sustainable jobs of the future. "Collaborating with ManpowerGroup will accelerate the impact of these efforts, providing training and support to hundreds of thousands of people, equipping them with the skills necessary to support sustainability goals in Europe," she added.
For his part, Francisco Ribeiro, country manager of ManpowerGroup Spain, highlighted the importance of training as a fundamental element to transform the ecological transition from a challenge to an opportunity. He highlighted that "collaboration with suitable partners is essential to achieve faster and more effective results." ManpowerGroup has committed to providing green employment opportunities to 10 million people by 2030. However, "this ambitious goal will only be achievable if everyone contributes jointly and committedly."
Related Post