Launch investigation against China over alleged illegal subsidies in the production of electric cars
Launch investigation against China over alleged illegal subsidies in the production of electric cars
The tender will have a maximum duration of 13 months and, if justified, will allow the imposition of anti-subsidy rights.
The European Commission formally launched this Wednesday an investigation against China over the illegal aid it grants to the production of electric vehicles, which it considers a practice unfair that distorts the market of the European Union and which it concludes is legally justified once it proves, Will allow to impose anti-subsidy rights.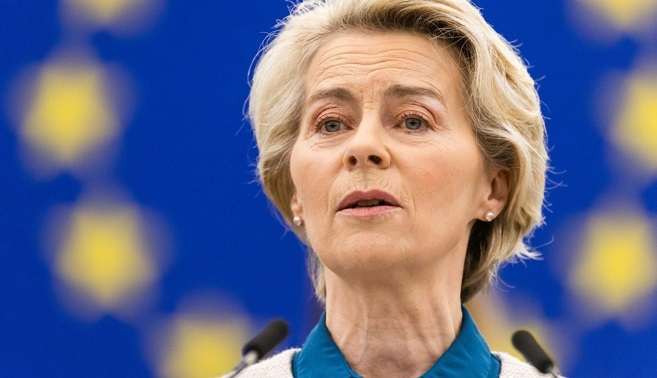 The President of the Executive Community, Ursula von der Leyen, announced last September 13 in the Debate on the State of the Union (SOTEU, by its signature in English) this investigation against a program that grants tax exemptions to those consumers who purchase Electric vehicles until 2027 and have an estimated value of 72.300 million dollars.
The investigation will determine whether the value chains of electric vehicles in China benefit from illegal subsidies and whether they are causing or threatening to cause economic damage to EU producers.
The investigation finds evidence of these suspicions, it will examine the probable consequences and the impact of the measures on importers, users, and consumers of electric vehicles in the EU.
Based on the investigation, the Commission will determine whether the EU should remedy the effects of the found unfair commercial practices by imposing anti-subsidy duties on imports of electric vehicles originating from China.
The investigation will follow strict legal procedures in consonance with the norms of both, the EU and the World Organization of Commerce (OMC), which will allow all interested parties, including the Chinese government and exporting companies, to present their comments, evidence, and arguments.
Read Also- This battery will reach up to 1,000 Wh/kg and will be the key to electrifying air transport
Brussels has launched this investigation on its initiative after gathering sufficient evidence that the recent increase in subsidized imports and the low prices of electric vehicles coming from China in the EU poses an economic threat to the EU electric automobile industry.
Although no formal request was received from the EU industry to initiate proceedings, the Community anti-subsidies norms stipulate that the EU industry will be requested to cooperate in the investigation.
The announcement this Wednesday resumes the allegations and explains the procedure that will determine the possible existence of subsidies that constitute a threat to the EU industry.
The investigation will conclude within a maximum period of 13 months from its initiation and, if legally justified, provisional anti-subsidy rights may be imposed within nine months after initiation, while definitive measures may be imposed up to four months or within the 13 months to start the investigation.
Related Post