Toyota build a car and truck strategy that is amazing for buyers
Toyota build a car and truck strategy that is amazing for buyers
Almost a situation where people would rather go to the dentist than go and buy a new Toyota car
I like the warranty and maintenance agreement pretty good job of explaining the technical issues with the vehicle and the products and features of the vehicle in recent years, American car manufacturers like Ford and GM have struggled with their dealership Networks.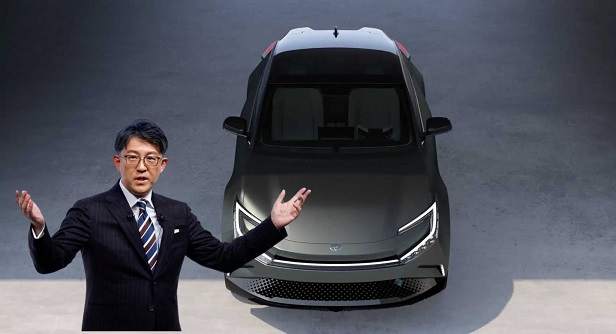 However, Toyota dealers seem to be bucking the trend and attracting more truck buyers than ever before, so what exactly are Toyota dealers doing right, and how are they managing to steal market share from American brands on their own turf?
Join us as we take a look at how Toyota build a car and truck strategy for dealers and dealers have shocked truck buyers and how Ford and other American brands are in trouble.
How Toyota build a car and truck strategy
1- The U.S Auto industry has been breaking records left and right, but not necessarily in a good way for customers' wallets in December of 2022. 
The average cost of a new non-luxury car hit an all-time high of 45578 dollars, up by nearly a thousand dollars from the previous month, and if that wasn't enough, the price of a new pickup truck also soared to new heights with an average cost exceeding $60000.
Unfortunately, the new year didn't bring much relief for car buyers in January of 2023, and the average cost of a new vehicle in the U.S Rose even higher reaching 46437, marking a 4.2 percent year-over-year increase.
The Ford F-series is undoubtedly one of the most popular truck choices among consumers, however recent estimates from Kelley Blue Book have revealed the startling truth the average price of a new F-series truck has skyrocketed to a jaw-dropping 606451 putting it squarely in the luxury car category.
What's driving this insane surge in prices, while Rising gas prices and the ongoing chip shortage have certainly played a role, the real culprit may be the stubbornness of car dealerships. But that's not the main issue at least not anymore.
2- The past few years have been tough for truck buyers because American automakers got greedy and jacked up the prices on their pickups to eye-watering levels, but now that inventory levels are slowly starting to recover.
You might think that prices would come back down to earth, Unfortunately, Ford and GM have decided to double down on their price gouging by increasing the MSRP on their trucks.
Their thought is that way dealers can still make the same profits without having to add any markups over MSRP, it's a cynical Ploy that seems to prioritize short-term gain over customer satisfaction, and it's not doing them any favors walk on to a Ford lot these days, and you're likely to be greeted by row after row of unsold trucks Gathering dust compare this to Toyota where dealerships are selling out of vehicles left and right.
It's not hard to see why Toyota's approach is resonating with Buyers, and they're not looking to squeeze every last penny out of customers.
Instead, they're focusing on building a reputation for Quality reliability, and affordability making the 2023 F-150 4×4 SuperCrew Platinum Series with a base MSRP of 68490.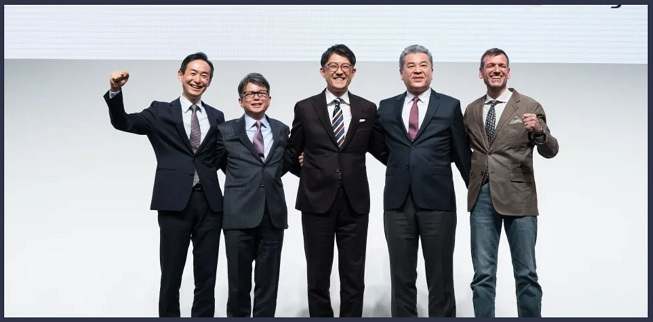 You might think you're getting a pretty sweet ride, but once you start adding on the extras that dealerships love to push that price can Skyrocket, we're talking options like a 3950-bed cover of 1250 bucks for a towing package fifteen hundred $95000 for a sunroof, and the list goes on before you know it you're looking at an eye-watering price tag of 83625 dollars that's over fifteen thousand dollars in dealer add-ons.
It's a classic bait-and-switch tactic that's become all too common in the truck Market dealerships lure you in with a seemingly reasonable price only to pile on the extras once.
You're in the door, and while some buyers might be willing to Shell out for those bells and whistles, many others are left feeling like they've been taken for a ride.
The contrast between Toyota (Toyota build a car and truck strategy) and its American competitors couldn't be Starker while Ford and GM are content to rest on their Laurels and jack up prices, Toyota is forging ahead with Innovative new models and a commitment to meeting customer demand.
3- It's an approach that's paying off in Spades, and it's easy to see why more and more buyers are choosing Toyota over the competition.
Now Toyota has been battling to match the strong demand for its trucks and SUVs with keen buyers waiting impatiently to get their hands on the newest models for a long now.
However, some unscrupulous dealers have been taking advantage of this situation by marking up the prices to exorbitant levels leaving many potential buyers frustrated and disappointed.
The new Toyota Sequoia redesigned Tundra and highly anticipated gr Corolla were no exception with some dealers charging markups as high as twenty thousand dollars or even thirty thousand dollars over MSRP.
That left many customers feeling like they were being taken advantage of especially the gr Corolla which was supposed to be an affordable sports car fortunately.
4- Toyota's new CEO Koji Sato is determined to stop these unfair practices in a recent meeting with dealers,
he revealed a plan to increase production and get more Vehicles onto dealers' lots to meet customer demand.
That is a welcome change in a market where customers are tired of being overcharged and price gouged on everything from groceries to cars.
According to VP "David Christ" Toyota's goal is to build every Toyota we can get parts for commitment to increasing production and keeping prices fair for customers is a refreshing change in an industry where profits are often prioritized over customer satisfaction after months of struggling to keep up with demand.
Toyota's inventory levels are starting to recover from the pandemic-related disruptions if you visit a Toyota dealership today, you might be surprised to see very few vehicles on the lot, Meanwhile, domestic automakers like Ford Chevy, and RAM are struggling to sell off their overstocked inventories.
According to a recent Deutsche Bank report, Toyota dealers had a 37-day supply of vehicles in January with 21 days for cars, and 41 days for trucks, which is up from previous months.
It's still significantly lower than the domestic automakers with Ford at 60 days GM at 52 days and Stellantis at 68 days.
This discrepancy is further highlighted by Toyota, and Lexus's dealerships have some of the lowest inventory levels in the industry, with a 23-day supply for Toyota and a 28-day supply for Lexus as reported by Automotive News.
It's clear that Toyota's commitment to increasing production and keeping up with demand is paying off even as other automakers struggle with overstocked inventories, this is a testament to the company's agile supply chain and willingness to adapt to changing market conditions.
If you've been shopping for a new Toyota truck lately you might have noticed that they're a hot commodity most Toyota dealerships only have a few trucks left on the lot, and many of them are already sold before they even hit the showroom floor this is in stark contrast to Ford dealerships which are overflowing with trucks that they can't seem to sell.
But that's not the only reason "why Toyota dealers are selling more than their American competitors".
5- Another reason for Toyota's success is its commitment to reasonable pricing unlike some other automakers
Toyota build a car and truck strategy for dealerships aren't tacking on exorbitant markups to their suggested retail price.
Instead, they're only adding a few hundred or thousand dollars making their vehicles more accessible to the average buyer, this customer-centric approach has earned Toyota a loyal following, and it's easy to see why when you walk into a Toyota dealership you're greeted by knowledgeable salespeople who are more interested in finding.
You have the right vehicle to make a quick buck, and it's not just Toyota's pricing that sets them apart their trucks are also known for their reliability durability, and resale value which makes them an attractive investment for anyone in the market for a new truck looking at this.
Spending a whopping 82 Grand on a Ford Platinum trim may not be the smartest decision especially when Ford's reliability seems to be going down the drain lately.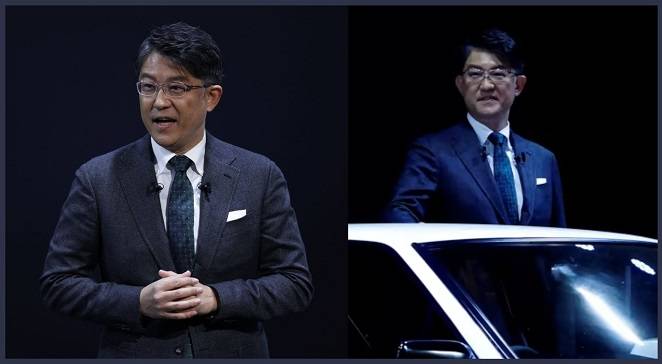 6- Why throw your hard-earned money on a car that might leave you stranded on the side of the road or get called back for another issue that is common with Ford vehicles?
On the other hand, a high-end Toyota Tundra is gaining popularity, and for good reason not only are they more reliable than their Ford counterparts, but they also come with a lower price tag for the higher-end models.
It's like getting a high-quality meal without breaking the bank, it seems like many customers have come to this conclusion, and that's why Toyota dealerships are selling out all their trucks while Ford dealers are struggling.
It's a wake-up call for both automakers and dealerships to provide better value to their customers if they want to stay competitive, the ball is in their court, and it's time for them to step up their game.
What do you think about this issue let us know in the comments section if you've read until now, so please consider bookmarking "ev-riders.com" about EVS Tesla Ford and the latest car news like "Toyota build a car and truck strategy".
Related Post