The EMT of Madrid begins the construction of a hydrogen generator for buses with fuel cell
The EMT of Madrid begins the construction of a hydrogen generator for buses with fuel cell
The EMT of Madrid has begun the work to build what will be the first hydrogen in the country's capital. The facilities, which were visited this week by Borja Carabante, Environment, and Mobility delegate, will be located in the EMT Operations Center in Entrevías. This project has an investment of 10.86 million euros co-financed by the European Regional Development Funds (ERDF).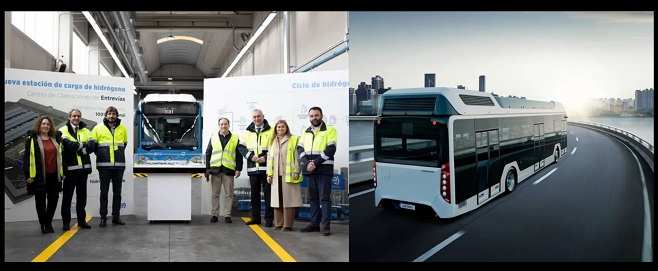 The hydrogen will cover the production, storage, and distribution of green hydrogen to supply only 10 fuel cell buses in the fleet in the first months of 2024. The work will end at the end of 2023. It is interesting to note that the design, construction, and subsequent management are carried out by the EMT itself.
The station will have a maximum capacity expandable to 20 vehicles and will consist of three main nationally manufactured components: an electrolyzer capable of producing about 18 kg of hydrogen per hour, two compressors, and three medium and high-pressure storage tanks.
The filling pressure of the green hydrogen tanks is 350 bars, 75% more than the pressure of the CNG compressors. A total of 2,780 photovoltaic panels of 550 kW each will also be installed, reaching a combined 1.6 MW.
Madrid's hydrogen buses will be supplied by the Portuguese company CaetanoBus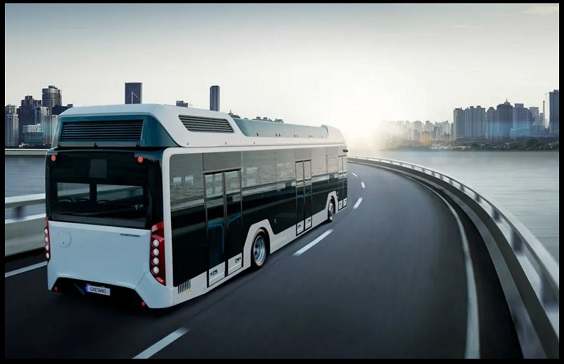 The 10 buses have been awarded to the Portuguese manufacturer CaetanoBus and will arrive in Madrid this year. The bidding document contemplates a cost of 640,000 euros per unit, sufficient autonomy to carry out a full work day (about 280 kilometers or 20 hours of range). Other requirements were benefits similar to those of an electric bus or electric bus. CNG, a refueling time of approximately 10 minutes, and mirrors with cameras.
In 2020, the EMT signed a strategic alliance with the National Center for Hydrogen and Fuel Cell (CNH2), a public body with which it cooperates in scientific research and development of this technology. That is not the first time that the Madrid EMT tested hydrogen vehicles between 2002 and 2005, it was part of the European City Cell and HyFleet: CUTE projects. Thus, it became the first Spanish operator to operate fuel cell buses.
«The application of hydrogen as a fuel is currently one of the main initiatives being developed by the municipal company. Reaching the milestone of having a 100% sustainable fleet is a crucial aspect within the current Madrid 360 strategy and is one of the axes of the EMT Strategic Plan until 2025, setting the course for the future to be a green and decarbonized company with a model energetically sustainable, in line with the provisions of the Clean Vehicles Directive of the European Union".
Related Post