The Tesla Model 2 will be 37% cheaper to produce but will maintain the profit margin for the brand
The Tesla Model 2 will be 37% cheaper to produce but will maintain the profit margin for the brand
Tomorrow, March 1, will be the day when Tesla will hold an event where he will talk about his next moves. A presentation of Part 3 of Elon Musk's Master Plan, where he is expected to talk about the increase in production of the Cybertruck, but also about his star initiative for the coming years, the Tesla Model 2 most economical model.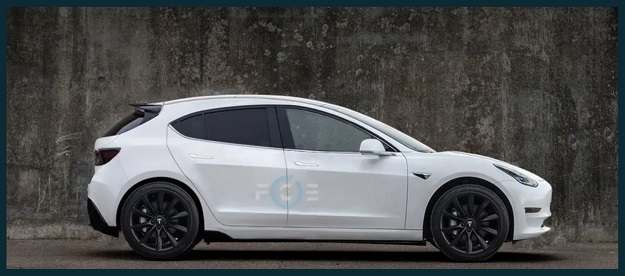 Before officially knowing the details, the prestigious analyst Pierre Ferragu published an interesting thread on Twitter where he breaks down the expectations that exist for Model 2. From its size, possible battery capacities, but also the cost of production and the margin of profit that will leave Tesla.
And it is despite what we would have all imagined, producing a cheaper car does not mean lowering the profit margin.
That is at least what Pierre thinks, who has indicated that the Model 2 is expected to be 15% shorter, 30% lighter, and has a 25% smaller battery than the Model 3 Long Range, which in practice would mean installing the Model 2 Standard battery, which will mean a capacity of about 55 kWh, which should provide a range of about 400 km WLTP.
Estimates also indicate that the Model 2 will be 37% cheaper to build than the Model 3. Nearly half of this figure is directly due to the smaller car, and the other half is due mainly to Tesla's improvements in aspects such as design, architecture, and manufacturing.
The production cost of the Model 2 for Tesla will be $21,600 once a certain manufacturing rate is achieved and a price that includes the installation of all the hardware of the Autopilot system.
A driving assistance system that, for the analyst, means adding a plus over the competition that will allow the most economical of the Tesla family to attract a large number of customers who value technological capabilities.
The result of all this is that Tesla will be able to maintain a gross margin per sale of close to 30%, with the Model 2 and the Fully Autonomous Driving System (FSD) helping to even increase the current figures.
It remains to be seen what price it will have when it hits the market. It is estimated that if it manages to meet the expectations of having a $25,000 access version, this would mean covering 80% of the North American market in terms of the average purchase price, which will undoubtedly be a key factor in achieving its success.
That is a project that analysts consider key to the future of Tesla, and that will allow it to reach 12 million units and 400,000 million annual revenues by 2030.
Related Post